The failed effort to unionize at an Amazon warehouse in Alabama may be revived after a federal officer recommended this week that a new vote take place.
In a report obtained by The Epoch Times, a National Labor Relations Board (NLRB) officer said that evidence backs up claims by the Retail, Wholesale, and Department Store Union that Amazon interfered with the election.
"After conducting the hearing and carefully reviewing the evidence and the arguments made by the parties, I recommend that Petitioner's objections be sustained in part because the evidence demonstrates that the Employer's conduct interfered with the laboratory conditions necessary to conduct a fair election," Kerstin Meyers, the officer, wrote in the 61-page report.
Weeks of hearings after the election indicated that Amazon distributed "vote no" paraphernalia in the presence of supervisors and managers and worked with the U.S. Postal Service to install a mailbox within 50 feet of the main entrance of the warehouse in Bessemer.
Workers dropped off ballots at the mailbox, which was said to be opened at one point by Amazon security guards.
Amazon's installation of the drop box "usurped" the labor relations board's "exclusive role in administering Union elections," Meyers said.
"Notwithstanding the Union's substantial margin of defeat, the Employer's unilateral decision to create, for all intents and purposes, an onsite collection box for NLRB ballots destroyed the laboratory conditions and justifies a second election," she added.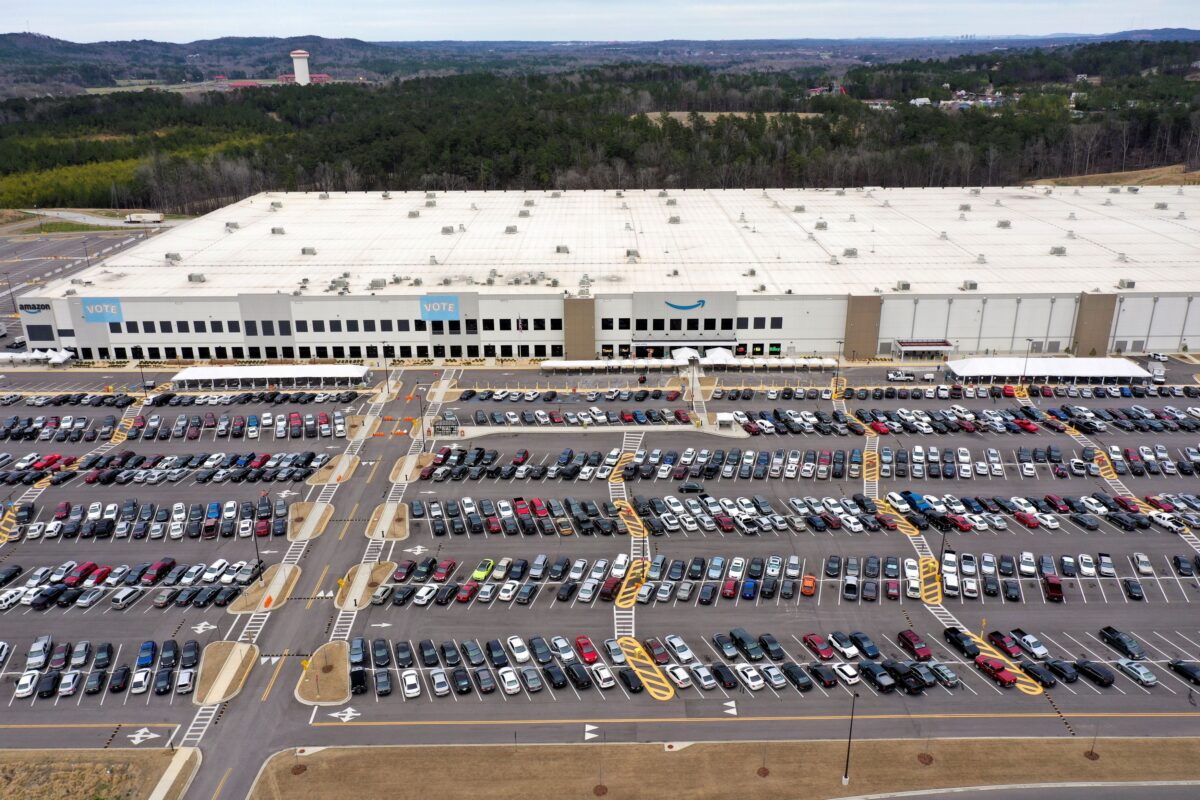 Workers in April resoundingly rejected the unionization effort by a more than 2-to-1 margin, the latest defeat for unions attempting to organize Amazon employees in the United States.
Experts said the Bessemer organizers were trying to unionize in the wrong place, noting that people in the area had few prospects for employment before Amazon opened a warehouse there in 2020.
But the Retail, Wholesale, and Department Store Union alleged Amazon engaged in illegal practices, including installing the drop box.
That led to weeks of hearings, during which both sides presented evidence.
Meyers heard the evidence before finishing her report.
The NLRB declined to comment.
"Throughout the NLRB hearing, we heard compelling evidence how Amazon tried to illegally interfere with and intimidate workers as they sought to exercise their right to form a union. We support the hearing officer's recommendation that the NLRB set aside the election results and direct a new election," Stuart Appelbaum, president of the union, said in a statement on Monday.
"Amazon's behavior throughout the election process was despicable. Amazon cheated, they got caught, and they are being held accountable," he added.
Amazon told news outlets in response that its employees "voted overwhelmingly in favor of a direct connection with their managers and the company."
"Their voice should be heard above all else, and we plan to appeal to ensure that happens," the company said.