Update: The death toll was later updated to 19 students and two teachers, in addition to the shooter.
Original story below.
Fourteen children and a teacher were fatally shot by an 18-year-old male at an elementary school in Texas on May 24, Gov. Greg Abbott said.
The male, who was identified as Salvador Ramos, drove to Robb Elementary School in Uvalde and opened fire, the governor said at a press conference in Abilene. Uvalde is about 80 miles west of San Antonio.
Students who currently attend that school are second, third, and fourth graders.
"He shot and killed—horrifically, incomprehensively—14 students, and killed a teacher," Abbott said.
Ramos is believed to have been a student or a former student at Uvalde High School and is an American citizen, Abbott said. Ramos entered the school with a handgun and may also have had a rifle, according to the governor.
The shooter is deceased, Uvalde Police Chief Pete Arredondo said in a separate briefing. Law enforcement officers are not looking for any other suspects.
Local officials have shared little information, saying the investigation is active and they want to convey details to the families of victims before the public. They have declined to answer questions in the two briefings they've held so far, which each lasted only minutes.
According to Abbott, Ramos was likely killed by responding officers. Two officers were wounded during the confrontation but were expected to survive, he said.
Abbott pledged state support for local officials, who he said are leading the investigation into the shooting. They'll be examining a possible motive, the weapons used by the gunman, and how he obtained them.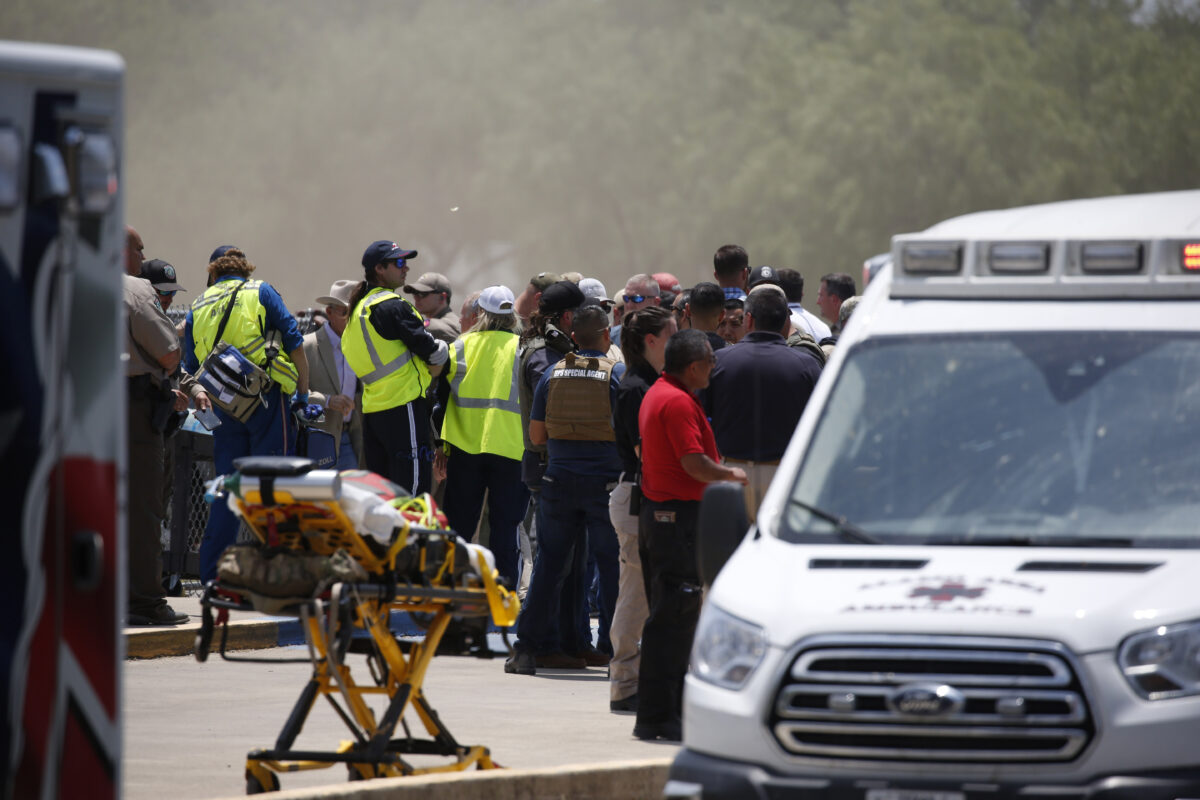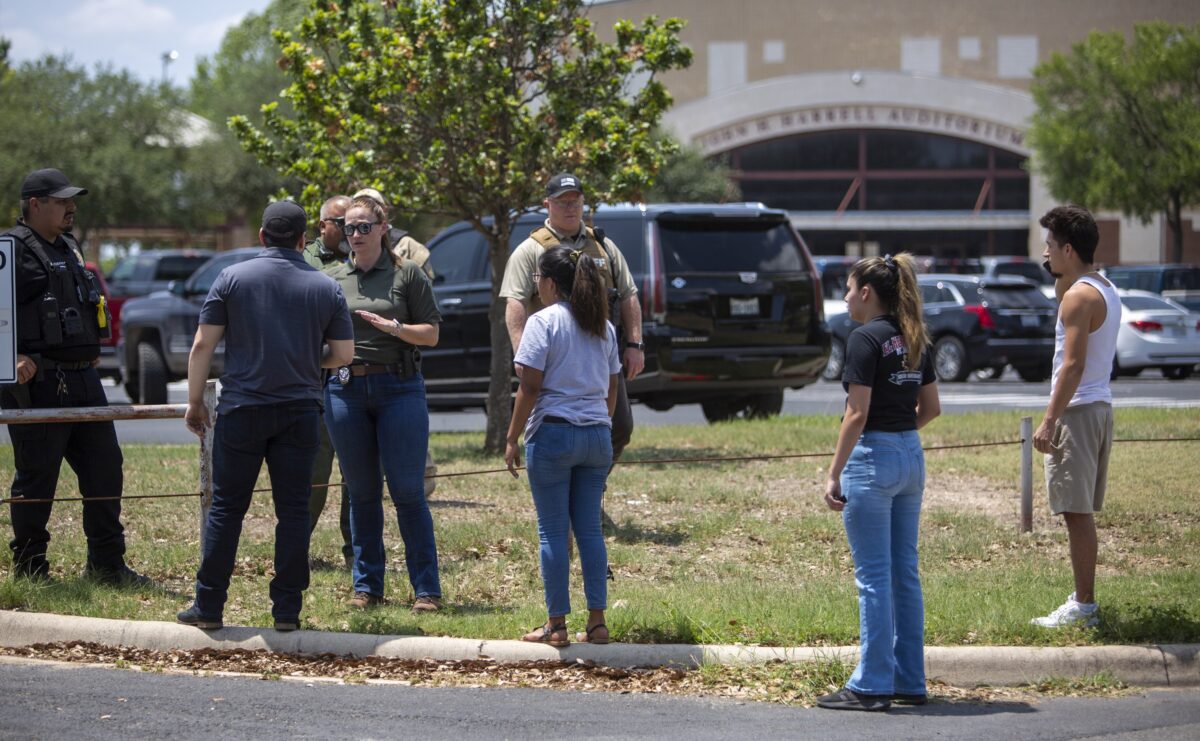 Uvalde Memorial Hospital, a local facility, said earlier it had received 13 children via ambulance or buses for treatment and that two individuals that arrived were deceased, while two others were transferred to San Antonio. It asked for blood donations.
University Health, a hospital in San Antonio, said it was caring for three patients. Two, a 66-year-old woman and a 10-year-old girl, were in critical condition. The other, another 10-year-old girl, was in good condition.
The shooting unfolded at approximately 11:32 a.m. local time, Uvalde officials said.
"This was a tragic and senseless event today," said Hal Harrell, the Uvalde school superintendent. "My heart was broke today."
Rep. Tony Gonzales (R-Texas), who represents the area, said he was heartbroken for the community.
"It is devastating when our innocent children become the victims of senseless violence. We are devastated," he said in a statement. "While we monitor this situation, we remember that Uvalde, while rocked by today's events, is strong and resilient. In this time of trepidation, our office is always here to do whatever we can to help. We are family and we will continue to be here for each other," he added.
Uvalde, with a population of about 16,000, is about 60 miles east of the U.S.–Mexico border.