A little girl in Mississippi had to make a phone call to 911, but when dispatch answered, she hung up.
The concerned operator called back right away, and 6-year-old Mylah picked up. What she said next made the Covington County Sheriff's Department's day.
A recording of the phone call was later posted on the department's social media page.
"Hello, this is 911, we had a call from this number," the operator is heard saying.
Mylah told her, "Hey, um, I need y'all to tell the sheriff, tomorrow."
"Tell the sheriff what?" asked the operator.
"That I love him and I love all of y'all," replied Mylah.
"OK, I will make sure that I get that to him, OK?"
"OK," said Mylah.
(Courtesy of Covington County Police Department; Illustration – releon8211/Shutterstock)
Sheriff Darrell Perkins got the message and was greatly moved by the 6-year-old's kind gesture. Everyone at the department said they just had to find out who the little girl was.
"It touched my heart in such a way, I had to locate her and say thank you in person," he told The Epoch Times. "It's not every day a public servant hears something like this."
He did just that, stopping by Mylah's house with a surprise of his own: a basket filled with art supplies, paint, and coloring books for her.
In return, he got a big hug from the little girl, who starts first grade in just a few weeks. And she presented him with a drawing of a red heart.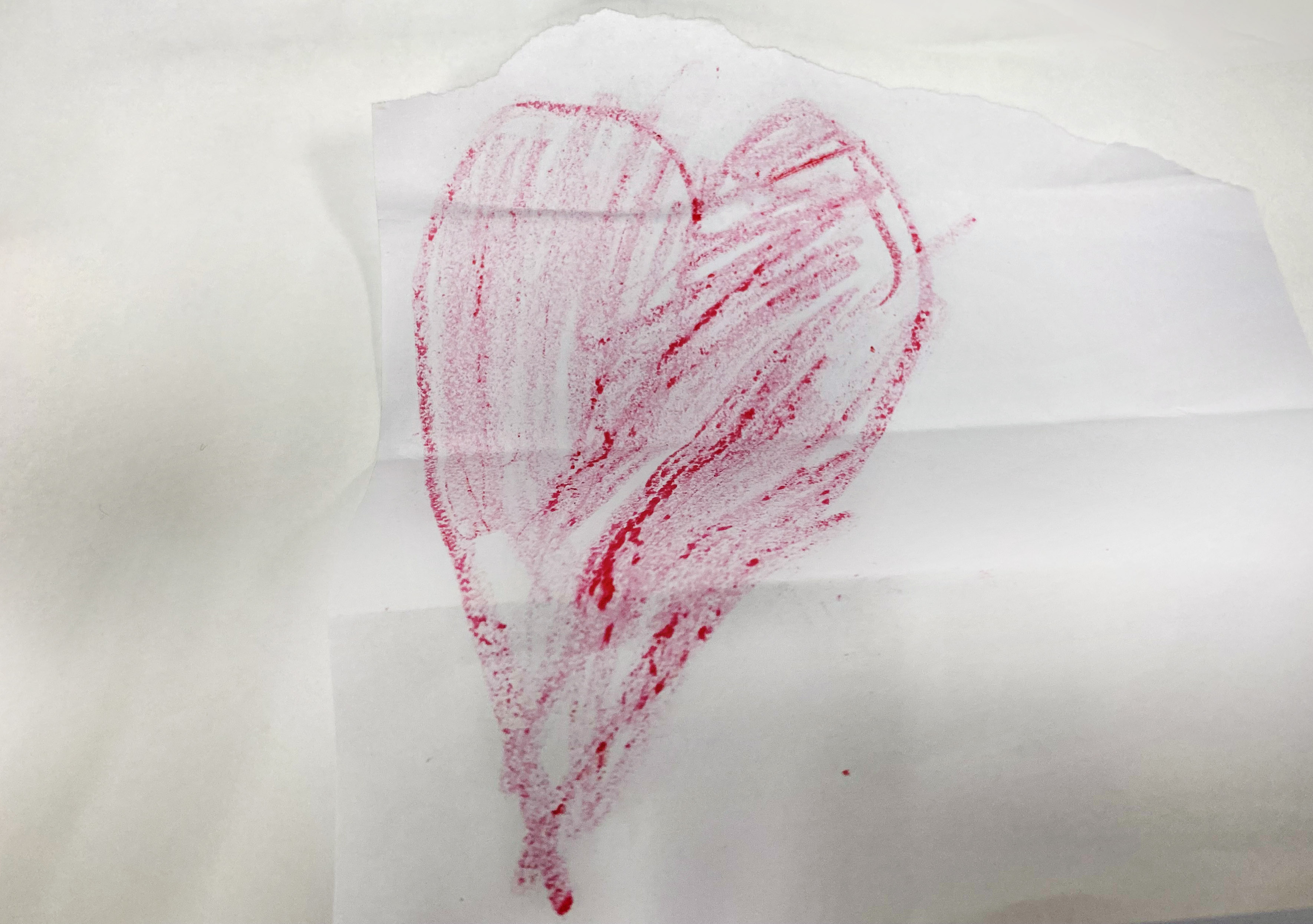 "I needed to tell them that I love the sheriff, and I appreciate what they've done," Mylah later told The Epoch Times. "And I love all of them."
The sheriff also told the newspaper: "We in law enforcement see and hear so much negativity.
"This makes our job easier with wonderful comments, and positive social media. This an experience of a lifetime, and something I won't ever forget."
Share your stories with us at emg.inspired@epochtimes.com, and continue to get your daily dose of inspiration by signing up for the Epoch Inspired newsletter at TheEpochTimes.com/newsletter