Latest China Mine Explosion Claims 47
June 21, 2010 10:12 pm Last Updated: June 21, 2010 10:45 pm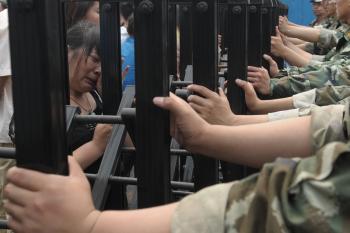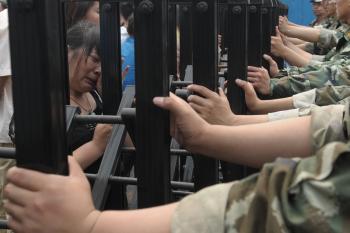 At least 47 miners have been killed in a coal mine explosion Monday in eastern China's Henan Province, according to China's state-run media. Among the 26 survivors, 6 suffered from extensive burn injuries.
The explosion occurred at around 1:40 a.m. on June 21 at Xingdong No. 2 Mine in the Weidong District of Pingdingshan City, Henan Province, when an underground explosives storage area suddenly detonated.

The regime's official media stated that the mine's license had expired on June 6 and the electricity to the mine was cut on June 7. The owner of the mine, however, managed to get the electricity running and resumed production illegally.
Despite the high heat generated by the blast, family members of the victims gathered at the entrance of the mine, sobbing or crying out loud. Heavy security forces were on the scene to maintain order.
One victim's relative told China News Service that her brother worked in the Xingdong No. 2 Mine. She said that although authorities announced they had ended the rescue efforts, she still did not know whether her brother was alive or not. She also said that because most miners are from other areas, many of their relatives were not yet aware that a mine disaster had occurred.
Another family member, whose father worked in the mine, said the mine company did not bother to inform him about the disaster, and he learned about it that morning through the media.
China is notorious for its frequent and deadly mine accidents. Last year, another mine explosion in the Xinhua District, Pingdingshan City, killed 76 miners.
Ironically, the sign on the road leading to the Xingdong No. 2 Mine reads, "Safe and Sound Road."
According to official statistics, a total of 2631 miners died in mine accidents in China in 2009.