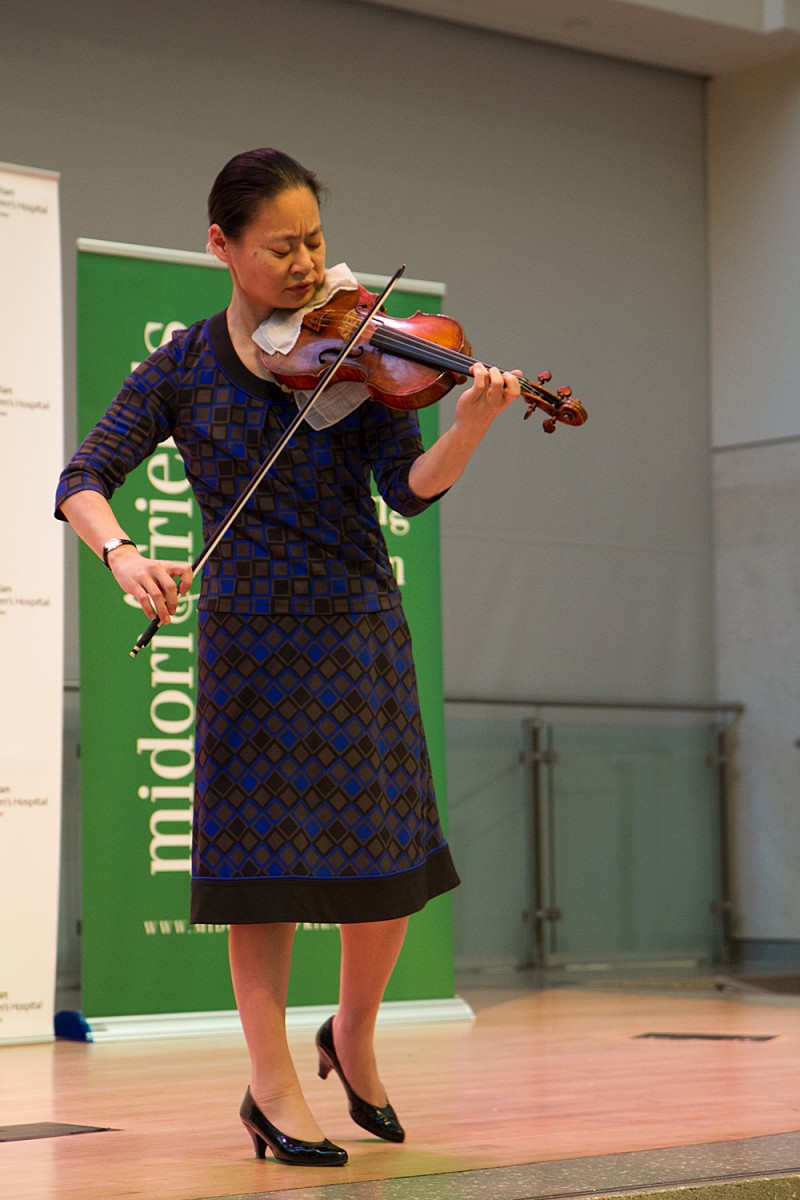 NEW YORK—Bach's sonatas and partitas for solo violin resonated through the halls of Morgan Stanley Children's Hospital on Monday as world-renowned violinist Midori Goto played.
The Adventure Concert performances are part of the nonprofit organization Midori & Friends whose mission is to inspire children through music. Members of the audience included patients at the hospital and students from schools that participate in Midori & Friends programs.
As the musician greeted the audience, hospital staff rolled in young patients in wheelchairs, who were seated in the first row. Midori kicked off the performance with a slow and mellow piece and followed up with several quick paced selections, all composed by Bach.
Following the concert, the violinist offered a Q-and-A opportunity for the children and their family members. The audience learned the instrument that Midori performed with was over 300 years old and made in Italy and that she was inspired to play the violin from watching her mother practice.
The children received the performance warmly. Six-year-old Jeremiah Dilworth, a young patient accompanied by his mother at the hospital, nodded shyly when asked if he enjoyed the music.
"It was nice," said Joel Almonte, an 8-year-old student who has played the violin for three months. "It was a privilege to see Midori."
The music students from PS 70X, PS 180M, PS 210M, and PS 310X were quiet and respectful through the entire performance.
"I play Bach for them all the time in class, so they are familiar with a lot of this. It's great for them. They were all talking about her instrument and watching her fingers move. They were very impressed," said Artie Dibble, a violin teacher at PS 210M in Washington Heights. "How often in your life do you get to hear one of the greatest [musicians] in the world?"
Japanese-American violinist Midori began playing the violin at the age of 4 and made her debut at age 11 with the New York Philharmonic. Since then, she has achieved international recognition for her musical skills and community work. In 1992, she founded Midori & Friends to bring music educational programs to underprivileged children.