Michigan's top election official has declined to appear before the state legislature to testify as lawmakers probe alleged election irregularities.
"I am aware of the hearings the Committee has conducted, and am concerned that contrary to your desire to 'get to the bottom' of election questions, they are instead amplifying already debunked conspiracy theories and previously disproven claims of people who lack basic knowledge of election administration, and in doing so, undermining the integrity of the election and wounding our democracy," Secretary of State Jocelyn Benson, a Democrat, wrote to state Rep. Matt Hall.
Benson cited Attorney General William Barr, who said earlier this month that investigators had not yet found "fraud on a scale that could have effected a different outcome in the election." She also referred to a statement by the Department of Homeland Security's cybersecurity agency, which called the election "the most secure in American history."
"Given these findings at the federal level, in additional [sic] to the factual refutations disproving fraud allegations by election officials and judges and justices of both political parties across the state, I believe that the Committee has a responsibility to state unequivocally and publicly that the results of this election are an accurate reflection of the will of Michigan's voters," Benson said in the letter.
"This is the truth, as certified by our State Board of Canvassers, and it is important that every leader acknowledge this in order for us to move forward and solve many of the critical issues ahead of us. In fact, I expect it would be impossible to have a substantive conversation about advancing election legislation if its participants continue to claim recent meetings with long-dead Latin American leaders and other fantastical fabrications are somehow connected to how Michigan citizens exercise their right to vote."
Hall, a Republican who chairs the state's House Oversight Committee, said in response that Benson initially said she'd be willing to testify.
"But when the rubber met the road and it came time to answer questions about her work, she refused to take questions. Benson's flip-flop makes it clear she would rather hide under a rock than help the people of Michigan build trust in their state's election process going forward," he said.
"Legislators are hearing those concerns, and we are taking action to address them. But this needs to be a collaborative effort to deliver trust. The House and Senate Oversight Committees have previously heard testimony from multiple county clerks from both parties on what they saw and what can be done to better Michigan's election system in the future—and those conversations and ideas were extremely constructive and helpful."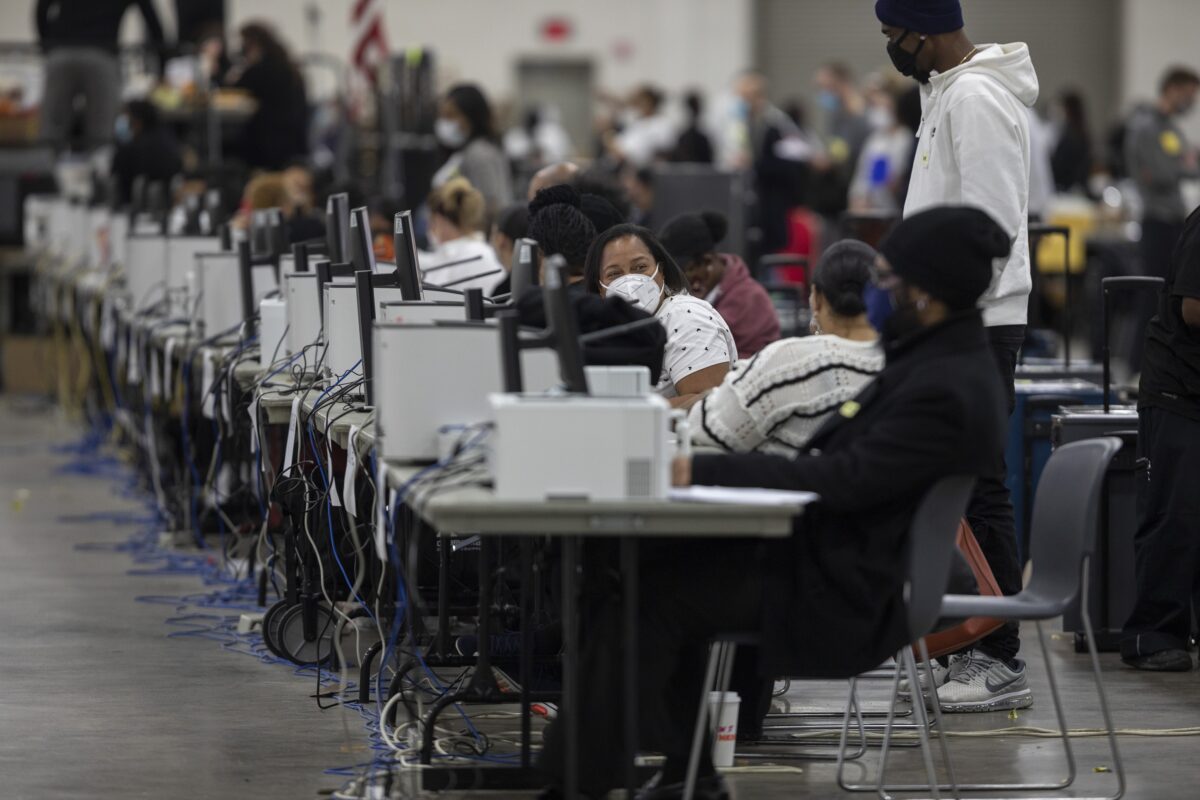 The back-and-forth came after the Michigan Senate Oversight Committee heard from John Poulos, the Dominion Voting Systems CEO, during a three-hour hearing. Poulos defended Dominion machines and said there were no "switched or deleted votes" involving them, though he admitted some machines can connect to the internet.
Earlier in December, Michigan legislators held two public hearings on the election, hearing from President Donald Trump's lawyer Rudy Giuliani, poll observers, and cybersecurity experts, among others.
The latest hearing took place one day after a preliminary report on the audit of Dominion machines in Antrim County concluded that the company's voting system "is intentionally and purposefully designed with inherent errors to create systemic fraud and influence election results."
Officials were auditing results in Antrim County on Dec. 17.
According to certified results from Michigan, Democratic presidential candidate Joe Biden beat Trump by over 154,000 votes, after Trump won the state in 2016.
The state was one of seven that has dueling electors, a situation that Trump supporters say could eventually lead to his reelection but critics say doesn't mean anything.