Even the most talented amateur singers have to get noticed before they ever become stars.
Those who do make it often have someone to thank for their success, and they may even be grateful enough to share their spotlight with other up-and-coming artists.
When Grammy Award singer Michael Bublé performs on big stages, he often takes the opportunity to let budding singers shine by passing them the mic to showcase their talent. And sometimes, the results are magical.
Erin Bellucci, a West Hartford native and junior at the University of Delaware, sang "At Last," with @MichaelBuble at Madison Square Garden last week https://t.co/ejyGgJ232P

— Hartford Courant (@hartfordcourant) February 25, 2019
In February, Bublé was doing a show in New York's Madison Square Garden when he decided to hand the mic over to a 21-year-old music student of the University of Delaware named Erin Bellucci.
Little did he know the kinds of sounds her vocals were capable of—he was left in amazement. Bublé had told the crowd that impromptu performances like these were always risky, as you never know what's going to come out.
"There is real horror in this because I never know what's going to happen," Bublé later explained. "Some nights that doesn't happen."
Although Bellucci hesitated at first and looked back to her sister Allison for reassurance, she accepted the mic from Bublé and then let her passion take over. And Bellucci didn't disappoint with her soulful rendition of Etta James's "At Last," which she calls her go-to "shower song."
Bublé himself was seriously impressed. Afterwards, he complimented her, "That was so beautiful. That might not be your last time here. That was incredible." Allison, meanwhile, had video-recorded the whole thing for the world to hear—have a listen for yourself:
The rendition went over so well that Bublé had to explain that the whole thing wasn't staged.
"This is the truth, don't think this is some setup thing," he said. "It's not set up."
And it turns out, the world did take notice. Erin was later invited onto Inside Edition to show off her vocals for a second time, and with all the publicity, who knows where it could lead?
These days, especially with social media, sometimes a chance performance like this is all it takes to become famous. Many stars, such as Adel and Alanis Morrissette, got their start through popular media.
And after having gotten mass-media attention, Bellucci is over the moon.
"I don't think I'll stop smiling about it," she told Inside Edition. "It just felt like this is what I'm supposed to be doing right now."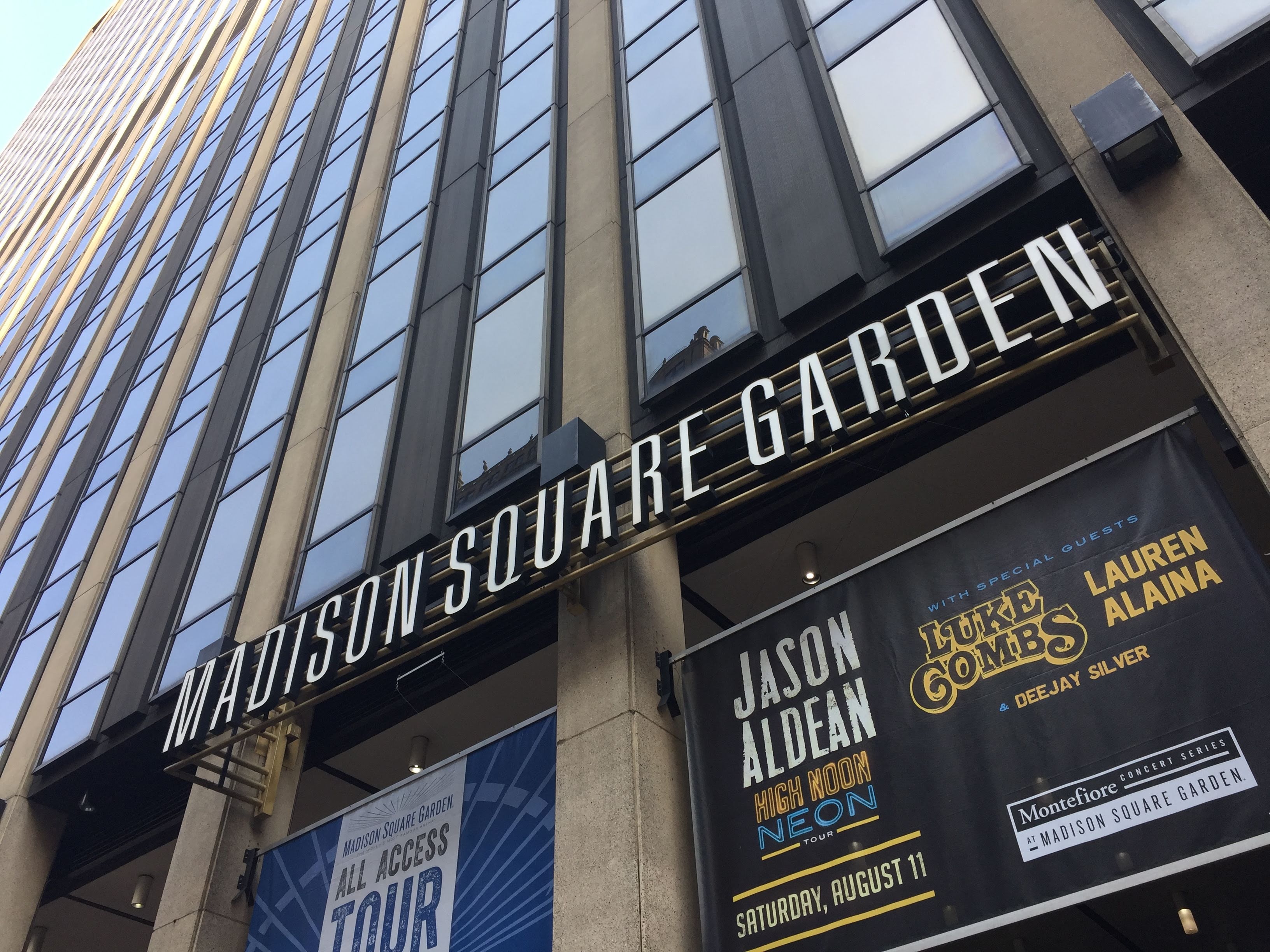 She also expressed her gratitude toward Bublé for the precious opportunity that he offered her:
"THANK YOU for handing me the mic! I feel so lucky," she shared via her Twitter account. "You have been one of my favorite artists for so long, singing for you was a dream come true."
Currently, Erin is studying to enter a career in music education. But you never know what might happen, thanks to her three minutes of fame, courtesy of Michael Bublé. In the end, it could be her ticket to something far exceeding her wildest dreams!