Karin Stahre-Janson, of Sweden, took command of Royal Caribbean's cruise ship "Monarch of the Seas" in 2007, becoming the first-ever female cruise ship captain. Today, meet Belinda Bennett, another trailblazer who is flying the flag for women in the cruise industry.
Bennett is the first black female cruise ship captain in the world and proof of the statement times are changing.
According to Condé Nast Traveler, women now constitute between 18 and 20 percent of the cruise industry workforce, although it is still unusual to find female employees in the upper echelons of the cruise industry. Captain Belinda Bennett, who has worked for Windstar Cruises for over 14 years, was not deterred by having the odds stacked against her.
"From the age that I could walk I was in the water," Bennett told Forbes. The captain grew up on a small island called St. Helena in the South Atlantic Ocean, between South America and South Africa, and always had a life at sea in her line of sight.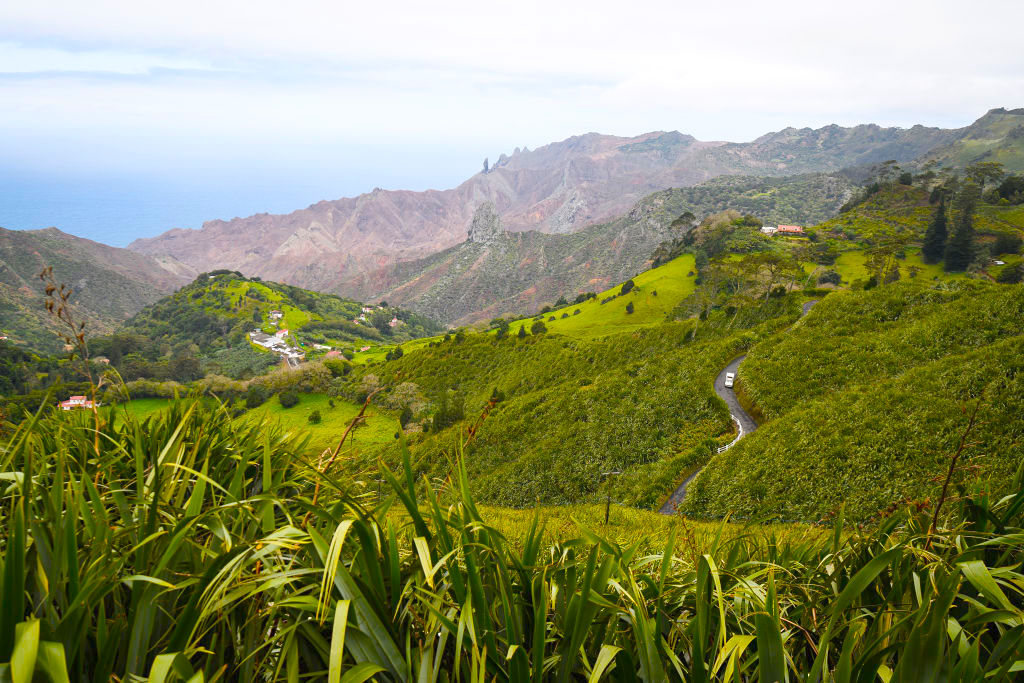 "When I was 17," Bennett continued, "I took a job on the RMS St. Helena, the ship that supported the island. That's when my adventures started."
However, Bennett had a difficult time during her training as a cadet. The chief officer routinely kept Bennett behind after her male cohort had left for the day. "I would be left outside continuing to work until it got dark," Bennett explained. "It really was a make-or-break-you time, and me being me, I refused to be broken."
After graduating, Bennett worked on a private yacht for two years, then briefly on the Isle of Man Steam Packet ferries. She tried to return to working on yachts after completing a Masters degree program but was warned off an attempt at re-entry for three shocking reasons: she was over-qualified, she was a woman, and she was black.
"I am a woman who has had to work twice as hard," Bennett said, regaling her experience to The Telegraph, "so that makes me twice as good, right?" Bennett readjusted her goal and landed a job with Windstar Cruises in 2005.
In January of 2016, Bennett was made the captain of the MSY Wind Star, a four-masted sailing ship with a capacity for 148 guests and a crew of over 100 staff.
"I'm a very strong woman," Bennett told Forbes. "Being a woman, you have to work extra hard to prove yourself, even more than a man. Some men might not like that, but that's the way it is. I'm driven," Bennett explained.
Staying true to her dream, Bennett said, "I wanted to be captain, and so I am."
Bennett loves her job. She particularly enjoys greeting guests with the hotel manager and fielding queries about her status on board the ship. "Some people say to the hotel manager, 'You're the captain?' And the hotel manager loves to say, 'No, she is,'" Bennett said.
"I think the women love it," Bennett continued. "Some men are in awe, and some are slightly, 'What, you're the captain?'"
Bennett, having achieved her dream through hard work and determination, likes to give back to the community she came from. She makes sure to visit high schools in St. Helena whenever she goes home, hoping to inspire the next generation to follow their dreams, too.
Bennett was awarded the United Kingdom's prestigious Merchant Navy Medal for Meritorious Service in October of 2018. Her Royal Highness Princess Anne presented Bennett with her medal at Trinity House in London, England. It's an honor reserved for people who have "gone above and beyond in their service to the maritime industry," according to Cruise Industry News.
Speaking to the next generation of young women, in particular, Bennett encouraged: "Work hard, be strong and don't let anything deter you. I've done it; you can do it, too."