Punitive actions against Reps. Marjorie Taylor Greene (R-Ga.) and Paul Gosar (R-Ariz.) will be reversed if the Republican Party wins back the House of Representatives in the 2022 midterm elections, the top Republican in the body said Thursday.
"They'll have committees," House Minority Leader Kevin McCarthy (R-Calif.) told reporters at the U.S. Capitol in Washington.
"They may have other committee assignments. They may have better committee assignments," he added.
The Democrat-controlled House on Wednesday voted to censure Gosar and boot him from his posts on House committees. Reps. Liz Cheney (R-Wyo.) and Adam Kinzinger (R-Ill.) were the only GOP members to vote with Democrats.
Members were upset that Gosar shared an animated video on Twitter that showed a figure in his likeness battling a character portraying Rep. Alexandria Ocasio-Cortez (D-N.Y.).
Ocasio-Cortez called the video an "incitement of violence."
"Does anyone in this chamber find this behavior acceptable? Would you allow depictions of violence against women, against colleagues, would you allow that in your home? You think this should happen on a school board, in a city council, in a church? And if it's not acceptable there, why should it be accepted here?" she said on the House floor before the vote.
Democrats and 11 Republicans in February stripped Greene in February of her committee seats due to comments she made before she entered office.
McCarthy before Wednesday's vote warned colleagues that Republicans would be poised to use the same methods if they flip the House in the upcoming elections.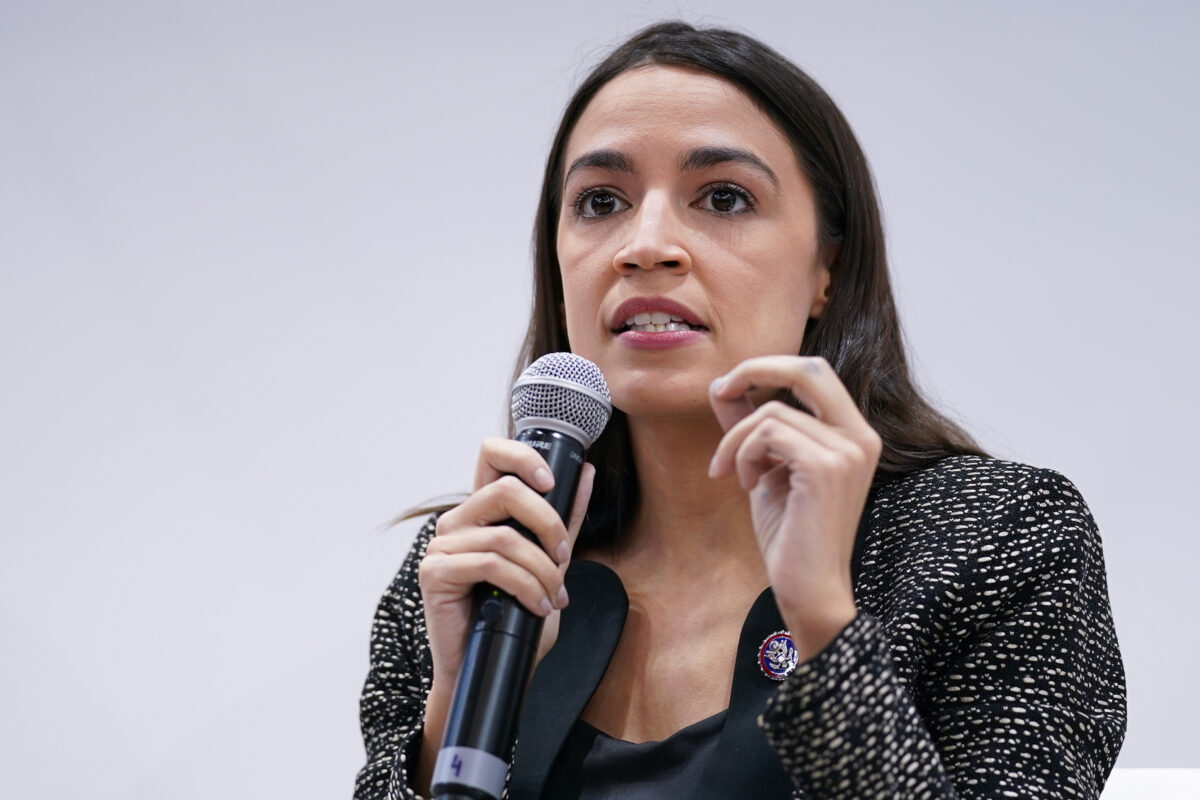 McCarthy noted that Rep. Maxine Waters (D-Calif.) flew to Minneapolis and urged protesters to "get more confrontational" and at a separate rally in California she encouraged a crowd to confront Trump administration officials. He noted that Rep. Eric Swalwell (D-Calif.) was in a relationship with an alleged Chinese spy. And he pointed to Rep. Ilhan Omar (D-Minn.) claiming Israel "has hypnotized the world" and that people who support the country do so for financial purposes, as well as describing the Sept. 11, 2001, terrorist attacks as "some people did something."
He also decried Rep. House Democratic Caucus Chairman Hakeem Jeffries (D-N.Y.) recently saying Kyle Rittenhouse, on trial in Wisconsin, should be locked up, calling it "an attempt to sway an ongoing trial."
Attempts to censure Waters and remove Swalwell from his committee posts were rejected.
The House took no action against Omar or Jeffries.
"Rules for thee but not for me. Let me be clear, I do not condone violence. Representative Gosar echoed that sentiment. The video was deleted. Democrats won't listen because they will do anything to distract from the failures of one party rule in one year destroying a nation. For Democrats, this vote isn't about a video, it's about control," McCarthy alleged. "The new standard will continue to be applied in the future," he added later.
On Thursday, McCarthy said the majority party in the future "is going to have to approve any of those members on the committees in which they can serve."
House Speaker Nancy Pelosi (D-Calif.) told reporters during a separate briefing that Democrats "would not walk away from our responsibilities for fear of something they may do in the future."