Then-Deputy FBI Director Andrew McCabe appointed FBI lawyer Lisa Page as his counsel in part to have a backchannel to the agency's investigation on Hillary Clinton.
The investigation, codenamed "Midyear Exam," examined Clinton's sending of classified information using a private email server.
Page told the Office of the Inspector General (IG) for the Department of Justice (DOJ) that "part of her function was to serve as a liaison between the Midyear team and McCabe."
The Midyear investigation was led by FBI agent Peter Strzok.
The hiring move by McCabe effectively circumvented the chain of command, leaving in the dark Strzok's direct supervisor—the head of the FBI's Counterintelligence Division, Bill Priestap—as well as National Security Branch head Michael Steinbach.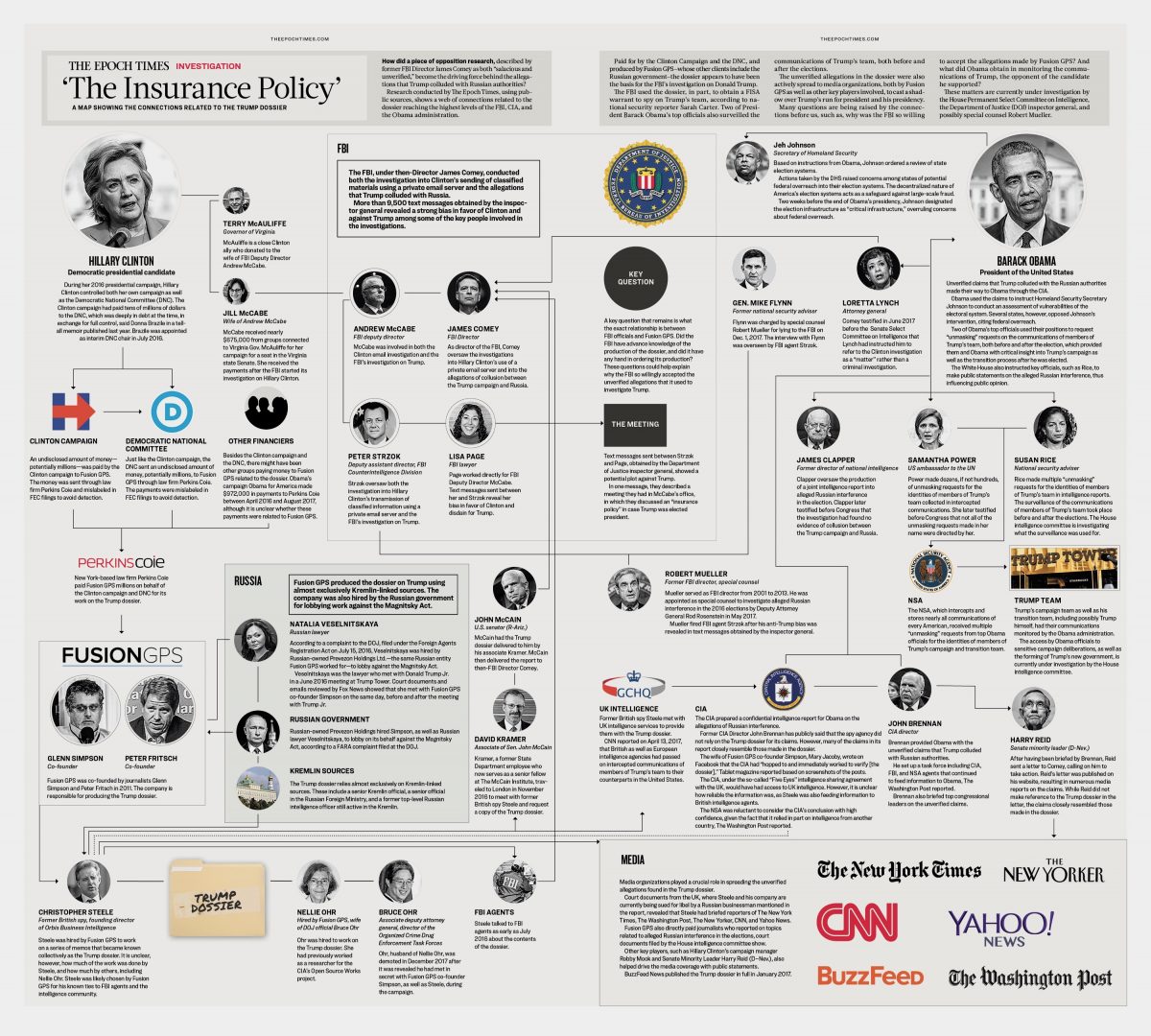 "Page acknowledged that her role upset senior FBI officials, but told the OIG that McCabe relied on her to ensure that he had the information he needed to make decisions, without it being filtered through multiple layers of management," the Inspector General report reads.
Page was later revealed to be having an affair with Strzok. Thousands of text messages sent between Page and Strzok were obtained by the DOJ inspector general and handed over to Congress.
The text messages reveal a strong bias in favor of then-Democratic presidential candidate Clinton and against Republican candidate Donald Trump.
In one message Strzok vowed to Page that Trump would not become president.
"[Trump's] not ever going to become president, right? Right?!" Page wrote to Strzok.
"No. No he won't," Strzok replied. "We'll stop it."
McCabe himself was forced to recuse himself from the Clinton email investigation over a potential conflict of interest.
McCabe's wife, Jill McCabe, had received nearly $675,000 from groups connected to Virginia Gov. Terry McAuliffe, a close Clinton associate, for her campaign for a seat in the Virginia Senate. She received the payments after the FBI had started its investigation of Clinton.