Rep. Elijah Cummings (D-Md.), chair of the House Oversight and Reform Committee, died at Johns Hopkins Hospital in Maryland early on Thursday, Oct. 17.
Cummings passed away at the age of 68 due to complications from longstanding health challenges, according to a statement from his office.
He was undergoing a medical procedure that was expected to keep him away from Congress for about a week before his death.
Cummings had been previously hospitalized for heart and knee issues.
As chairman of the House Oversight and Reform Committee, Cummings led multiple investigations into President Donald Trump's governmental activity.
The district he represented includes portions of Baltimore as well as a swath north of the city and west into Carroll County.
Cummings began representing the district in 1996.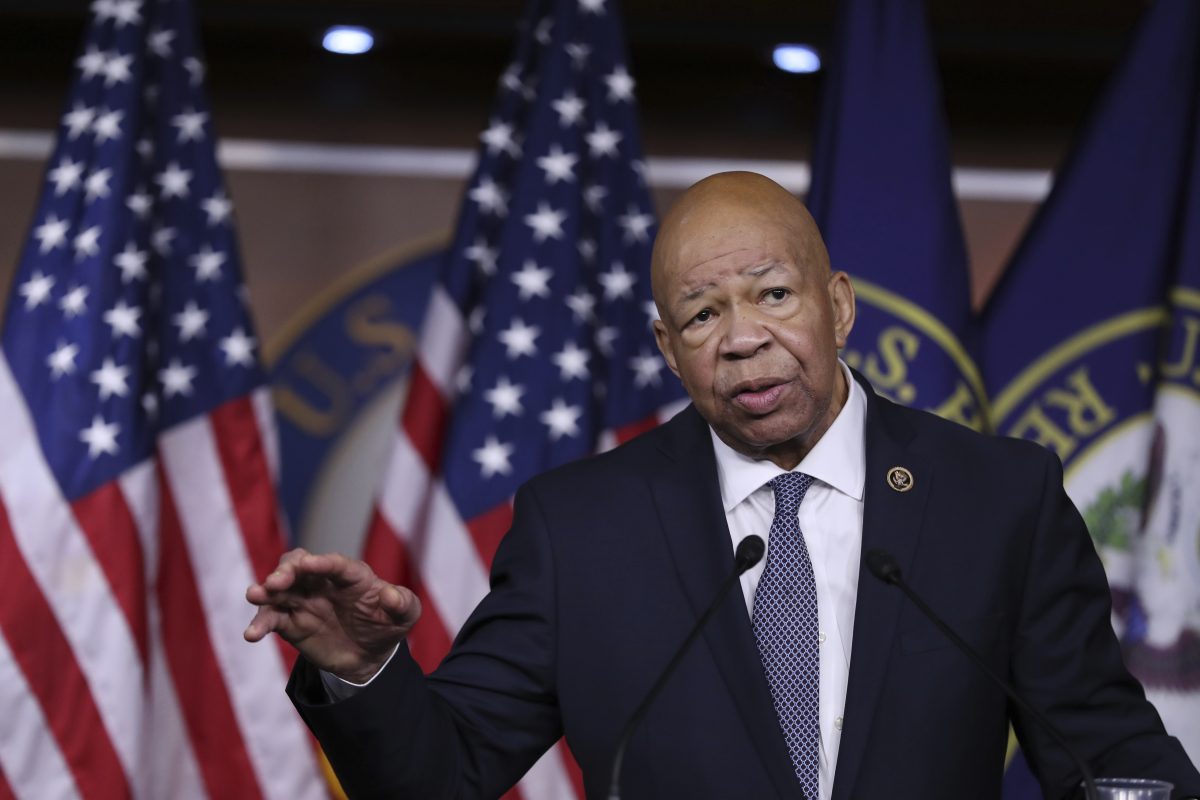 "It is with great sadness and a heavy collective heart that we announce the passing of Chairman Elijah Eugene Cummings," The Maryland Democratic Party said in a statement on Thursday. "He was a father, a husband, a son of Baltimore, and a Statesman who served Maryland's 7th Congressional District for more than 20 years, and served 16 years prior to that as a Delegate in the Maryland General Assembly."
"Chairman Cummings will always be remembered for dedicating his life's work to improving the lives of others, standing up for his community, and protecting our Democracy," it added.
"Congressman Cummings was an honorable man who proudly served his district and the nation with dignity, integrity, compassion, and humility," Maryland Democratic Party Chair Dr. Maya Rockeymoore Cummings said in a statement. "He worked until his last breath because he believed our democracy was the highest and best expression of our collective humanity and that our nation's diversity was our promise, not our problem. It's been an honor to walk by his side on this incredible journey. I loved him deeply and will miss him dearly."
Baltimore Mayor Stephanie Rawlings-Blake was among the others weighing in, saying she was "heartbroken."
"Rest In Peace our tireless fighter," she said in a statement.
NTD reporter Lorenz Duchamps and The Associated Press contributed to this report.