While major U.S. stock markets have clawed back much of their pandemic-driven losses, with the tech-heavy Nasdaq on Wednesday closing just 1.4 percent off its all-time high, Wall Street opened lower on Thursday, suggesting the equities rally may be losing some steam.
Stock futures were trading slightly down Thursday morning before the Wall Street indexes opened, suggesting a pause on bullish sentiment likely to be dampened further as investors digest jobless claims data that showed labor market improvement, but less than what analysts had forecast.
Initial jobless claims figures released Thursday by the Labor Department (pdf) showed that 1.9 million Americans filed for unemployment benefits in the week ending May 30, in line with the recent downward trend in new claims for unemployment. But continuing jobless claims unexpectedly increased to 21.5 million from 21 million, while analysts expected this number to fall to 20 million.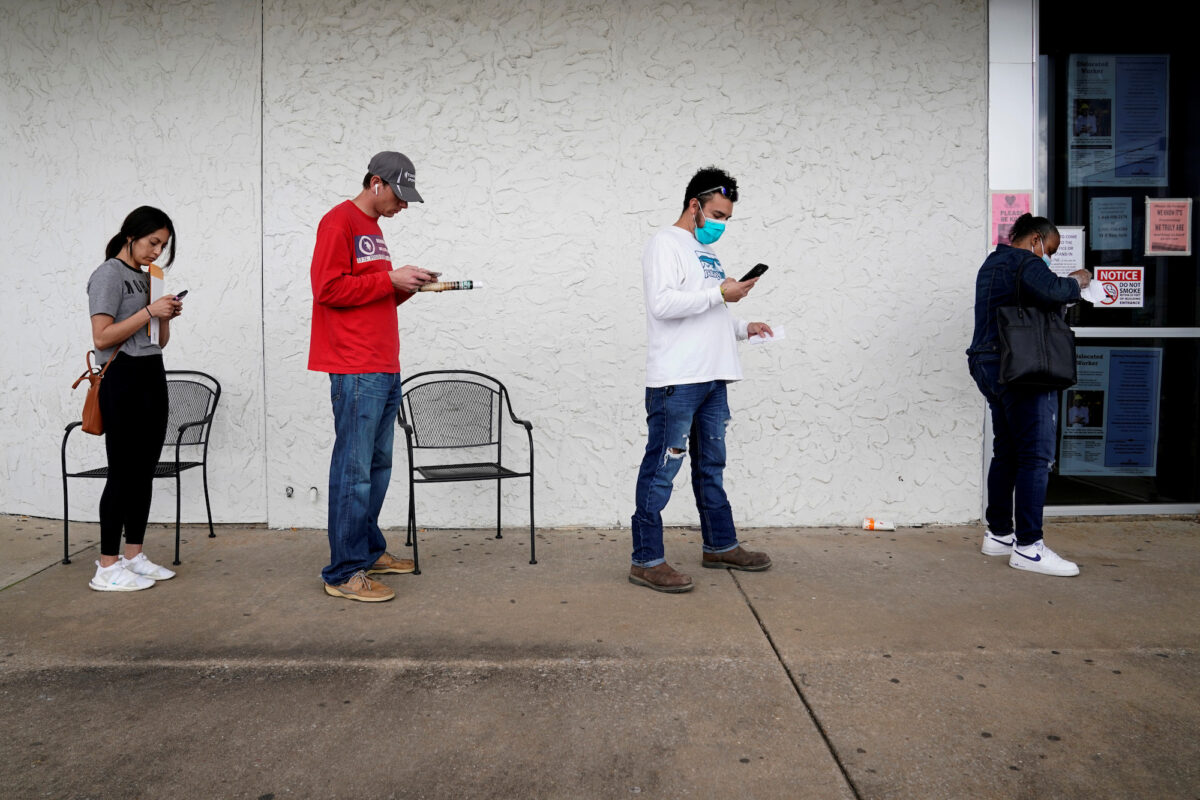 "The market is due for a pause," said Christopher Grisanti, chief equity strategist at MAI Capital Management in Cleveland, Ohio.
"It's really important to realize that U.S. equity investors have been given a great gift in the middle of what is probably the deepest recession in 80 years," he said, referring to the strong run for Wall Street since late-March.
At closing bell Wednesday, the Dow Jones Industrial Average (DJI) rose 527.24 points, or 2.05 percent, to 26,269.89, the S&P500 gained 42.05 points, or 1.36 percent, to 3,122.87, and the Nasdaq Composite added 74.54 points, or 0.78 percent, to 9,682.91.
But on Thursday, after markets opened, the DJI fell 43.40 points, or 0.17 percent, to 26,226.49. The S&P500 opened lower by 11.31 points, or 0.36 percent, at 3,111.56. The Nasdaq dropped 33.26 points, or 0.34 percent, to 9,649.65 at the opening bell.
By 10:23 ET, however, the Nasdaq rebounded and was trading up 17.9 points, or 0.18 percent, at 9700.9.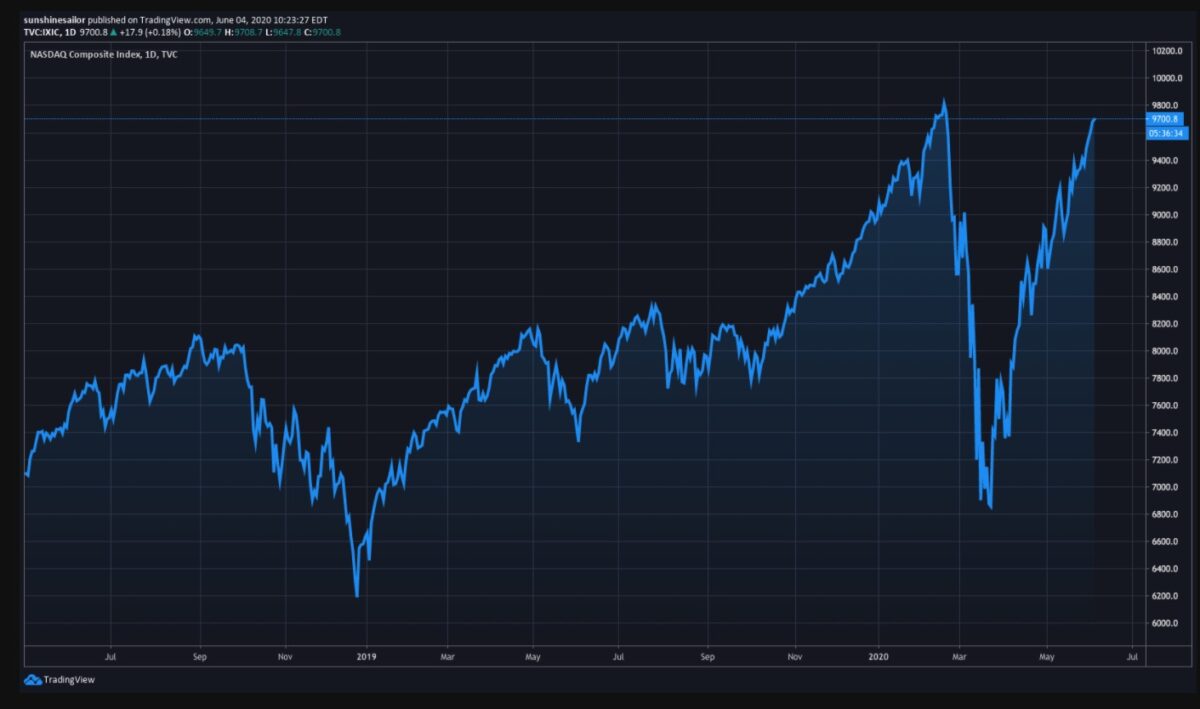 Sparked by the economic fallout from pandemic-driven lockdowns, a record 42.6 million Americans have, to date, filed weekly jobless claims since March 21. Yet despite the elevated reading, Thursday's figures suggest the worst is over for the labor market.
Surveys have also shown consumer confidence, manufacturing, and services industries stabilizing in May, suggesting the bottom may be in for the broader economic downturn triggered by a near shutdown of the country to control the spread of the Chinese Communist Party (CCP) virus, the novel coronavirus that causes COVID-19.
Many businesses had also reopened by mid-May. A new poll showed that nearly 8 in 10 small businesses in the United States are open in some capacity, though nearly two-thirds are worried about potential closures due to a second wave of the virus.
Negative sentiments toward both the overall national economy and local economies are softening, the poll showed, and most businesses that cut staff expect to rehire them.
These attitudes were reinforced by payroll data released on Wednesday, which showed signs of stabilization in the domestic labor market after the ADP National Employment Report said private employers laid off another 2.76 million workers, fewer than an expected 9 million job losses.
"The COVID-19 recession is over, barring a second wave of infections or policy error," Mark Zandi, Moody's Analytics chief economist told reporters. "But recovery will be a slog until there is a vaccine."
Market attention is now focused on the U.S. government's more comprehensive employment report for May scheduled for release on Friday.
Reuters contributed to this report.