Maryland police have released more information about a shooting at a business park that left three dead and two injured.
The suspect, 37-year-old Radee Labeeb Prince, committed a "targeted attack" at a business located at the Emmorton Business Park in Edgewood, Maryland, located north of Baltimore, according to the Harford County Sheriff's Office. Gunshots were reported at around 8:58 a.m. local time, Harford County Sheriff Jeffrey Gahler told Fox News.
"We have lost three lives so far this morning in Harford County," Gahler said, adding that it wasn't a random shooting.
All five of the victims are reportedly employees at Advance Granite Solutions, according to Gahler. Officials said he was "associated" with the business.
Prince has yet to be captured, and he's considered armed and dangerous.
"There's an individual out there on the loose who committed one of the most heinous acts we've ever seen in our county, certainly we consider him armed and dangerous," Gahler told reporters.
"We do not believe that anybody else was involved in this incident," he said, NBC reported.
The owner of Advanced Granite Solutions said Prince had been an employee there for four months, The Associated Press reported.
Radee Labeeb Prince may be seen in a 2008 Black GMC Acadia SUV
with Del Registration PC064273. Use extreme caution if you see him. pic.twitter.com/eVYQ9tSS7D

— MD State Police (@MDSP) October 18, 2017
Prince might be driving a 2008 Black GMC Acadia SUV with a Delaware Registration of PC064273.
A massive manhunt is underway.
"State helicopters are in the air and State Troopers are on the ground from multiple barracks," Maryland Gov. Larry Hogan wrote in a statement on Facebook. "I ask all citizens – especially those in this area – to please remain vigilant, and if you think you may have any information about this terrible crime, please call 911 immediately."
Shock Trauma, a hospital in Baltimore, said two victims are critical.
Update on patients from #EdgewoodShooting: Confirming the two patients being treated at Shock Trauma are both in critical condition

— Shock Trauma (@shocktrauma) October 18, 2017
A park and much of the surrounding area around the business park were on lockdown amid the search for Prince. Some schools were also closed.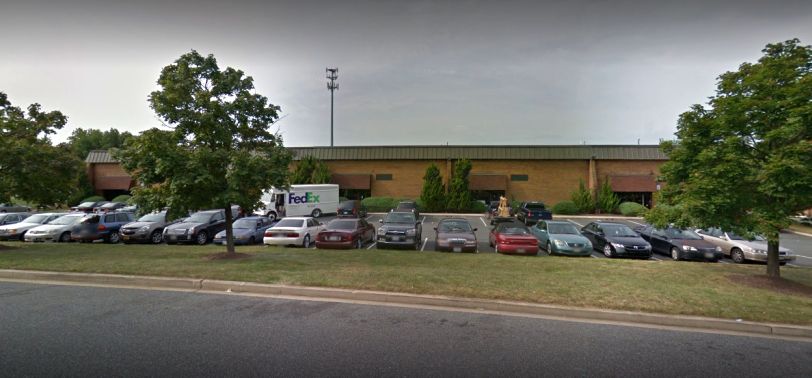 The names of the victims have not yet been released.