If one were to be diagnosed with a life-threatening disease, the choices before them would be to either let negativity get the better of them or forge ahead with hope and positivity. One brave woman from Wales chose the latter, as she vowed to "give everything she has" to overcome her illness and eventually marry the love of her life.
Cancer-stricken Amelia  Page, 30, of Anglesey, North Wales, was over the moon when her boyfriend, Luke Skinnader, 27, suddenly got down on one knee at Llanddona Beach to present her with a ring on Feb. 2.
View this post on Instagram
After confessing Amelia was the "bravest and most inspirational girl he'd ever met," Luke asked her to be his wife, making him the "happiest man on the planet."
Ecstatic, Amelia agreed to marry him in a heartbeat.
"The chemo reacted badly to the cold weather, so I couldn't make any facial expressions," Amelia said, as per Daily Mail. "I was crying inside though."
Luke was on cloud nine when Amelia accepted his proposal.
"It was one of the best moments of my life so far," Luke shared with the Epoch Times.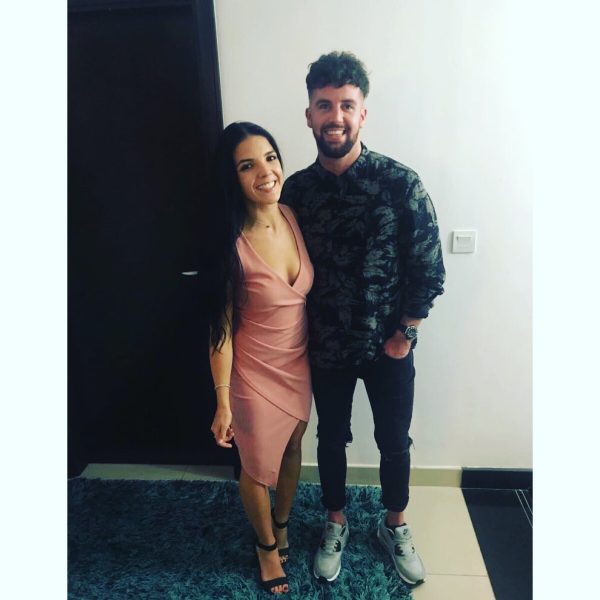 To create a perfect moment while proposing to Amelia, a huge Converse fan, Luke even contacted the CEO of Converse, Davide Grass, to make her a pair of shoes. He presented these one-of-a-kind shoes before he popped the question.
"I got them in her favorite color (yellow), put the lyrics of our song (sky full of stars by Coldplay), a cartoon pineapple as she loves them and #teammeels (which is her hashtag)," Luke said.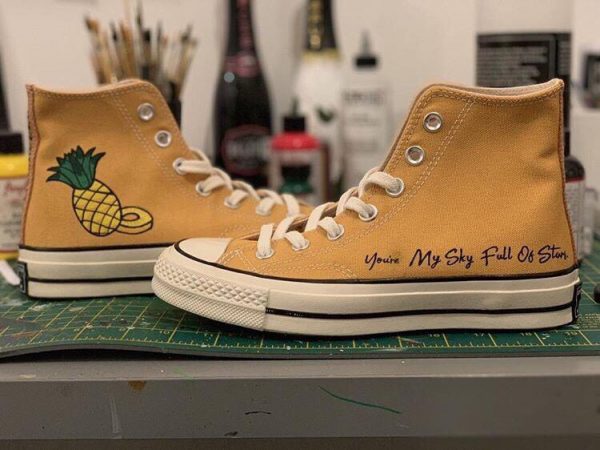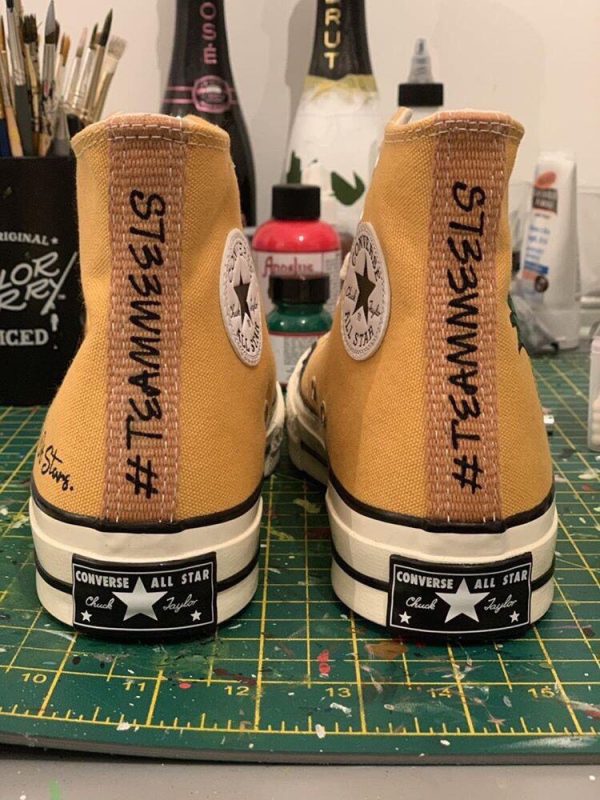 So where did their love story really begin?
Luke first connected with Amelia—who worked as a special-needs assistant in a school in Dubai—via Tinder passport, as he was preparing to move from Ireland to Dubai to lead the Business Development team at a film production company called 815 Studios.
"This is when Amelia was first introduced into my life, and I count my blessings for this everyday! We clicked almost instantly but conversation [sic] dropped when I landed in Dubai due to the chaos of moving to a new country," Luke recalled.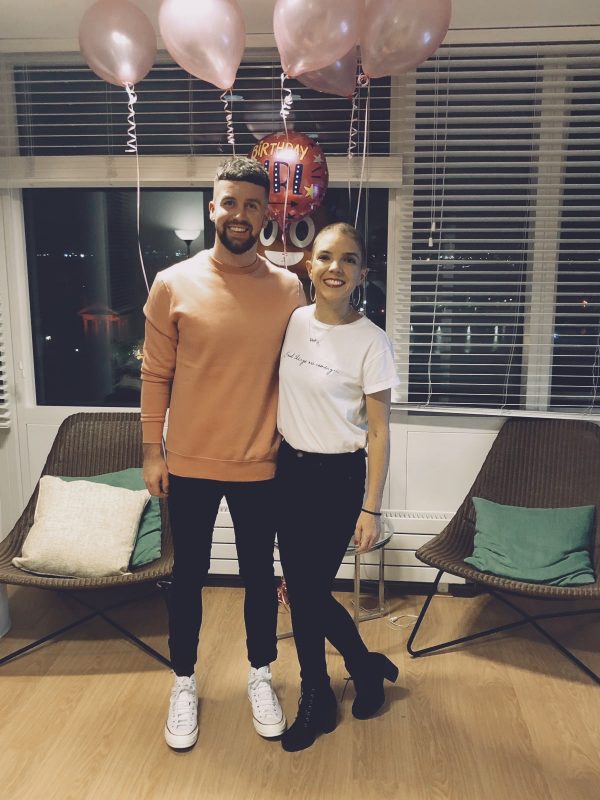 In April 2018—a month after Luke landed in Dubai—he stumbled upon a familiar face while hanging out in a bar called Mr Miyagi's with his friends. As fate would have it, the familiar lady turned out to be Amelia.
"The next day I tried to find our Tinder conversation but it was nowhere to be seen. She had deleted the app a few weeks prior so [sic] initially I thought I had blown my chance," Luke said. "Thankfully, I remembered that we had one mutual friend as it shows mutual Facebook friends on Tinder."
View this post on Instagram
Sensing Amelia was "the one" after their brief encounter in Mr Miyagi's, Luke tracked her down on Facebook. They soon started dating, and the rest is now history.
"I knew for certain that she was the one after we next met. We just click perfectly. Two peas in a pod and the spark only grows as each day passes!" Luke said.
Having each found their soulmate, the two probably felt like they were the happiest people in the world. They discussed marriage and even went to look for rings.
"She had picked out a ring that she liked so I kept note," Luke said.

But sadly, months later, on Dec. 19, 2018, Amelia was diagnosed with cancer—the primary source being the stomach—following severe stomach pains.
And on Jan. 22, the doctors dropped Amelia, who had just turned 30, another bombshell—her cancer had spread to her bowel, pelvis, peritoneal, and her ovaries; it was terminal, and she had just months to live.
"She went in with a really positive attitude but told me to prepare for the worst," Amelia's sister Lucy Page, who accompanied her to the hospital for the test results, told Mirror.
"She was comforting me, not the other way round," Lucy wrote on the GoFundMe page she created for her sister.
Receiving the devastating news, Luke decided to pop the question to Amelia a week later—earlier than what he had planned.
"I decided to propose to Amelia because I know what we have is special," Luke said. "I want to spend the rest of my life with her so it was a no brainer really."
View this post on Instagram
Since her diagnosis, Amelia and Luke moved to Anglesey to be with her family.
As of Feb. 20, Amelia has completed two cycles of FLOT chemotherapy. Fortunately, so far, the treatment has been going very well.
"This is the chemo she requested herself after weeks of self research. She was assigned a different less effective type of chemo initially but Amelia wasn't settling. And thank god she didn't," Luke said. "If anybody reading this knows of any effective treatments please get in touch as we are very open to different methods."
During this difficult period, Luke endeavors to support Amelia "as much as humanly possible."
"I'm trying to do some work remotely while in UK so that I can care for Amelia," Luke said. "Main priority right now is helping Amelia."
Though Amelia is now fighting a grueling battle with cancer—"physically in a lot of pain," "struggling to eat," and "losing a lot of weight"—she continues to stay positive, as both she and Luke look forward to their big day.
"I can't stop looking at my ring and it feels so strange calling him my fiancé. He is one in ten billion. He's been so supportive and he's always there for me," Amelia said.
As for details about the wedding, which was initially planned to be held in Las Vegas, Luke revealed: "Vegas could still be on the cards but we are now considering a more family orientated ceremony. Whether that be Vegas, Dubai, UK or Ireland."
View this post on Instagram
With her dream wedding set to likely take place later this year, Amelia vowed "to give everything she has" to conquer cancer.
"I owe it to myself to give everything I have to beat it," Amelia said.
Luke has no doubt that his courageous bride-to-be can beat the deadly cancer despite the doctor's pessimistic prognosis, because "her attitude and positivity is incredible."
"If there's anybody on the planet who can defy the odds and come out on top it's her," he said.
In fact, Luke falls head over heels for Amelia and her great strength of character.
"One of the things I love about Amelia is her mindset and outlook on life," he said. "I've learned from how she lives her life – Do things that make you feel amazing and be around people that make you a better person."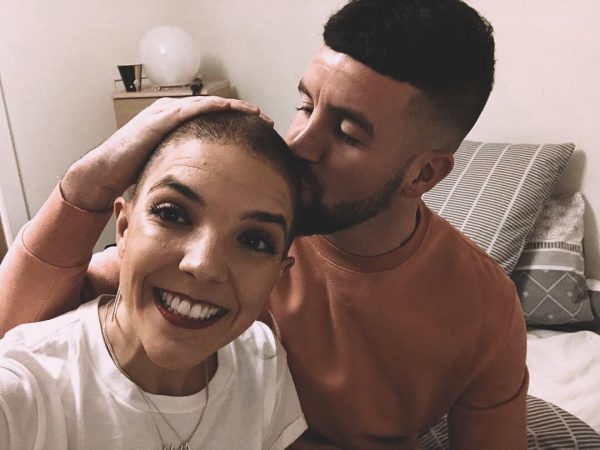 Undeniably, a positive and hopeful attitude can have an effect on cancer recovery. May Amelia's positivity inspire other patients struggling with cancer.
We pray that Amelia gets well soon, and wish for Luke and Amelia to have all the love and happiness in the road ahead.
Follow their Instagram accounts: Amelia (@cancerinconverse) and Luke (@lukeskinnader) for further updates on their story.
Watch the beautiful proposal: