One Ottawa man's backyard home project yielded more than a new patio when his contractor removed a sword from under the earth.
The find led home owner Brad Sigouin on a quest to solve the mystery of its origin.
While installing concrete piers for a new deck in April 2020, a worker found the weapon and called Sigouin's phone.
"They said, 'You got to come over here, we found a sword.' I was like, 'What?!'" he told The Epoch Times. "He took a picture and sent it to me, and I rushed over right away."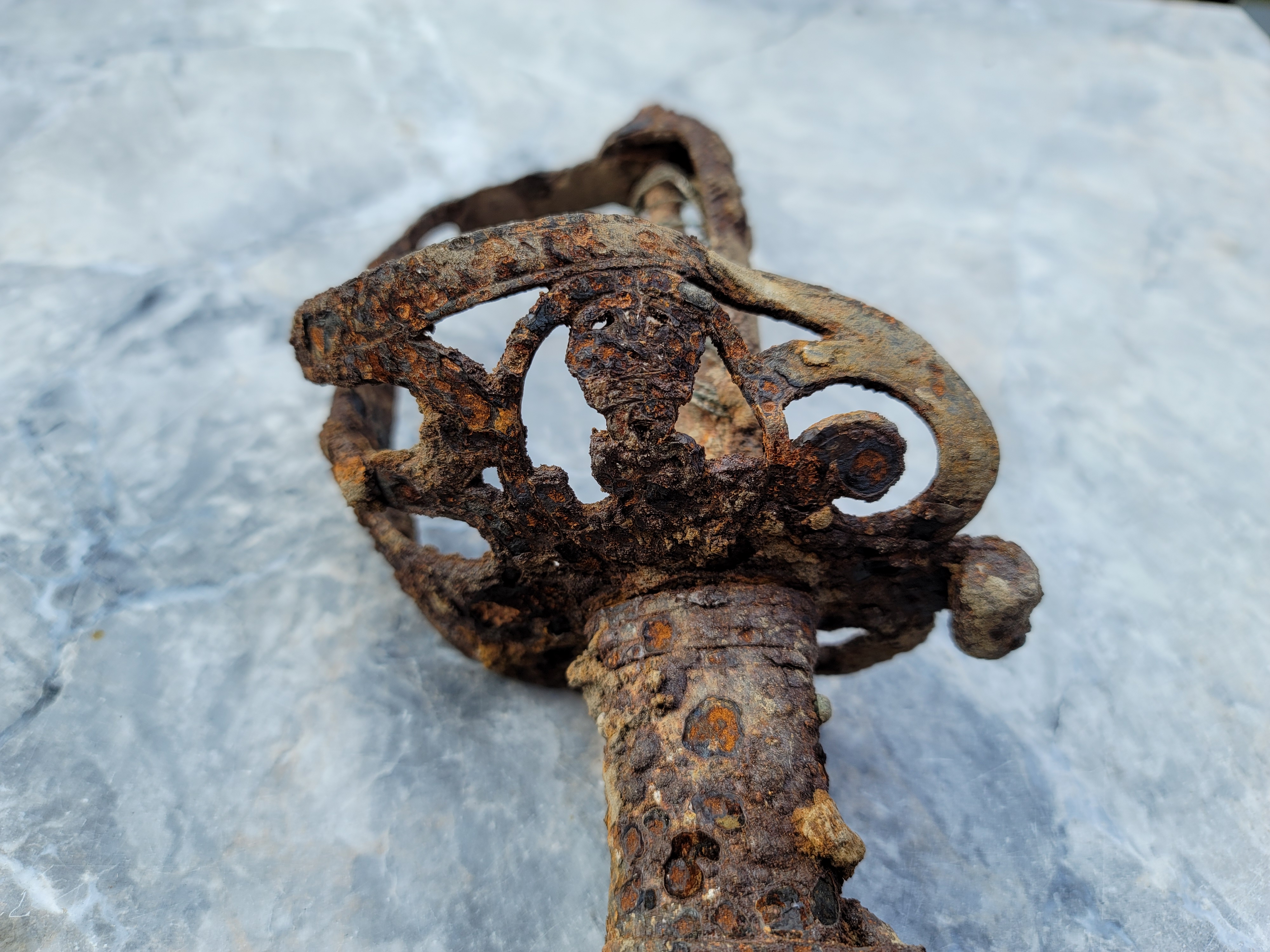 Far from being in mint condition, the sword had a heavily corroded metal scabbard with a rusted decorative guard, and a handle whose leather had completely disintegrated, revealing a metal coil underneath.
It looked to be 100 years old.
"The mud kind of preserved it," Sigouin told CBC.
Hoping to discover more about the aged weapon's history, he emailed photos of it to an expert at the Canadian Museum of History in Gatineau, Quebec, who was able to pin down the make to the 1890s, used into the 20th century, and as belonging to a rifle regiment.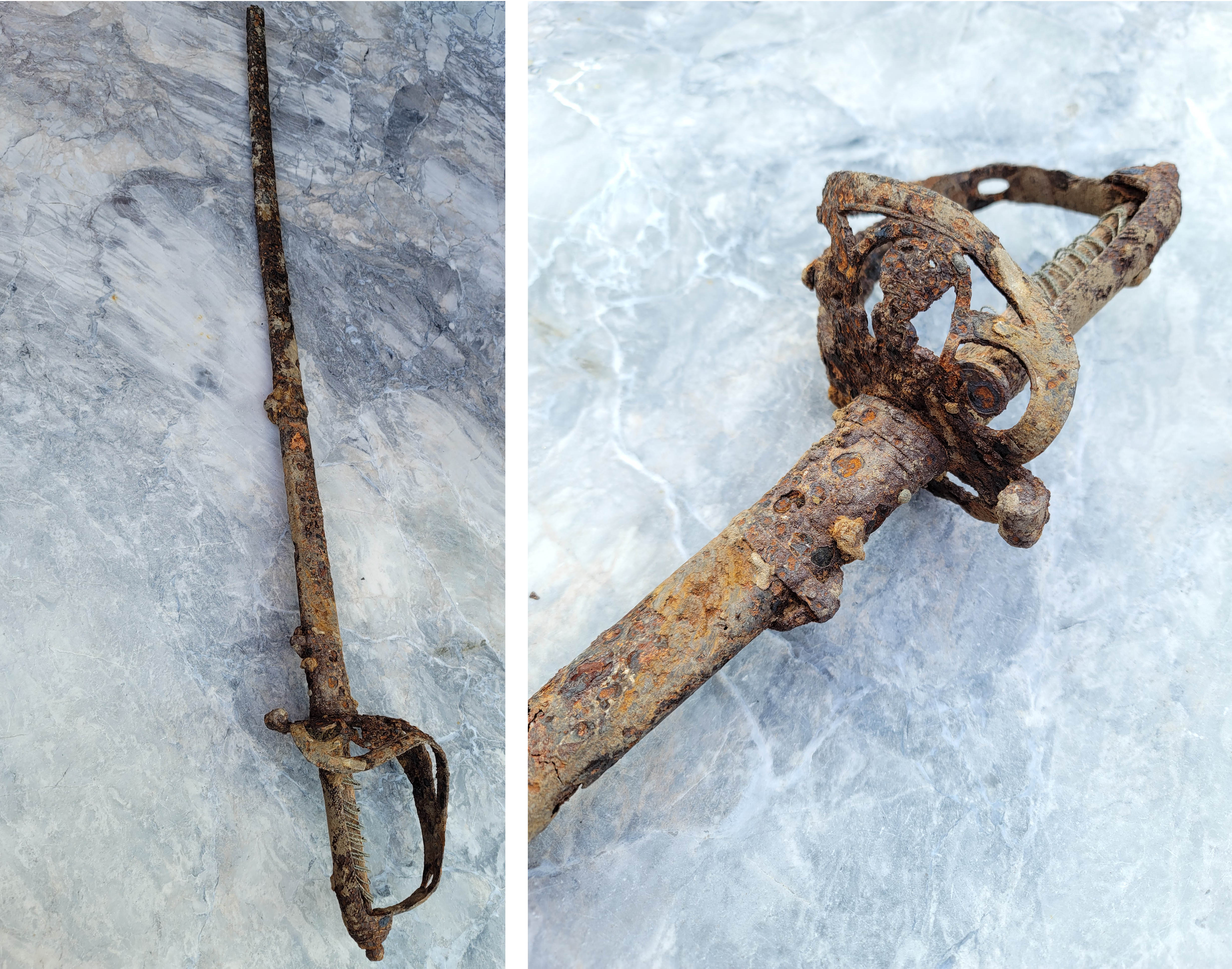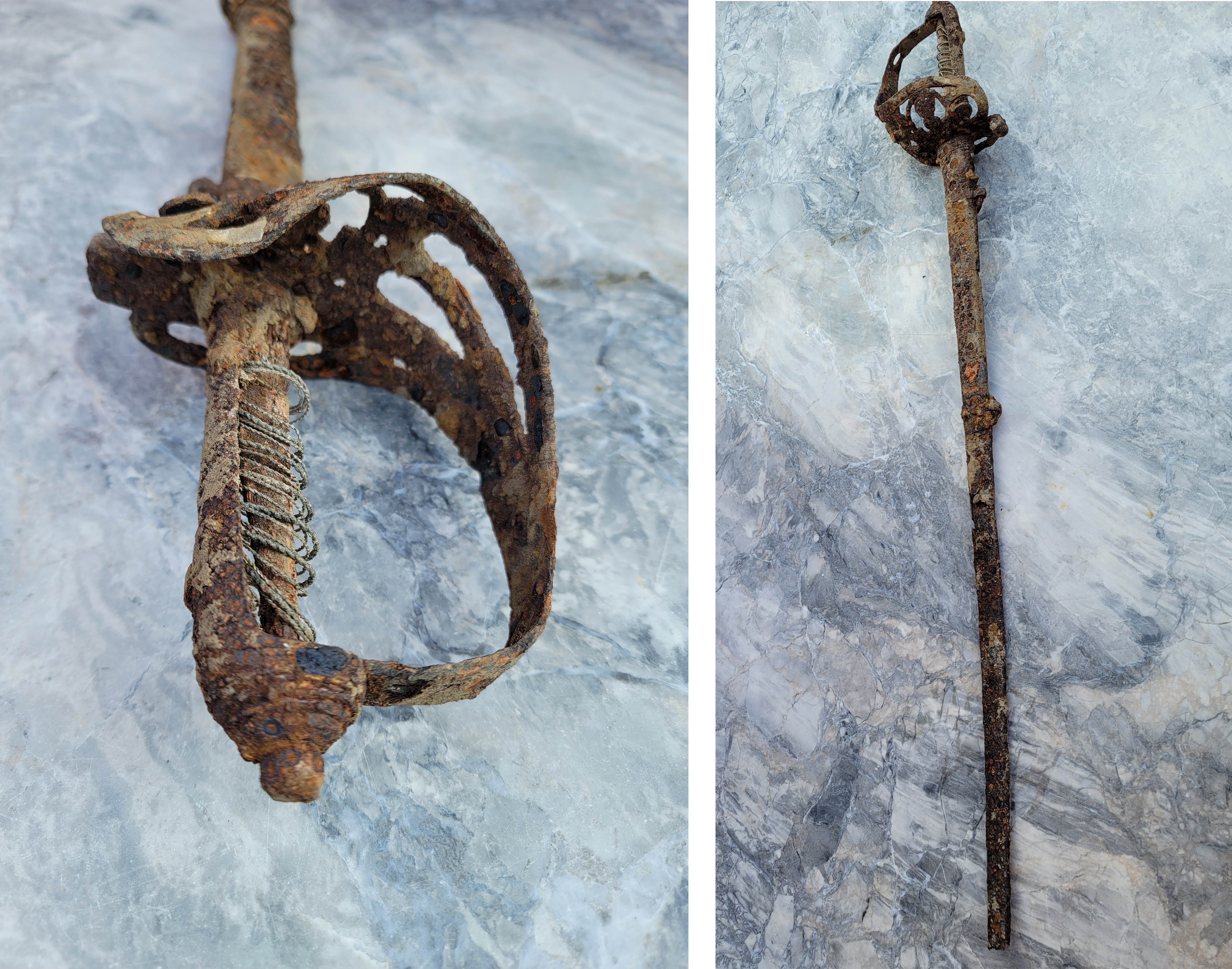 Eric Fernberg of the Canadian War Museum narrowed down the date further to post-1897, based on distinct modifications to the hand guard. He speculated the blade came from the 43rd Ottawa and Carleton Rifles.
"This was basically an officer's sword to fight with," Sigouin told the newspaper. He thinks a British officer passing through the area might have left it behind.
"The rifle regiment that we're talking about were here in Ottawa at the time, and it was at the location of Parliament Hill," added Sigouin, who lives about 1.8 miles (3 km) from the government buildings.
An inquiry into the property's previous owners revealed that the home was once occupied by militia cavalryman Andrew Imlach from 1920 until he died in 1937, CBC reported. If he used a sword, though, it would not have looked like what Sigouin found.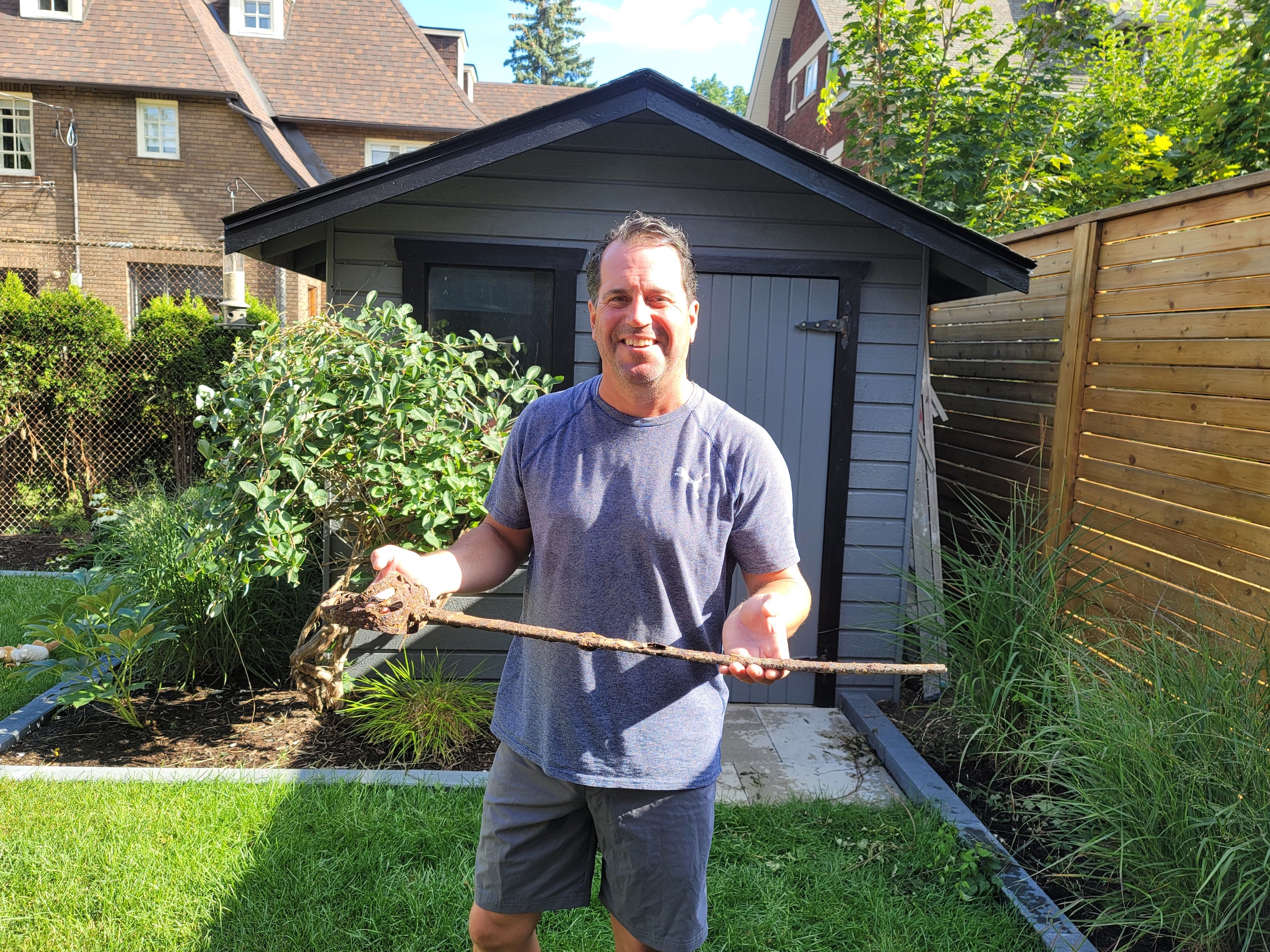 "It's a mystery how it got there," the homeowner said. "We don't know why it was buried, there were no bones, there was nothing, so it wasn't a burial site."
Regardless where it came from, Brad and his wife, Renee Sigouin, are pleased with their newfound antique and have no intention of selling it—nor is it worth much anyway, aside from sentimental value.
Sigouin speculates it's worth between $1,000 and $3,000 dollars, "but that would be in mint condition," he added. "It's worth more to me, and the story, than anything else."
The sword is currently in the process of being mounted—as a conversation piece on their dining room wall.
Share your stories with us at emg.inspired@epochtimes.com, and continue to get your daily dose of inspiration by signing up for the Epoch Inspired newsletter at TheEpochTimes.com/newsletter