Summer is a big deal for everyone, especially for kids. It is a time where they are out of school, where there are no worries of school work, assignments, and they can go out to do what they want.
For you, summer is a time where you can get more into gardening. Expand and research what you may or may not add to your garden. Remodel and reorganize your home as well as find ways to distract your child while they are at home with you.
Being that COVID is still part of your daily life, indoor summer vacation may still be a possibility. While the restrictions are less and more people live happily and safe, some families wish to stay home. Or maybe you are just staying home because you cannot deal with the heat.
And you are not the only one working from home, since many school districts have made the decision to let kids learn from home. This creates the need for more activities, since there is no physical school for your kids to go to and have other after-school activities like sports and clubs that would normally offer more learning opportunities.
Children want to play and explore to spend some of that pent up energy they build up everyday.
Gardening has recently seen a major rise in popularity recently, with people working from home having more time to spend on cultivating a garden, or improving their yard space to spend time in with quarantine restrictions in various parts of the country.
And as you spend time in your garden or yard spaces, either planting veggies, or new flowers, this can also be a great learning opportunity for your kids to learn about gardens and plants, and growing in general.
There are many ways you can have your kids help and learn plant and gardening life. Whether this is with plant kits or simple DIY tricks, these can be beneficial for your child. Not only helping them learn, but letting them go outside and learn to do something you love. A fun family time activity that can help an active child learn as they get their hands dirty.
Plant Kits
Plant kits are a wonderful way to introduce kids to gardening, planting and growing their own food in a fun learning environment that is controlled, and also provides them with the chance to learn about how plants grow, what plants need to grow healthy, and provide valuable STEM (Science, Technology, Engineering, and Mathematics) learning opportunities for kid in any age group.
Some quick and easy tips are if you are looking for something easy to do with your child, many stores sell dirt pods and seeds. An easy item you can purchase that your children can use. Or if you are not interested in pods then buying a gardening bed can be extremely useful. It is a contained space that you can plant almost anything. Or if you already want to buy full-grown plants then transferring into the bed is easy too. This allows your child to learn to be careful and learn more advanced techniques as a child.
But if you are interested in kits, then there are many options to choose from.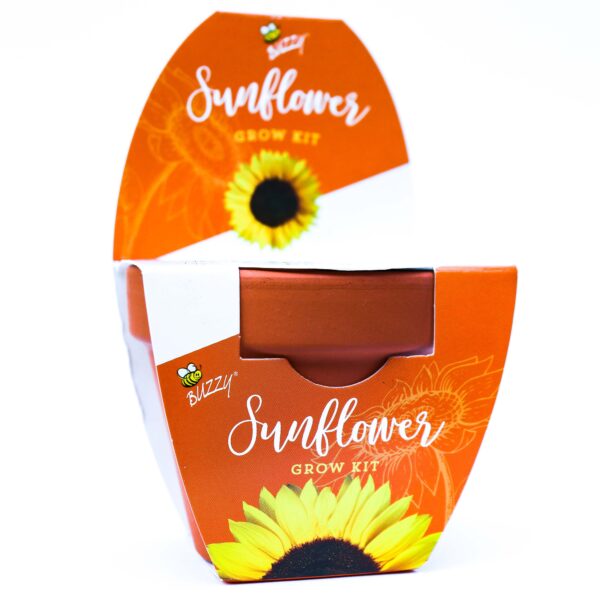 As the most flexible and cheapest option, many retail stores carry smaller pots filled with dehydrated soil pods and seeds. While these items may seem on the cheaper side, these smaller kits are perfect for younger children. They are small enough where even a younger child can play and learn. And they are a fantastic option since they are small they can be placed in any location and there are varieties of plants and pots to choose from. From planting beautiful flowers to decorating your pot before planting, any child will be happy to find a place to be creative as they learn.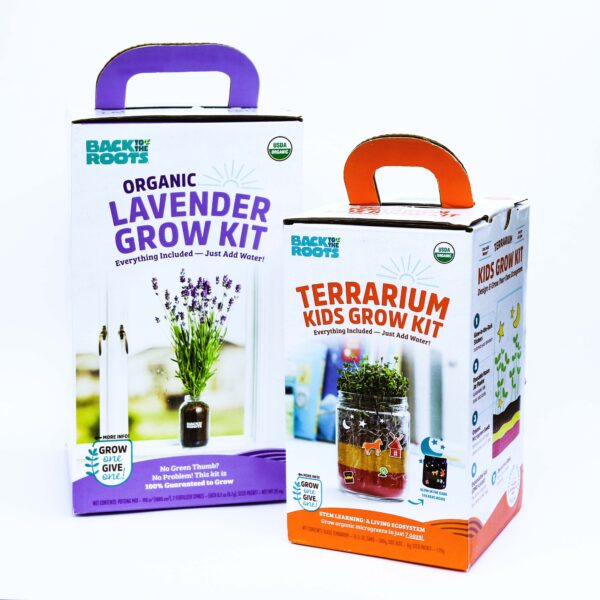 If you are looking for something a bit more advanced, then I suggest looking more into bigger kits. At the mid-price point, these kits also come with a variety, but they include a lot more steps. These kits are marketed for much "older children." While they are still fun for any age regardless, they still take a lot more time and patience. Kits like this can contain a variety of elements, from learning to grow your own flowers in a controlled environment to creating colorful terrariums. These kits are heavier and bulkier, but still a lot of fun.
If you are still interested in more advanced options then I suggest you look online. While most of these kits tend to sound similar there is actually quite a bit of difference.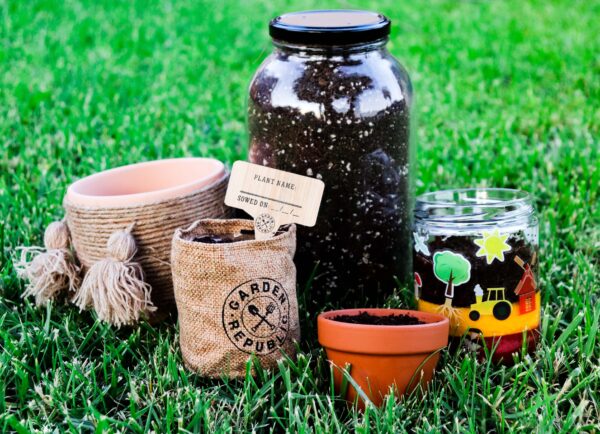 With the bigger kits, they are on the pricier side. The reason being is that these kits tend to contain steps that not only require patience but a longer waiting period. While the mentioned kits are either items you can create for fun or with short-lived plants, these kits require a lot more care. The reason being is that most of these kits were made to grow plants that will be either consumed or long-lasting. For example, many of these kits are kits where you can grow your own salad or tea. Or if you want a long-lasting plant then there are bonsai kits, a kit where you can grow your own tree that is known to require careful care.
While "growing your own salad" is a fun way to entice your children to be active and even eat their vegetables, there is a lot of care and patience. While it is recommended to be for older children, this is still a great item for anyone. And since this is an item that will need constant care, it is the perfect long-lasting project for a long summer.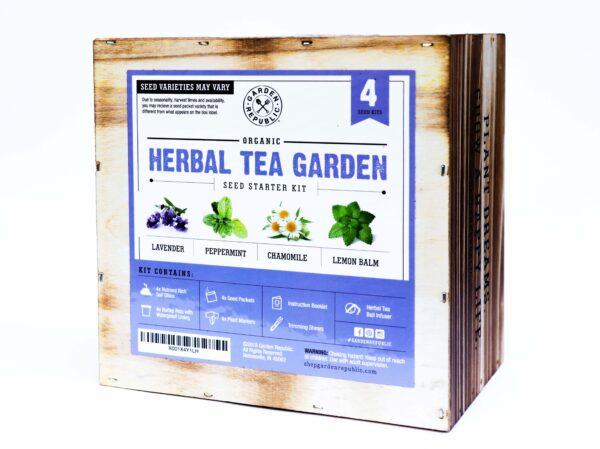 Gardening is a great way to pass the time, but it is also a great way to bond with your family and children. It will be fun to finger paint your own terracotta planter or even learn how to grow your own food in the comfort of your home and backyard. During this summer, these are just a few great ways to not only teach but experience and share your love of gardening with family.