While Maine's gubernatorial primaries won't produce many surprises with only one candidate running on each party's ticket, the trickle-up influences of the race on issues such as government-imposed COVID-19 mandates make it a heavily watched one, with some state progressives saying they're voting for the first time as Republicans.
An 11th-hour contender running as an independent is also expected to influence the race, with Maine having one of the largest blocks of independent voters in the United States.
Sam Hunkler, a retired family physician, told The Epoch Times he logged about 10,000 miles over the course of four months to garner the 4,000-plus signatures he needed to get on the ballot as an independent.
Hunkler filed his candidate paperwork on June 1, and under his campaign, StandWithSam2022, he's refusing to accept donations. He has vowed to cap campaign spending at $5,000. Though a transplant from Ohio, the married 65-year-old father of four is what Mainers call a Downeaster, living in Beals, Maine, which is about 80 miles from the Canadian border and abuts Jonesport, home to the state's fabled lobster boat races.
His target, Hunkler told The Epoch Times, is the 35 percent of Maine voters who are somewhere in the middle politically.
"I think I have a good shot, particularly in today's current climate," he said. "People are looking for alternatives to Republicans and Democrats. I got on the ballot without any party loyalty, and I think I can get elected that way, too."
Hunkler is hoping to follow in the footsteps of the six third-party candidates who have been elected governor, including Bill Walker, an independent who was elected in 2014 as the governor of Alaska, where with some irony, Hunkler had worked as a doctor for the 1,500-resident Metlakatla Indian Community that inhabits the state's Annette Island Reserve.
Hunkler, however, doesn't want to debate specific issues, with the exception of legislation that will better protect children against abuse and trafficking.
That leaves several forefront issues to the Republican and Democrat contenders to debate before the voters.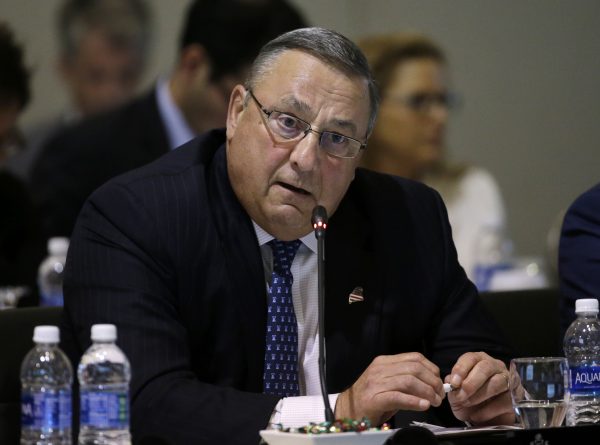 After losing her exemption from the COVID-19 vaccine for breastfeeding purposes under current Democratic Gov. Janet Mills's strict vaccine policy for health care workers, Lauren, a physical therapist who asked that only her first name be used, told The Epoch Times she knows who she's "definitely not voting for."
"I am very liberal in every way I voted," said the mother of two, who said she will be voting Republican for the first time in her life.
She has been told to either vaccinate or be terminated and is currently receiving no pay as a result of her refusal to get the vaccine.
"I am just angry that medical freedom has been taken away for me and for my kids. That alone is enough for me to not vote for Mills," she said.
Mills's decision to implement a COVID-19 vaccine mandate for health care workers without a religious exemption is the subject of a lawsuit that is pending before the U.S. Supreme Court.
Mill signed into law a bill removing all nonmedical exemptions for all vaccines, aligning with New York, which passed a similar law.
In dabbling in other national trends, the Mills administration has also been outwardly unfriendly toward homeschooling families. Just months after taking office, Mills broke a 32-year bipartisan tradition in Maine when she refused to issue a proclamation declaring Maine Home School Week.
Mills was also recently berated by parents for using federal dollars to promote transgenderism among Maine's kindergarteners along with her promotion of teaching critical race theory.
Republican contender Paul LePage says it's for all these reasons he wants his job back.
LePage, who served as Maine governor from 2011 to 2019, which encompassed a time when Mills was the Maine attorney general, vowed to repeal Mills's vaccine mandate on his "first day in office." He has also emphasized his call for a parental rights bill in Maine, which has resonated with parents outraged by sexualized curricula being taught in public schools.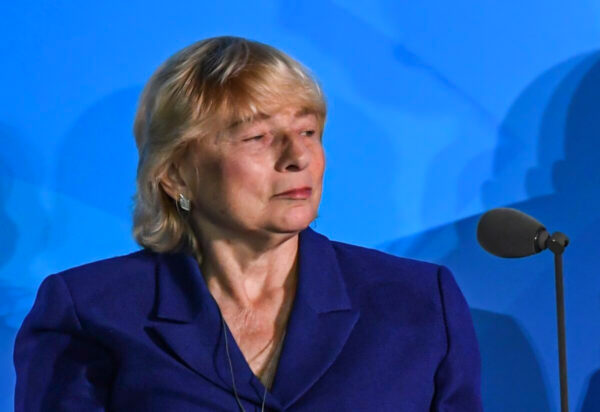 But LePage doesn't come without baggage, and Mills doesn't seek reelection without a league of support.
LePage cut Medicaid benefits for seniors and people with disabilities including children with special needs. He refused to attend Martin Luther King Day events and meet with representatives of the NAACP. He was also accused of misspending taxpayer dollars on lavish trips, including a $22,000 trip with a stay at Trump's luxury international hotel in Washington.
While Mills has been accused of government overreach, she has scored high marks with some of the state's conservative blue-collar community, including Maine lobstermen, when she said federal regulations to protect the endangered right whale were foolish and vowed to fight them.
In a video she released as part of her reelection bid, Mills featured a myriad of Maine residents who wrote letters in her support. "There's an army behind you, you just can't see us," one letter writer in the video reads.