Every day, it seems that another impressive-looking diet pops up on the internet, encouraging patrons to cut things out of their daily menus and focus on specific food categories in order to drop dozens of pounds.
While some of the fad diets are unsustainable in their entirety, though, other types of much more balanced diets are tough to keep up simply because most people crave culinary variety. That's been cited as one of the biggest struggles that weight watchers find when following the "boiled egg diet"—after a while, it becomes boring and they quit.
The boiled egg diet, though, sometimes gets taken too literally by hopeful dieters.
Why choose the boiled egg diet?
Eggs are one of the most highly recommended foods by doctors and nutrition experts because they pack such a powerful punch. Eggs contain both inexpensive and high-quality sources of protein, and they contain all kinds of important nutrients like zinc, copper, iron, and vitamin B12—which is a key component in the body's proper metabolic function. For people looking to burn fat and trim some pounds off the scale, that's crucial.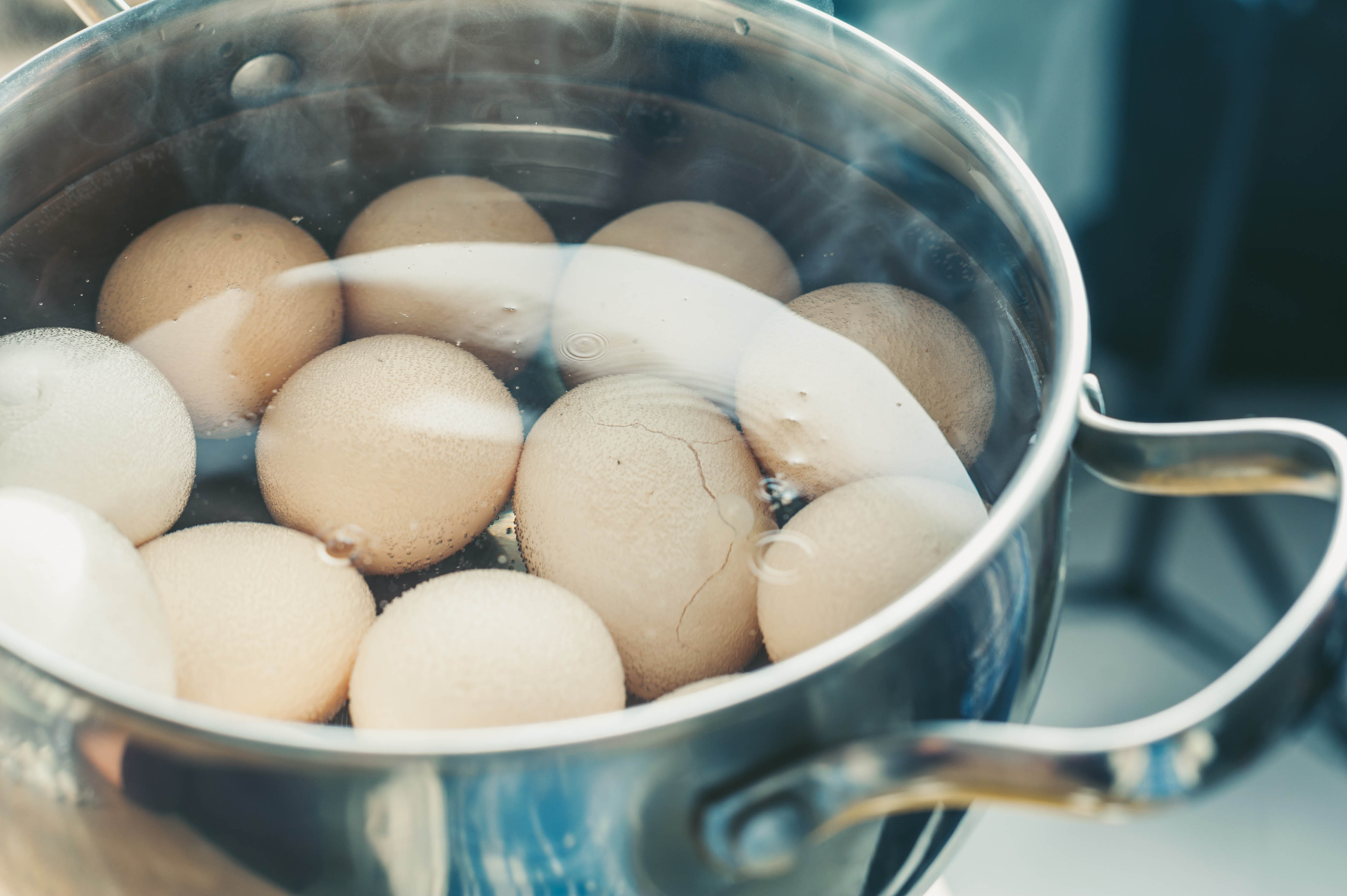 These elements make eggs the perfect staple to build a diet around. They provide a large chunk of the nutrients that a body needs to function properly and contain a lot of the elements that nutritionists advise including in a diet in order to shed weight—all without sacrificing protein and therefore losing muscle mass.
Pros and Cons
Unfortunately, people have trouble sticking with the idea of an "egg diet"—which requires eating egg-heavy diets for a stretch of time while cutting out sugary, caloric beverages like juice and soda and eliminating carb-heavy foods like pasta. Some try to do the "extreme" egg diet, where they only eat eggs and drink water for a week, and end up failing because of the monotony and difficulty of that kind of plan.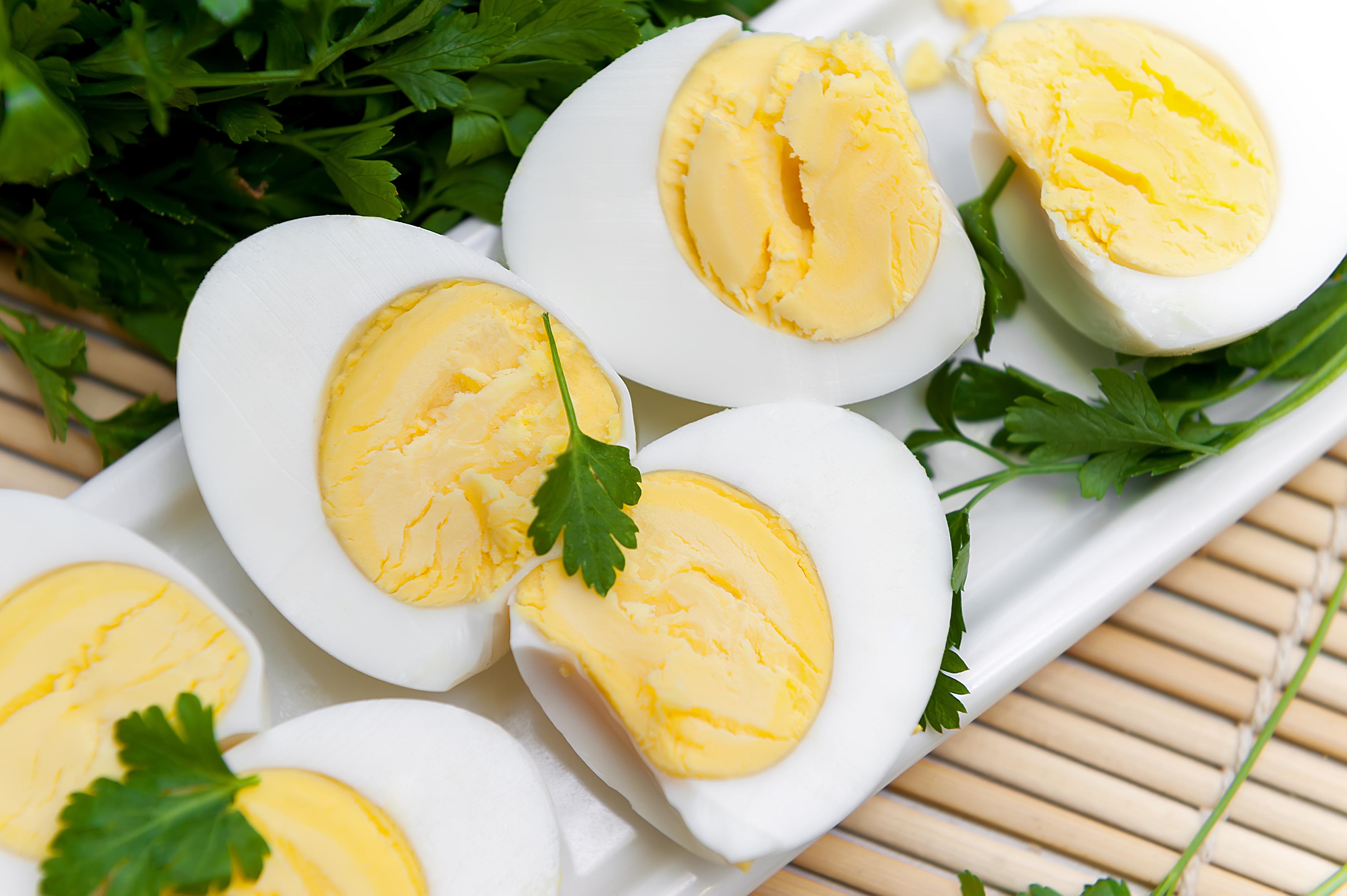 Luckily, nutritionists agree with dieters on just how beneficial an egg-heavy diet can be. So these are the three "boiled egg diets" that nutritionists may be likely to recommend—and that offer enough variety to keep you engaged long enough to notice the effects:
1. Eggs and Grapefruit Diet
According to Livestrong, one of the longest-running and most popular ways to follow an egg diet is to follow the "egg and grapefruit diet," which combines the concept of a low-calorie, low-carb, high-protein diet involving eggs with the weight loss benefits and flavor of adding grapefruit to your first meal of the day.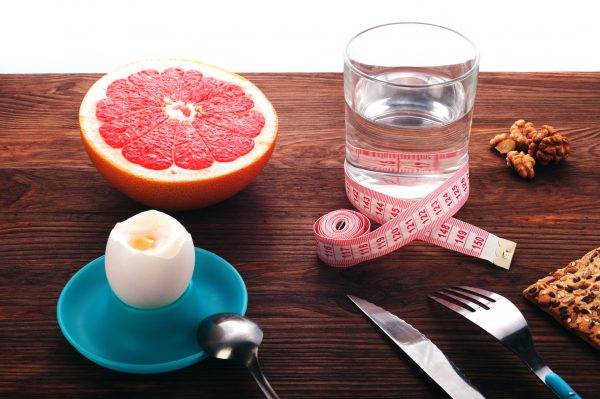 Like all other egg diets, you eliminate carb-heavy foods like pasta and rice, and you cut your beverage intake down to just water—so that means no coffee unless you're willing to modify the diet a bit, and definitely no cream and sugar.
What you add, though, is at least one protein source per meal—starting with two boiled eggs for breakfast over a 12-day span. For the other meals, grilled chicken is an easy option, although you can use fish as a substitute if you prefer.
With one of the meals, you add a serving of veggies like spinach, but with all three, you get in your flavor and sugar fix by eating half a grapefruit per meal. No snacking in between meals is allowed, so it's not a particularly fun diet if you're currently undergoing a high-calorie-burning exercise regimen as well—but if you're looking to cut some extra weight quickly, it's a reliable option.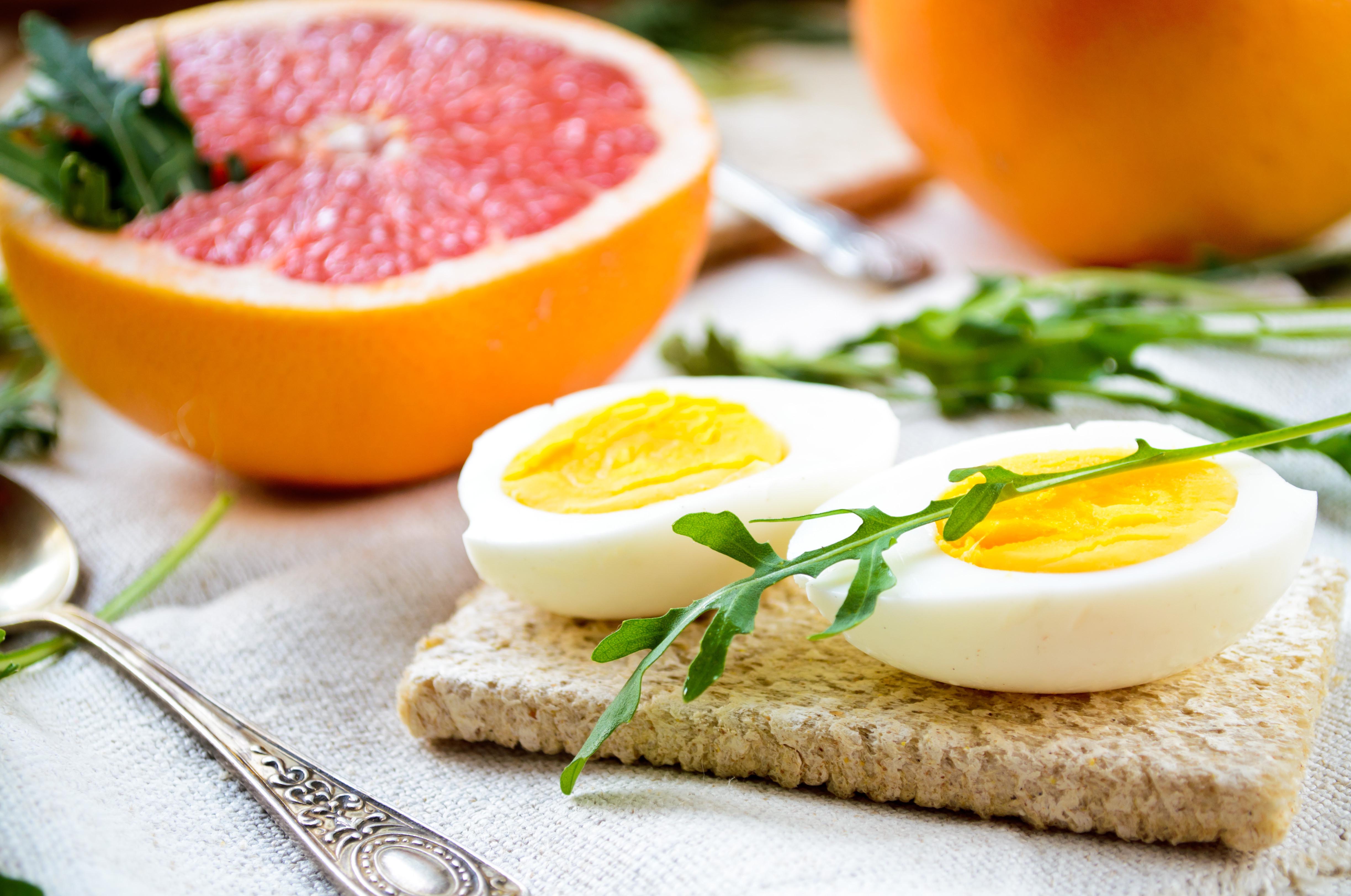 Doctors have warned that diets that limit caloric intake this heavily can cause long-term health problems, so you don't want to follow this kind of diet for very long. Slowly, you'll want to bring your caloric intake back up to where it belongs—which is no less than 1,200 calories for an adult woman and no less than 1,500 calories for an adult man—while adding in exercise once the 12 days are over. And if you have issues with high cholesterol or heart problems, you'll want to consult your doctor before ever starting a diet like this.
With the flavor that the grapefruit brings, though, you'll be more likely to stick with things than just eating eggs and drinking water for a week.
2. Modified Boiled Egg Diet
One of the biggest criticisms of going all in on the boiled egg diets is that the drop in calories is unsustainable over the long run, making it a short-term diet that only drops pounds over a small period of time and only works if you stop exercising in the process. This means that weight can quickly be put back on, and it doesn't work for athletes.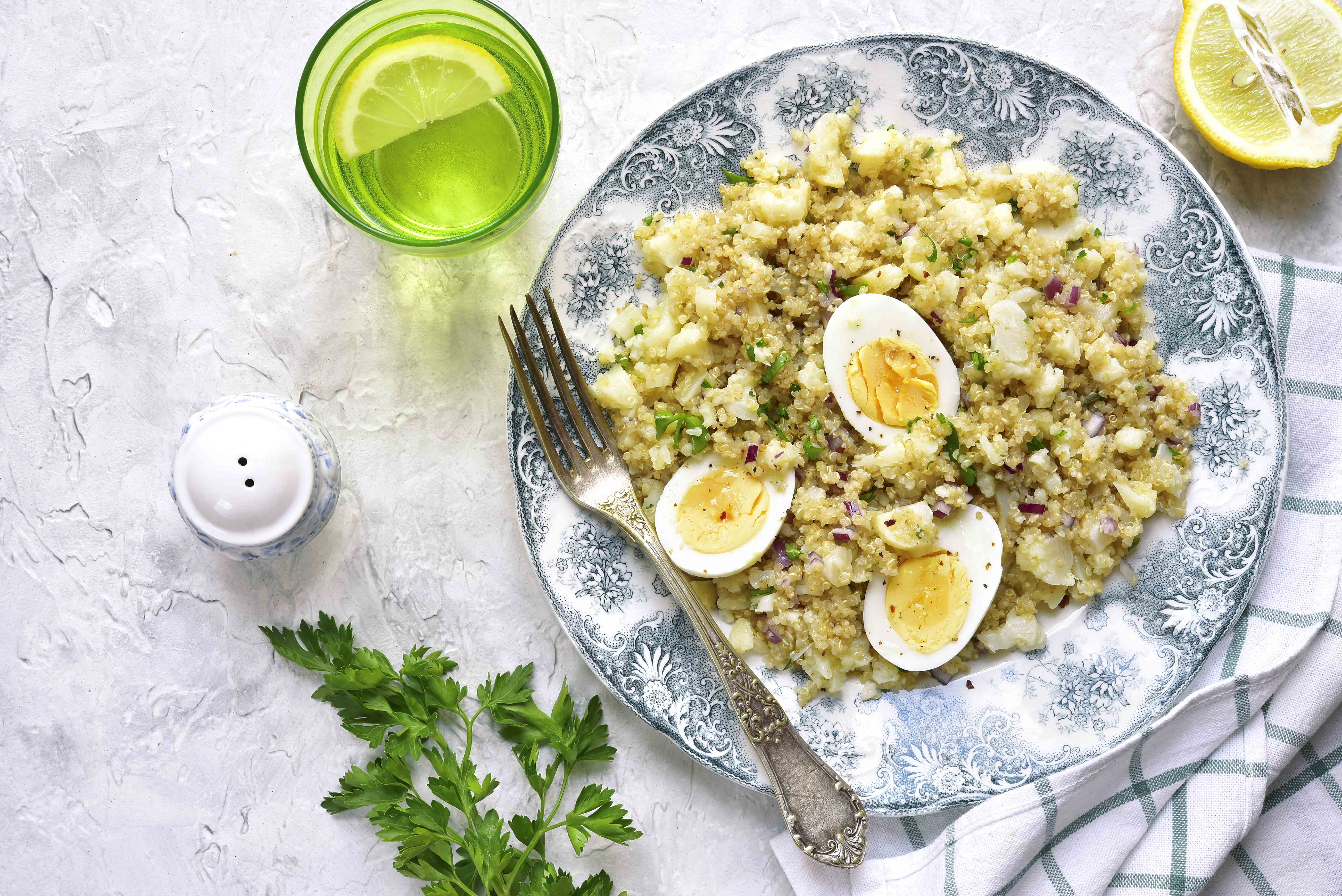 Psychologist and nutrition aficionado Meri Desik created a modified version of the diet, though, that provides a much more sustainable alternative to the egg diet that most people read about on fad websites—and that can both be eaten during periods of exercise and stretched over a longer period of time.
The main components of the traditional "boiled egg diet" are elimination—both of calories and carbs—and simplicity, cutting out sugars and providing a short but easy list of foods that are acceptable to eat.
For a modified boiled egg diet, Desik suggests that the dieter should break it up into modified stretches, gradually easing back into eating other foods after starting with a pure egg diet and using a multiple-week span to increase calorie count again without adding back in the wrong types of foods.
There are two modifications of the diet. It can be done by spending one week on the egg diet and two weeks simply eating healthy, repeating as necessary, or by doing a three-week process of slowly adding in whole grains, quinoa, or other complex carbs and a handful of starchy vegetables in stages.
Both are friendlier for fitness enthusiasts who are simply looking to cut some weight, and both are more sustainable when it comes to avoiding the "yo-yo effect" that can come with fad diets.
2. Keto Egg Diet
For a number of people, the idea of a ketogenic diet—which works by attempting to push the body into a state of "ketosis" and burn fats instead of carbs—is enticing. After all, it's fast, and many consider it to be highly effective.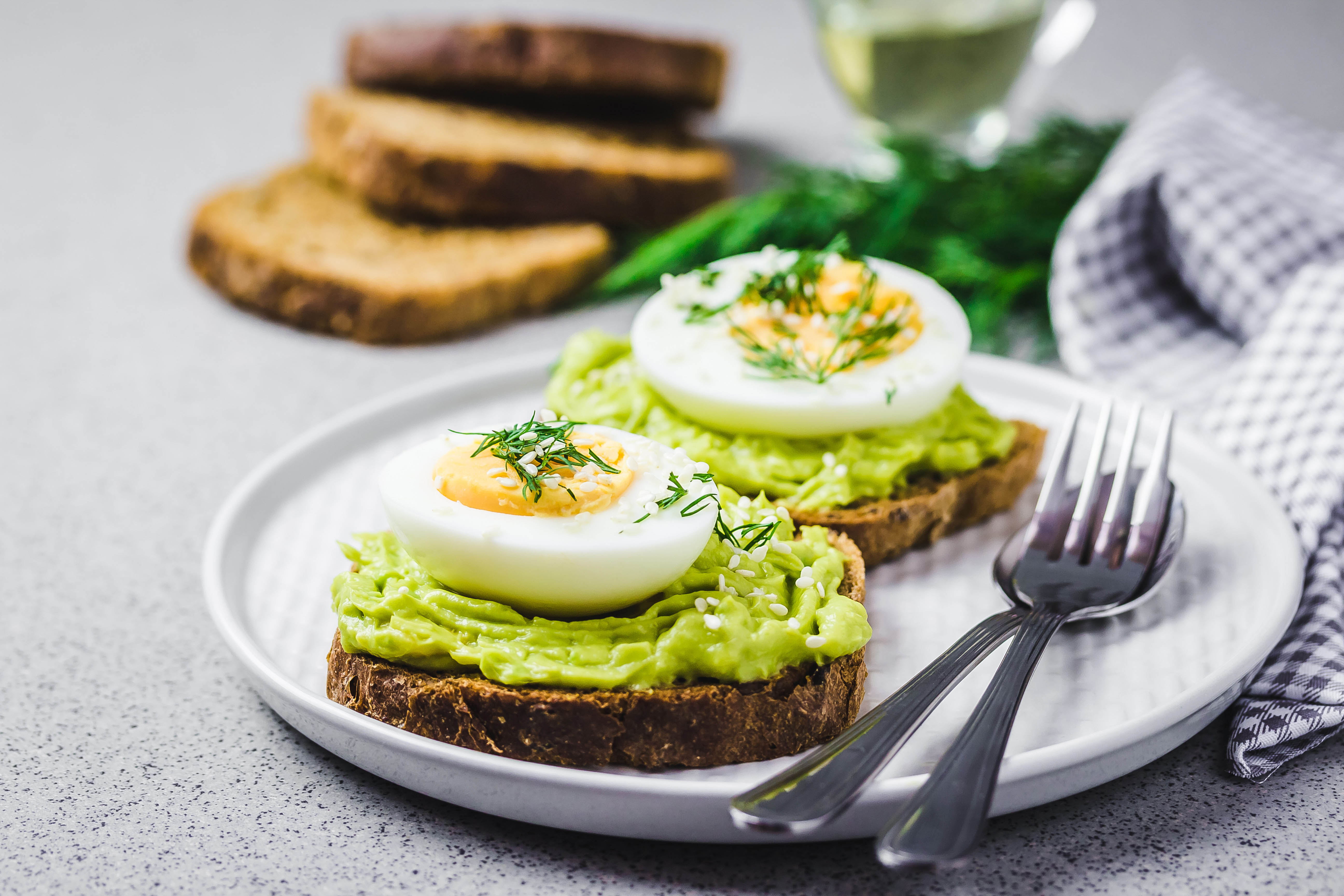 While the safety of a purely ketogenic diet remains up for debate, though, there's a way to follow the concept of a keto diet while also incorporating the egg diet. It's short-term, and for those looking to cut weight quickly (such as ahead of a wedding or other photo-heavy event), it can be something to consider.
Unlike the other egg diets, this one doesn't cut out all forms of dairy. After all, the ketogenic diet wants the body to burn fat, not carbs, and butters and cheeses are a great source of "healthy fats" to add to the body. And unlike the other egg diets, this one doesn't circulate around just three meals a day; the dieter is expected to eat every three to five hours, breaking things up into small meals or snacks to keep the body burning throughout the day.
Finally, this particular diet is incredibly short-term. It's considered an "egg fast" and lasts just three to five days before you go back to another modified diet. It serves to push the dieter over a weight loss plateau and shouldn't be spread out over a long period—but you wouldn't need to. So for people who are looking for an incredibly short-term weight loss diet, this one is a great option.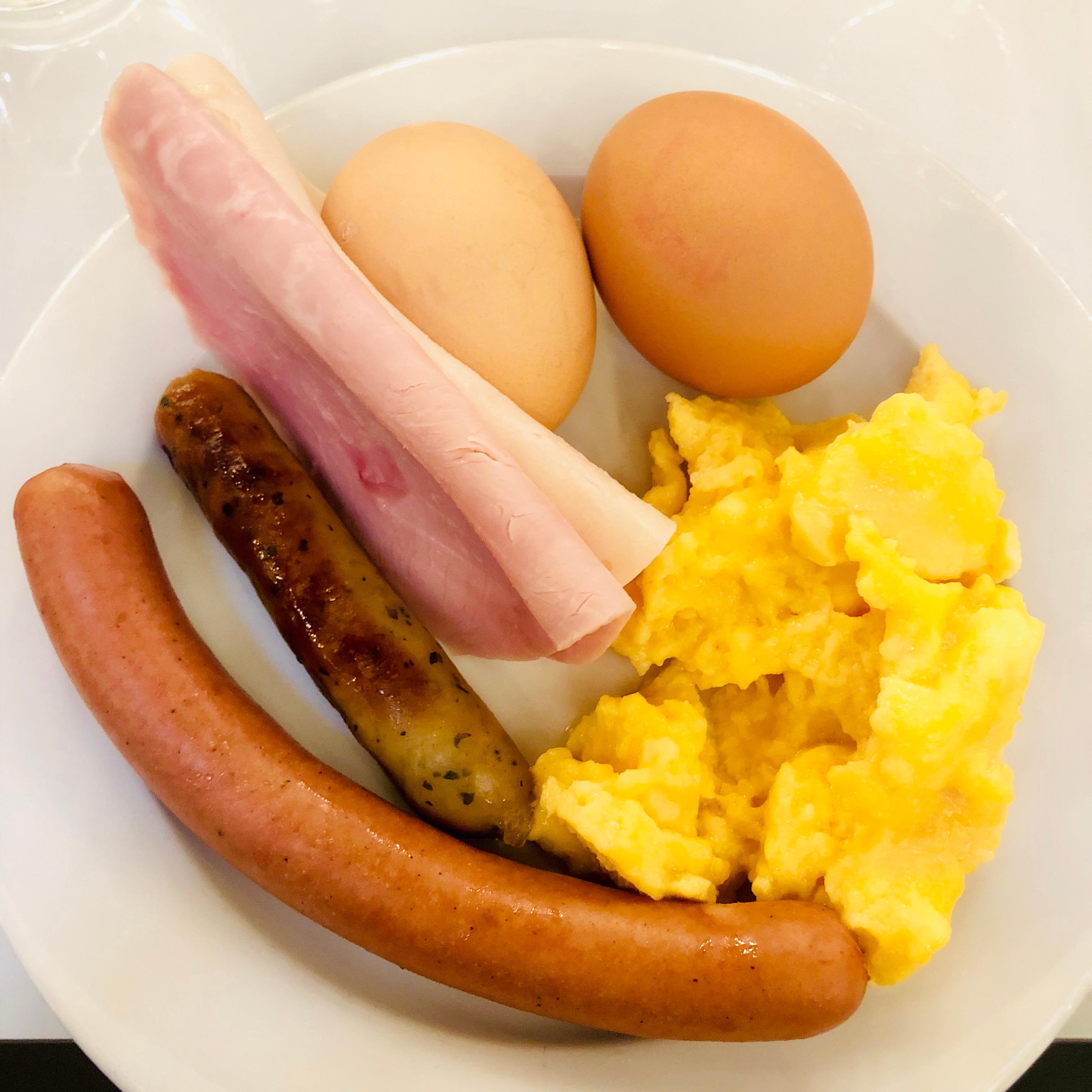 The dieter follows a handful of rules based on their own culinary preferences, but the premise is fairly simple. Each day, the dieter eats six eggs, 1 tablespoon of butter, 1 ounce (approx. 28 g) of cheese per egg, and very little else—all while eating every three to five hours and stopping three hours before bed. All of the planned meals should be eaten, even if the dieter doesn't feel hungry, and they should be sure to monitor their body as they go through the days of the fast in order to avoid any complications.
This one shouldn't be attempted by individuals with diabetes, cholesterol problems, or heart issues, but could be a useful three- or five-day fast for everyone else.
Disclaimer: This article is for informational purposes only and is not a substitute for professional medical advice.