"I wouldn't have dared ask God for all that he's given me," Loretta Lynn once famously said. "I couldn't have done it on my own. I thank God every day for what I have."
The country music icon certainly didn't have to go it alone for her early birthday celebrations on Monday, April 1, 2019 (her real birthday fell on April 14). In fact, famous friends all but filled the Bridgestone Arena in Nashville to bursting, and the party raised the roof.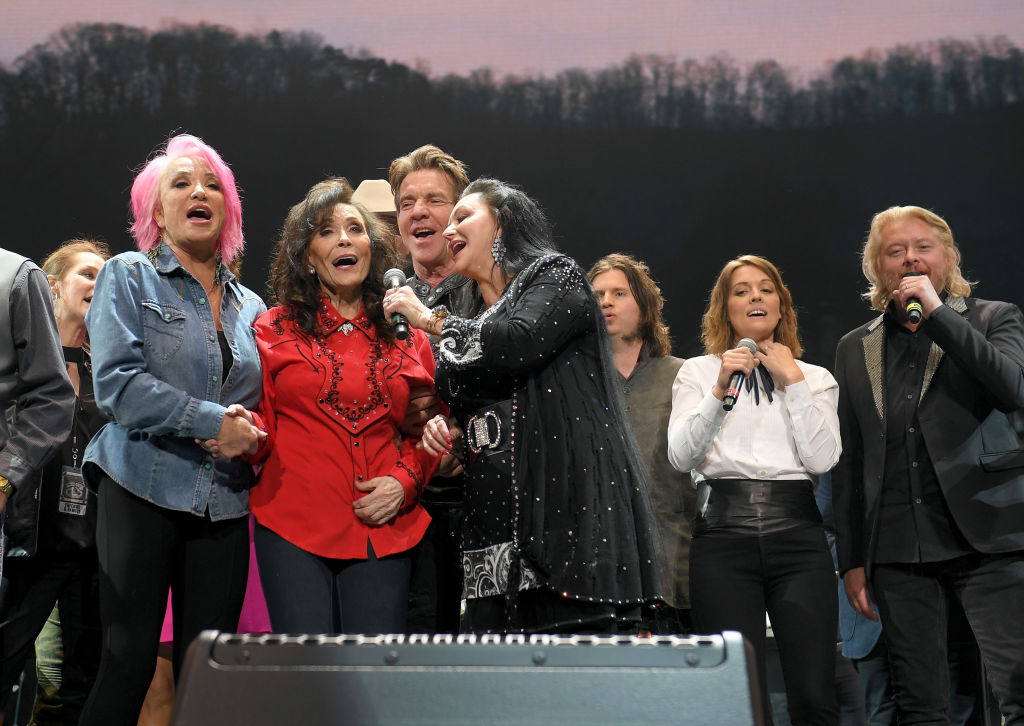 According to The Boot, Lynn was treated to a night full of surprises as country stars old and new graced the stage to share their versions of Lynn's greatest hits. Lynn sat to the side of the stage and enjoyed the show.
Lynn's beloved, late husband Oliver Vanetta "Doolittle" Lynn, better known as "Doo," or "Mooney," featured in a huge portion of the country singer's repertoire. Lynn posted a tribute to Doo, who died in 1996, on her own Twitter account in September of 2018: "This was the last song I ever wrote for Doo," she wrote. "I sang it to him when he was dying. 'Wouldn't it be fine if you could say you love me, just one time, with a sober mind? Wouldn't that be fine? Now, wouldn't that be fine?'"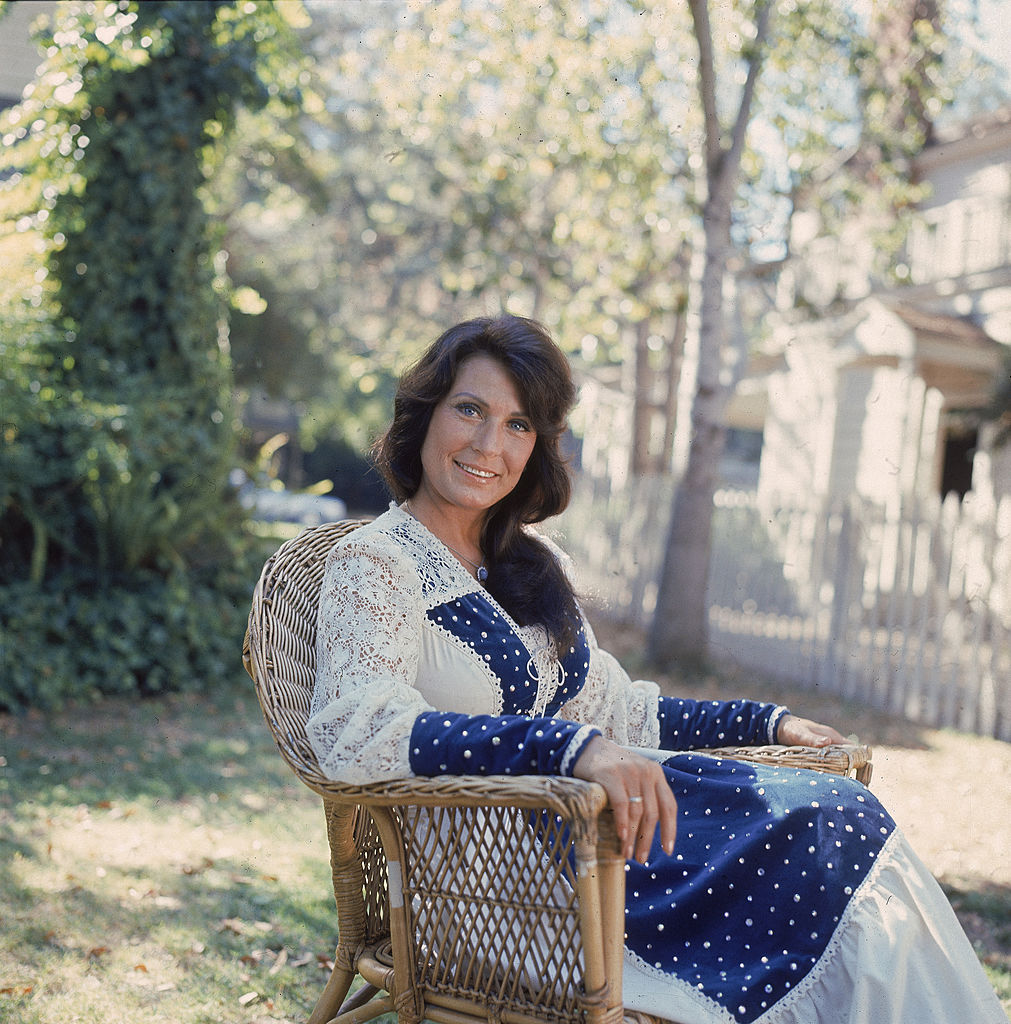 Doo was her one true love, and Lynn never remarried.
The Country Music Hall of Fame shared that Doo bought his wife a guitar after hearing her singing around the house so that she could play along. He later "helped her get engagements," they wrote, "by bragging that his wife could sing better than anyone (other than Kitty Wells)."
@LorettaLynn's singing around the house led to her husband Mooney to buy her a guitar so she could play as she sang. He later helped her get engagements by bragging that his wife could sing better than anyone, other than Kitty Wells. #MemberMonday pic.twitter.com/vicFhwT8TD

— Country Music HOF (@countrymusichof) April 9, 2018
The birthday concert took brief pause between performances to screen a video about Lynn and her late husband. Miranda Lambert took to the stage to thank Lynn for the sterling marital advice, with a wry smile: Lambert is newly wed herself.
The 87-year-old's almost-60-year career was amply appreciated as the night went on, including a nod to her numerous duets and gospel work. Lynn's sisters, Peggy Sue and Crystal Gayle, even shared some family stories and sang songs at the request of the audience.
A joyous round of "Happy Birthday" from the crowd was punctuated by Keith Urban jumping out of a huge, fake birthday cake to much laughter and applause.
Interview clips adorned the background in between performances, in which Lynn described the immense catharsis of songwriting. "If you write about what's happened," she said, "it don't hurt so bad. It don't bother you as much."
At the end of what had proved to be an extraordinary tribute to Lynn's career on her special day, the night's performers joined together on stage to sing "Coal Miner's Daughter." The bashful birthday girl initially refused the microphone, but it wasn't long before Lynn was cajoled into joining in.
She did so with gusto.
Wouldn't It Be Great – Out September 28

Before my stroke last year I had been working hard on a new album and was so excited about it. This new record means so much to me, but this last year I had to focus on my health and decided to hold up the release. It's been a tough year, but I'm feelin' good now and look forward to it comin' out. It was really important to me to be a part of it being released and I'm excited to celebrate it with all y'all. I hope you love it and I hope you'll help me tell everybody about it! Take a listen to the first song, "Wouldn't It Be Great?" and get ready for the album comin' on September 28! https://lorettalynn.lnk.to/WIBG_video

Posted by Loretta Lynn Official on Wednesday, August 22, 2018
The love that Lynn shares with her family, friends, and country music comrades was plain to see. The icon later claimed that the party extravaganza was her first-ever birthday bash on such a grand scale.
And what a spectacular party it was! Many happy returns, Loretta.