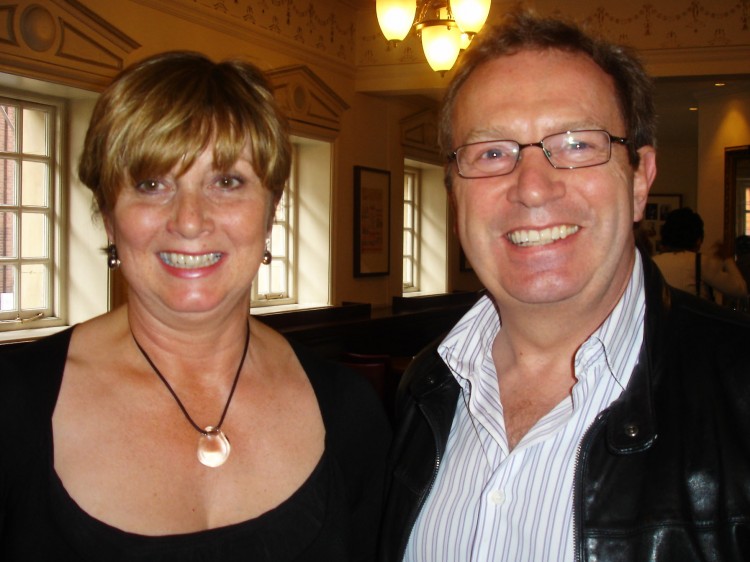 LONDON—Shen Yun Performing Arts held its fifth and final performance at the sold-out London Coliseum on Sunday, April 15.
Gary Bullard, chief executive officer of global IT and management consultancy company Logica, watched the performance with his wife, Elaine Sullivan, a career consultant.
"I loved the dance," Mr. Bullard said, noting how active and lively the performance was. "There's plenty to keep me interested."
Mr. Bullard has held senior executive positions at IBM and was president of BT Global Services until 2007. He has also founded Catquin, supporting senior female executives in furthering or diversifying their careers and has served as a non-executive director of Chloride Group from 2005 to 2010. He is currently a non-executive director and chairman of the remuneration committee of Rotork Plc, a FTSE industrial company.
The challenging tumbling techniques performed by the male dancers was a particular highlight for Mr. Bullard. According to Shen Yun's website, "Technical skill in classical Chinese dance refers to a series of highly difficult techniques, including jumping and leaping, turning, and flipping."
"I think its just wonderful," said Ms. Sullivan. "The colours are amazing and I love the stories as well."
New York-based Shen Yun Performing Arts bring to life 5,000 years of traditional Chinese culture through a mix of classical Chinese dance and music. Each performance contains about 20 different pieces including ethnic and folk dances and some based on stories from the Chinese classical literature and mythology.
"There's something for every age group as well—it's lovely to see this many children watching this kind of performance," Ms. Sullivan added.
On dance that particularly caught her attention was Lotus Leaves, where the dancers use circular fans to capture the beauty of a flowering lotus garden in summer, according to the Shen Yun programme.
"That was very spectacular, I really really enjoyed that," she said.
Reporting by Jinxing Li and Louis Makiello.
Shen Yun Performing Arts, based in New York, has three touring companies that perform simultaneously around the world, with a mission to revive traditional Chinese culture.
For more information visit ShenYunPerformingArts.org