FAIRFAX, Va.—Christine Alexandria is a life coach. On Jan. 20, she saw Shen Yun Performing Arts for the first time, and it took her by surprise.
"I was very amazed," she said. "In fact, I shared on social media during intermission. I'm in complete awe."
"The energy was extremely uplifting. I found myself getting a little teary-eyed in some spots and laughing at others and simply enjoying it," she said.
For Alexandria, the underlying message was "the connection back to the beginning, the basics, the divine, and going back to the simpler times, and connecting back with your heart and the beauty of it all."
She searched for the words to describe Shen Yun to someone who hasn't seen it before.
"A must-see," she said. "It's hard to describe. There's no comparison to it, and there's nothing that I've ever seen like it and I highly recommend it for everybody to see it."
'Visually Exciting'
Michael Hurrell, a sculptor and painter, and Colleen Milligan, were also at the performance.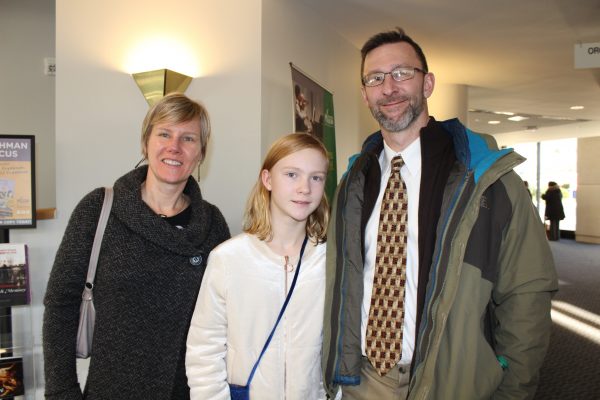 "It was visually exciting and colorful," Hurrell said, "and I especially liked the fabrics and the way they moved with the dancers."
He recalled the story "Fairies in the Clouds" which shows celestial maidens in their heavenly realm.
"The cloud fairies were really amazing and beautiful," he said.
Milligan said, "I was amazed by how well it was just synchronized with such elaborate moves and flowing costumes, to have everything flowing at the exact same time."
Hurrell commented on what he saw on stage from his perspective as an artist.
"I felt like the dancers were kind of like paintings, moving paintings, with the colors, tapestry, and some of the poses definitely relate to sculptural forms, so overall, stunning visual performance as well as a live performance," he said.
His daughter chimed in with what impressed her as well: Shen Yun's patented digital backdrop.
Designed specifically for Shen Yun, it blurs the lines between the dancers and the background, bringing the dancers, as well attention of the audience, into the scene. She said that she did not know how Shen Yun created a backdrop like that.
"But it was really cool how they would jump off the stage and appear in the background," she said.
With additional reporting by Lisa Fan, Sean Lin, and Carrie Gilkison.
The Epoch Times considers Shen Yun Performing Arts the most significant cultural event of our time and has covered audience reactions since the company's inception in 2006.