Library Union Contest Winners Treated to Dates with Famous Authors
September 20, 2011 5:47 pm Last Updated: September 21, 2011 11:52 pm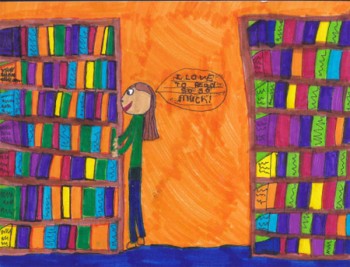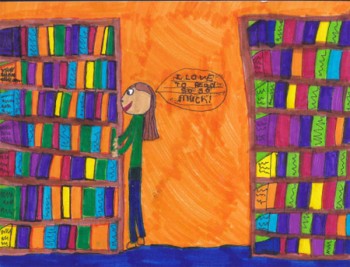 Forty-four winners were selected among the hundreds of participants submitting their work to the Why My Library Matters to Me contest to have lunch with a famous Toronto author.
The contest, sponsored by the Toronto Public Library Workers Union, asked Toronto residents to submit written or video essays to express why the library is important to them. It also included special categories for children under 12 who could submit their work in the form of a short essay or drawing.
Participating celebrity authors include, among others, New York Times bestselling author Joy Fielding, and award-winning novelist Margaret Atwood, who has been active in the campaign to prevent funding cuts to libraries.
In her winning video essay, Jovana Randjelovic, who emigrated from Serbia as a child, describes how the public library helped her learn language skills when she first came to Canada.
"I remember coming to school … the end of first grade, and not knowing anything. I felt so confused and so lost. But that summer, I went to my public library … and I spent the summer learning English," she says in her video.
"It's such a timeless, timeless thing, the sharing of knowledge."
Eighty-six-year-old Ralph Garber, one of the winners in the written essay category, recalls that he found his "love of reading" at his local library in Lachine when he was 8 years old.
"Searching for a title and getting the most help by the librarian accompanying me to the shelves made me feel quite grown up," he writes.
Being able to find material using the Internet and search engines is useful, he writes, but these technologies don't offer the same excitement of "self-discovery" he experiences in a library.
"Walking with my head bent sideways to read the titles on the shelves usually left me with a pain in the neck, but [also with] so many successes in finding books that may have been tangentially relevant but, oh so enriching."
Jessica Craig sent her winning entry in the form of a poem:

"My library is an escape
from too much talking,
too much repetitive music in shopping malls,
too much overbearing advertising.
My library is my third space.
It frees me from my obligations, if only just for an hour," read a few verses from her poem.

Maureen O'Reilly, president of the Toronto Public Library Workers Union, says that all the entries had one theme in common: The library made a Torontonian's life better, whether it was by offering refuge from the stress of everyday life, or providing a newcomer to Canada an opportunity to improve their English, or giving a child who is getting a library card for the first time a milestone to cherish.
"The library has become a symbol of what is good and positive in Toronto," O'Reilly says.
O'Reilly noted that when the judges were reviewing the entries, they were surprised to learn how much today's youth cared about the library, contrary to the popular belief that the younger generation is caught up in modern technology and not interested in traditional books.
"Young people come to the library for traditional reading, which is so important for people to enrich their lives and discover the joy of reading, which lasts a lifetime."
The contest was launched in late August as an initiative to oppose the proposed funding cuts to the Toronto Public Library.