MEXICO CITY—Thousands of U.S.-bound Central American migrants resumed their northern journey on Jan. 31. Mexico City officials said they are a part of a growing group of would-be asylum-seekers.
Around 2,400 migrants left a city shelter to begin the journey from the Mexican capital in the early morning hours on Jan. 31. It is the latest caravan heading to the U.S.-Mexican border.
Since last October, thousands of mostly Central American migrants have sought to cross into the United States, many traveling in caravans.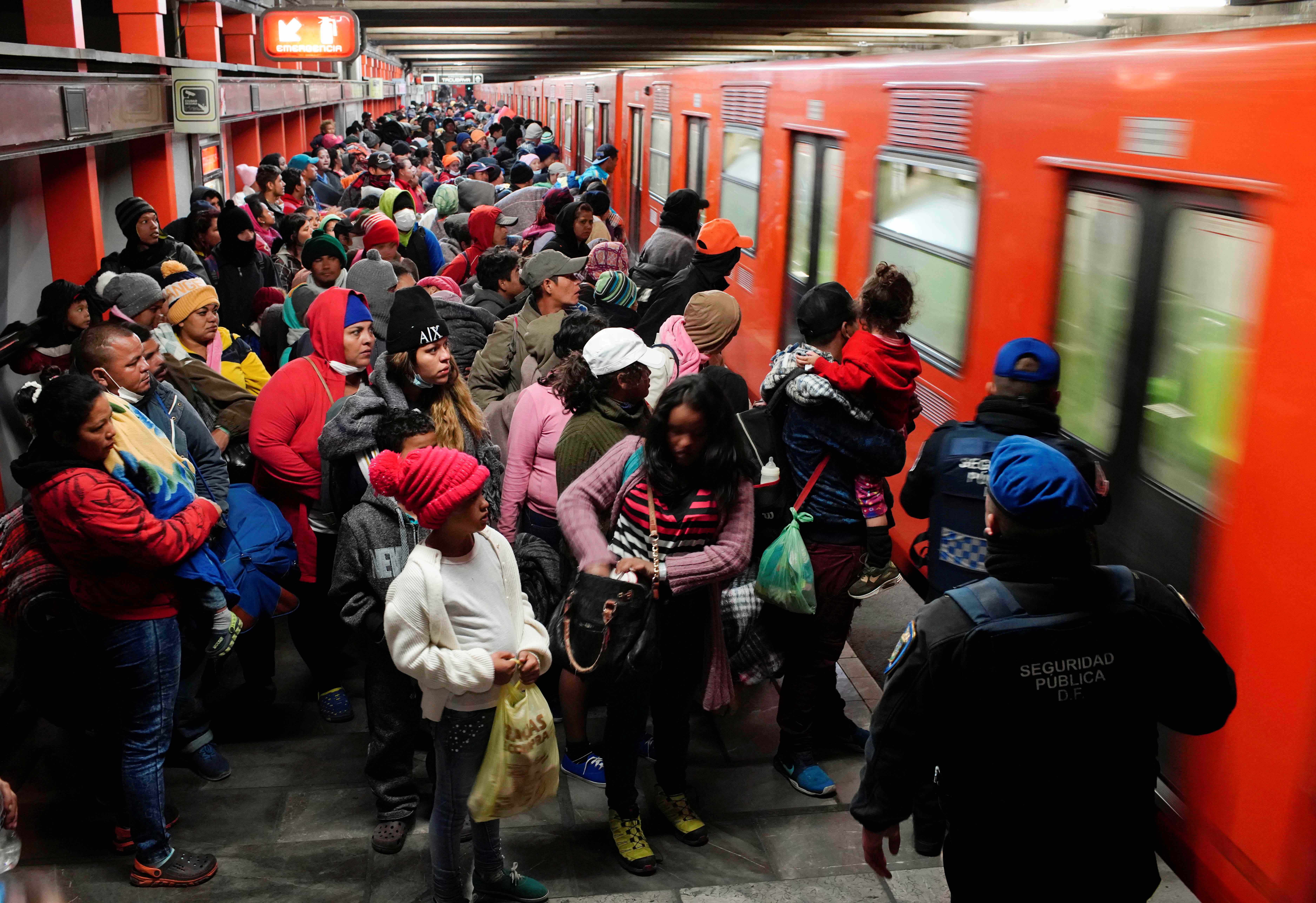 Migrants were carefully studying their options, hoping to improve their chances of crossing the border and being able to stay.
"I'm not thinking of going to (Mexican border city) Tijuana, but I will make it to Monterrey," said fellow Honduran Oscar Lopez, referring to the northern city, which he thinks may offer easier access to cross the border.
Lopez, 33, was traveling with his wife and two children.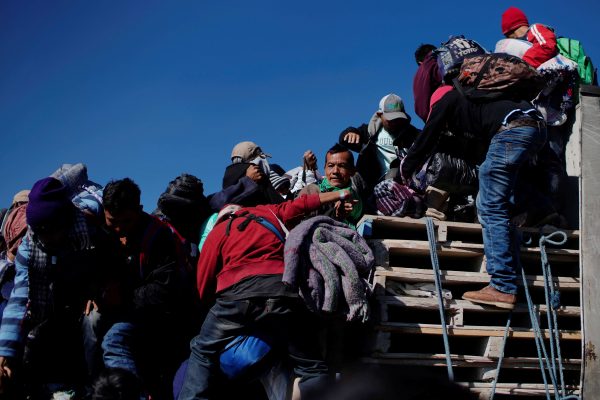 On Jan. 29, the United States government sent the first Central American asylum-seeker back to Mexico through the Tijuana border crossing, part of the new immigration policy pursued by the Trump administration.
The migrant-heavy border city was not happy about it.
The Mexican federal government, however, has reluctantly agreed to the policy.

Under the policy, called the Migrant Protection Protocol (MPP), many asylum-seekers entering the southwestern border may be returned to Mexico while they wait for their immigration hearings in the United States. So far MPP only applies to the San Ysidro Border Crossing between San Diego and Tijuana.
Mexican Foreign Ministry spokesman Roberto Velasco criticized the United States for the new program but said Mexico will strive to uphold international law in their actions.
"The government of Mexico does not agree with the unilateral measure implemented by the government of the United States. Notwithstanding and in congruence with our new migratory policy, we reiterate our commitment to migrants and human rights," he said.
El vocero de la @SRE_mx, @r_velascoa, dio a conocer el posicionamiento del Gobierno de México ante el inicio de la implementación de la sección 235(b)(2)(c) de la Ley de Inmigración y Nacionalidad de EE.UU. @GobiernoMX #DiplomaciaMx #MéxicoGlobal pic.twitter.com/PBENk4Km0x

— SRE México (@SRE_mx) January 25, 2019
Department of Homeland Security Secretary Kirstjen Nielsen first announced the program in December, then-called the Remain in Mexico policy. Last week rumors circulated that it would begin immediately. The start of the program coincided with Nielsen's visit to the San Ysidro Port of Entry to conduct an operational tour on Jan. 28. One asylum seeker from Honduras was returned to Tijuana that morning.
"The MPP will enable DHS to take a huge step forward in bringing order to chaotic migration flows, restoring the rule of law and the integrity of the United States immigration system, and allowing DHS to focus resources on providing relief to individuals fleeing persecution while at the same time holding those accountable who make false asylum claims," Nielsen said in a statement.
It does not apply to unaccompanied minors. The program's launch comes as a second caravan of thousands of Central Americans makes its way north, with many planning to reach the U.S. border to seek asylum. Last year, a large caravan brought more than 6,000 migrants to Tijuana, bogging down the city's resources and causing protests.
NTD reporter Kimberly Hayek contributed to this report.