A spokesperson for Kyle Rittenhouse, the teen on trial for shooting three people during protests and riots in Wisconsin last year, said that media coverage of the case and trial has been "purely abhorrent."
During an interview on Fox News this week, spokesman David Hancock said that media coverage of the Rittenhouse case has been inaccurate.
"The media has been absolutely irresponsible and purely abhorrent with this entire situation. They are parroting the same false information time after time," he remarked during the interview with the "Ingraham Angle" on Wednesday.
He continued: "They even do it to this day. No, he didn't cross state lines with a weapon. That was known last year. Apparently, the media doesn't care for accurate information. It's appalling. It's almost as if they don't want to know the facts. Then they will have to stay the truth."
Rittenhouse's spokesman also made reference to a tweet sent by then-presidential candidate Joe Biden claiming the suspect is a white supremacist.
"Don't forget the candidate for the U.S. president himself last year prior to the election called Kyle Rittenhouse a White supremacist," he told Fox News. "Joe Biden called him a White supremacist; that is appalling. I can't even gauge how wrong that is."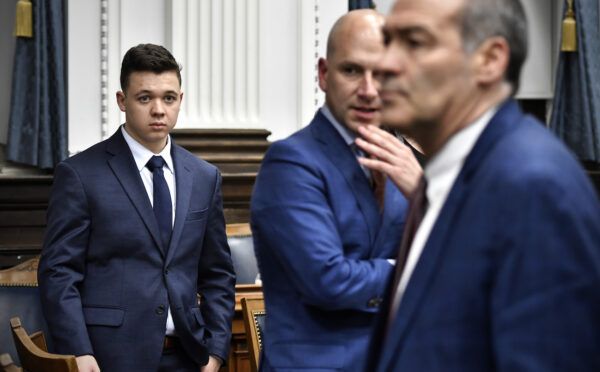 Rittenhouse, 18, faces two counts of homicide for shooting Joseph Rosenbaum, 36, and Anthony Huber, 26, with a rifle during unrest in Kenosha in August 2020. He also shot Gaige Grosskreutz, who testified earlier in the week, in the arm.
On Wednesday, Rittenhouse took the stand, waiving his Fifth Amendment rights before telling the jury that he "didn't do anything wrong" and "defended [him]self." He continued to say that "I did what I had to do to stop the person who was attacking me."
Other than the homicide charges, Rittenhouse was charged with possessing a weapon by a person under 18, as well as multiple counts of reckless endangerment.
Later in the trial on Wednesday, assistant district attorney Thomas Binger cross-examined Rittenhouse and repeatedly asked him he intended to kill anyone.
"I didn't intend to kill them. I intended to stop the people who were attacking me," Rittenhouse said. "I did what I had to do to stop the person who was attacking me."
Binger asked Rittenhouse why he even needed to be armed if his goal was to render first aid.
"I brought the gun for my protection," Rittenhouse said in response. "I didn't think I would have to use the gun and end up defending myself."
Day nine of Rittenhouse's trial is scheduled for all day on Thursday.