Actor Kevin Spacey was ordered to pay more than $30 million to TV studio Media Rights Capital (MRC), the studio behind Netflix's "House of Cards" after breaching his contract by violating the company's sexual harassment policy, according to a court filing revealed Monday.
The arbitration award came to light when MRC filed a petition in Los Angeles Superior Court, which was obtained by Variety, seeking to confirm the awarded sum.
MRC severed ties with Spacey, 62, in 2017, following dozens of allegations that Spacey, whose real name is Kevin Fowler, had been "systematically preying upon, sexually harassing, and groping young men that he had worked with throughout his career on film, television, and theater projects," according to the petition.
Spacey has denied all the allegations of sexual misconduct.
As per Monday's filing, the arbitrator found that Spacey's "egregious breaches of contract proximately caused and rendered him (and his affiliated entities) liable for the tens of millions of dollars in losses MRC suffered when it had no choice, upon the revelations of Spacey's pattern of harassment, to halt the production of Season 6 of the Show, to rewrite the entire season to omit Spacey's character, and to shorten Season 6 from 13 to 8 episodes to meet delivery deadlines."
Spacey and his production companies, M. Profitt Productions, Inc. and Trigger Street Productions, Inc., were ordered to pay $29.5 million in damages, $1.2 million in attorneys' fees, and $235,000 in additional costs.
MRC and Knight Takes King, a production company, filed a demand for arbitration on Jan. 30, 2019. MRC sought to recover costs for the losses it had suffered as a result of the breaches of contract by Spacey relating to his conduct in connection with "House of Cards" crew members.
Spacey denied the claims and filed a counterclaim on Feb. 13, 2019, accusing the production company of having no basis to terminate his contract and of breaching its obligations to continue paying Spacey under its "pay or play" agreement.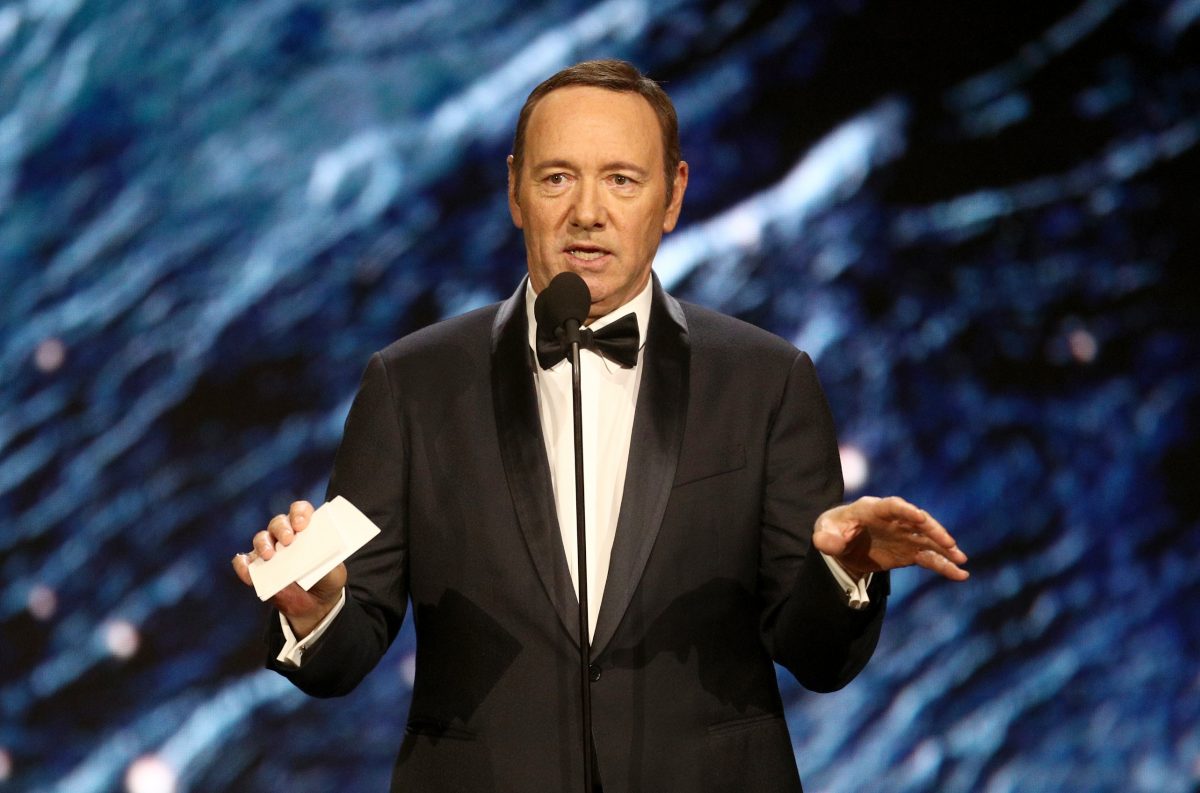 The actor sought an award of "millions of dollars in fixed and contingent compensation supposedly owed to him under the Agreements," according to the filing.
An arbitrator was then selected for the case and attorneys from both parties took depositions from more 20 people over the course of several months.
The arbitration hearing then commenced on Feb. 3, 2020 and included eight days of live testimony and an additional 20 hours of videotaped deposition testimony from out-of-town witnesses.
In July 2020, the arbitrator issued an interim 46-page ruling, which remains confidential, finding in MRC's favor and against Spacey on all breach-of-contract claims. The final award in MRC's favor and against Spacey was issued in October 2020.
"The Arbitrator's 46-page, single-spaced award carefully analyzed the extensive evidence in the record, focusing on the sworn testimony of several crew members from House of Cards," the filing reads. "With one exception, the Arbitrator found the third party witnesses to be credible, and found the allegations against Spacey to be true."
"The Award finds that Spacey's conduct at issue in connection with the testifying crew members was in breach of both of the Acting and Executive Producing Agreements; that the breaches were material and constituted a default under the Agreements so as to excuse MRC's further performance; that Spacey's breaches proximately caused and rendered him liable for MRC's losses in the amount of $29,527,586; and that Spacey's cross-claims for breach of contract failed because MRC's further performance was excused," the filing states.
The Epoch Times has contacted MRC and Spacey's lawyers for comment.
Spacey was filming the sixth and final season of "House of Cards" in 2017 when actor Anthony Rapp accused him of trying to molest him when he was 14 years old in 1986. Spacey later apologized for that incident.
Rapp subsequently sued the actor in federal court last year, according to court documents obtained by Variety. That case is still pending.
Multiple other alleged victims have also filed lawsuits against the Hollywood star, although some of them, including a criminal case in Massachusetts in which an 18-year-old man who accused the actor of groping him at a bar in 2016 declined to testify, have since been dropped.
A Los Angeles sexual assault case was dropped in 2019 after the accuser died suddenly.