Former White House counselor Kellyanne Conway wrote Friday that it's foolish to write off former President Donald Trump's 2024 chances amid investigations and other legal troubles as well as the rise of other Republicans.
"Shrugging off Mr. Trump's 2024 candidacy or writing his political obituary is a fool's errand—he endures persecution and eludes prosecution like no other public figure. That could change, of course, though that cat has nine lives," Conway, a Fox News contributor, wrote in an opinion article published by The New York Times.
Conway noted that while Trump has advantages over his GOP peers, he also has significant "political baggage."
A former 2016 campaign adviser to Trump, Conway was likely making reference to investigations into Trump's handling of records at his Mar-a-Lago resort, the Jan. 6, 2021, Capitol breach, and a New York case against the Trump Organization. Trump has maintained that such probes are politically motivated.
"At the same time, it would also be foolish to assume that Mr. Trump's path to another presidency would be smooth and secure," she added. "This is not 2016, when he and his team had the hunger, swagger and scrappiness of an insurgent's campaign and the 'history be damned' happy warrior resolve of an underestimated, understaffed, underresourced effort. It's tough to be new twice."
Elaborating, Conway wrote that Trump would have to potentially change his strategy for the 2024 election cycle. In 2016, Trump—a political newcomer—often eschewed traditional presidential campaign strategies and used his outsider status to gain a populist following to defeat Democrat rival Hillary Clinton.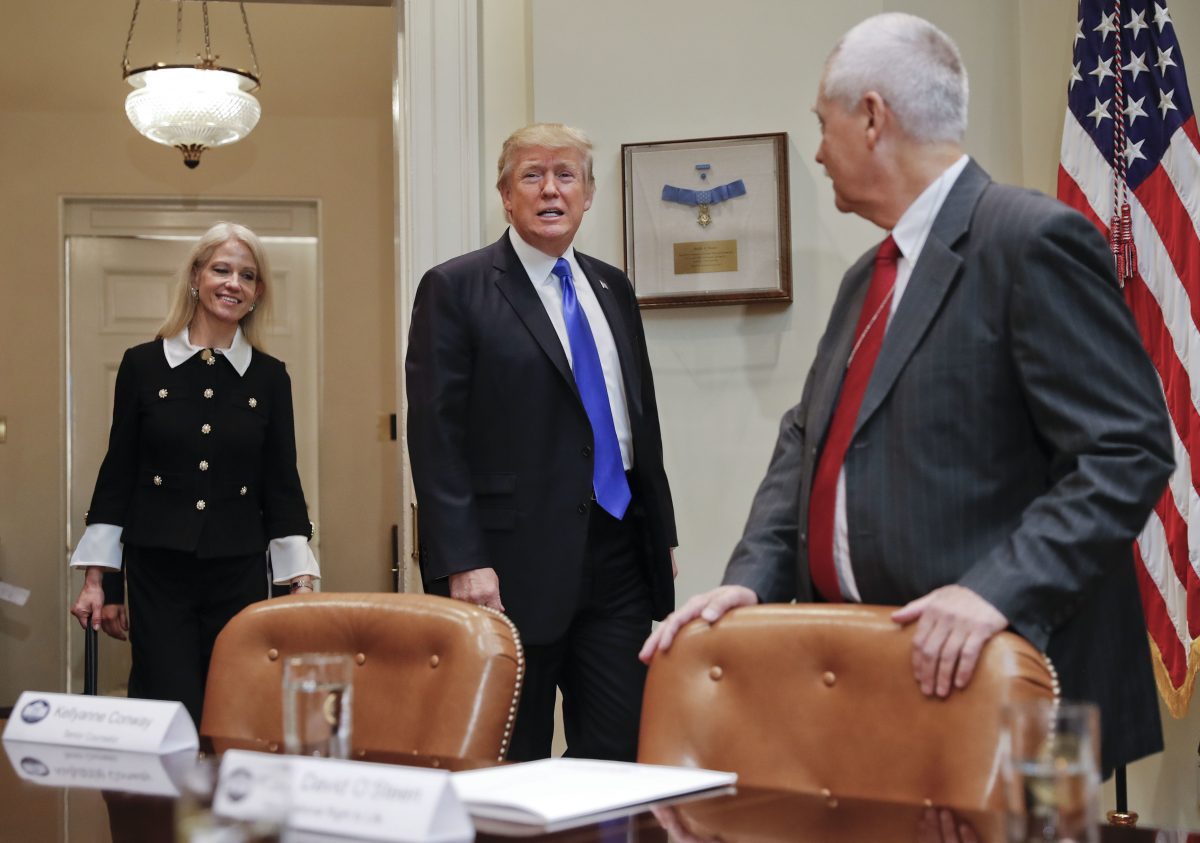 "For Mr. Trump to succeed, it means fewer insults and more insights; a campaign that centers on the future, not the past, and that channels the people's grievances and not his own; and a reclamation of the forgotten Americans, who ushered him into the White House the first time and who are suffering economically under Mr. Biden," she argued.
Trump's presidential campaign is sure to be initially more difficult than his 2020 bid because he will have to face a slate of GOP opponents, according to Conway. The former president became the first Republican to announce a presidential bid on Nov. 15, and no other Republicans have declared their candidacies yet.
Many consider Republican Florida Gov. Ron DeSantis to be Trump's top primary challenge, although the governor has not indicated whether he will seek the presidency in 2024. Some recent opinion polls have shown DeSantis ahead of Trump, but many show that Trump appears to remain the most popular Republican.
Other possible candidates include former Vice President Mike Pence, former Secretary of State Mike Pompeo, and U.S. Ambassador to the United Nations Nikki Haley. Several current and former Republican governors like Arkansas' Asa Hutchinson and former Maryland Gov. Larry Hogan have said they may run.
Conway also warned that Trump's 2024 campaign would prove more difficult than 2020 because he will no longer be alone on the debate stage—teasing that future announcements may not be far off.
Trump, Conway wrote, could obtain more support by targeting the current administration's handling of crime, immigration, and the economy. He could also tout past accomplishments in how he dealt with the economy, national security, and other sectors while president.
"It is true that limiting the name-calling frees up time and space for persuasion and solutions," she stated. "Still, it may not be possible to have one without the other."
Conway served as Trump's campaign manager in 2016, later becoming his top counselor when he was president from 2017 to 2020. Conway is not working on Trump's current campaign.
Trump has not publicly responded to Conway's opinion piece.