Arizona Republican candidate Kari Lake said on Nov. 17 that she's still fighting in the state governor's race, in her first major update since Democrat Katie Hobbs declared victory.
"I wanted to reach out to you to let you know that I am still in this fight with you," Lake, a former television anchor, said in a video statement.
Lake said concerns raised by her campaign about Hobbs, the Arizona secretary of state, overseeing the election and electronic voting equipment turned out to be legitimate. As an example, she pointed to how tabulators across Maricopa County weren't working properly on Election Day.
Lake said that she spoke with voters who had to wait in line for hours, including a man who went to three different polling sites before he was able to finally cast his ballot.
"Our election officials failed us miserably. What happened to Arizonans on Election Day is unforgivable. Tens of thousands of Maricopa County voters were disenfranchised," Lake said. As secretary of state, Hobbs is the state's top election official.
"Now I'm busy here collecting evidence and data. Rest assured I have assembled the best and brightest legal team. And we are exploring every avenue to correct the many wrongs that have been done this past week. I'm doing everything in my power to right these wrongs. My resolve to fight for you is higher than ever."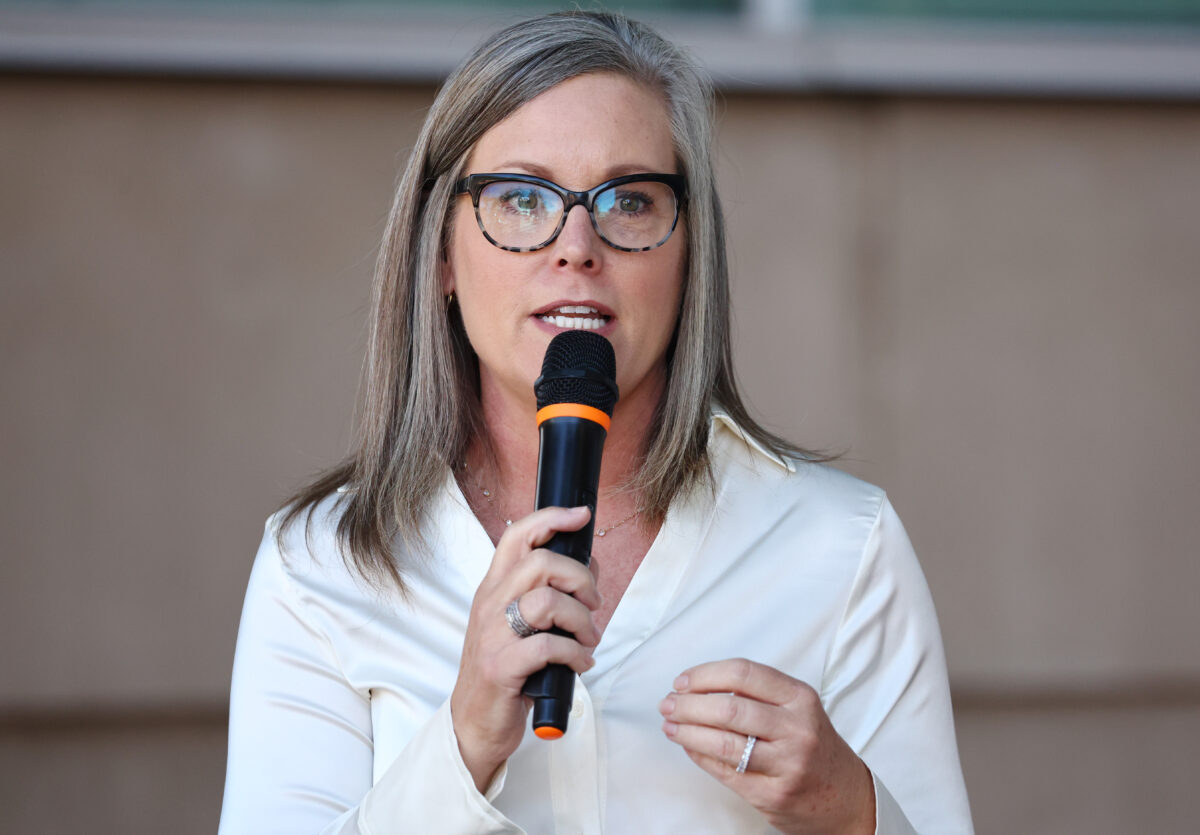 Hobbs declared victory on Nov. 14, after outlets including The Associated Press called the race for her.
The only statement Lake issued was a terse, one-liner on Twitter that said, "Arizonans know [expletive] when they see it."
Since then, updated vote counts have seen Lake cut into the lead Hobbs still holds.
The current margin between the two candidates is 0.6 percent. If it ultimately ends up at 0.5 percent or less, an automatic recount will trigger. Thousands of votes still need to be counted, including more than 16,800 in Maricopa County.
Hobbs's campaign didn't immediately respond to a request for comment regarding Lake's new video.
"I am honored to stand before you as Gov.-elect Katie Hobbs," she said at what her campaign called a victory rally on Nov. 15.
Lake and Hobbs are vying to succeed Gov. Doug Ducey, a Republican who has been in office for two terms. State law prohibited him from running for reelection.