Former FBI director James Comey could face charges for giving false testimony and for leaking government documents to the press—that is, if the Justice Department decides to press charges. White House Press Secretary Sarah Sanders recently said the department should look at the possibility of prosecution.
"I think there is no secret Comey, by his own self-admission, leaked privileged government information," Sanders said during a Sept. 12 White House press briefing, responding to questions on whether it was a bad idea for President Donald Trump to fire Comey.
"Weeks before President Trump fired him, Comey testified that an FBI agent engaged in the same practice; they face serious repercussions," she said. "I think he set his own stage for himself on that front. His actions were improper and likely could have been illegal."
She noted that Comey leaked his memos through a contact to The New York Times and "politicized an investigation by signaling he would exonerate Hillary Clinton before he ever interviewed her or other key witnesses."
Responding to a question on whether a prosecution could be pushed by Trump, Sanders noted that it's not the president's role to encourage the Department of Justice (DOJ) to prosecute Comey, and stated the decision would need to come through the DOJ.
She added, however, "I think if there's ever a moment where we feel someone has broken the law, particularly if they're the head of the FBI, I think that's something that certainly should be looked at."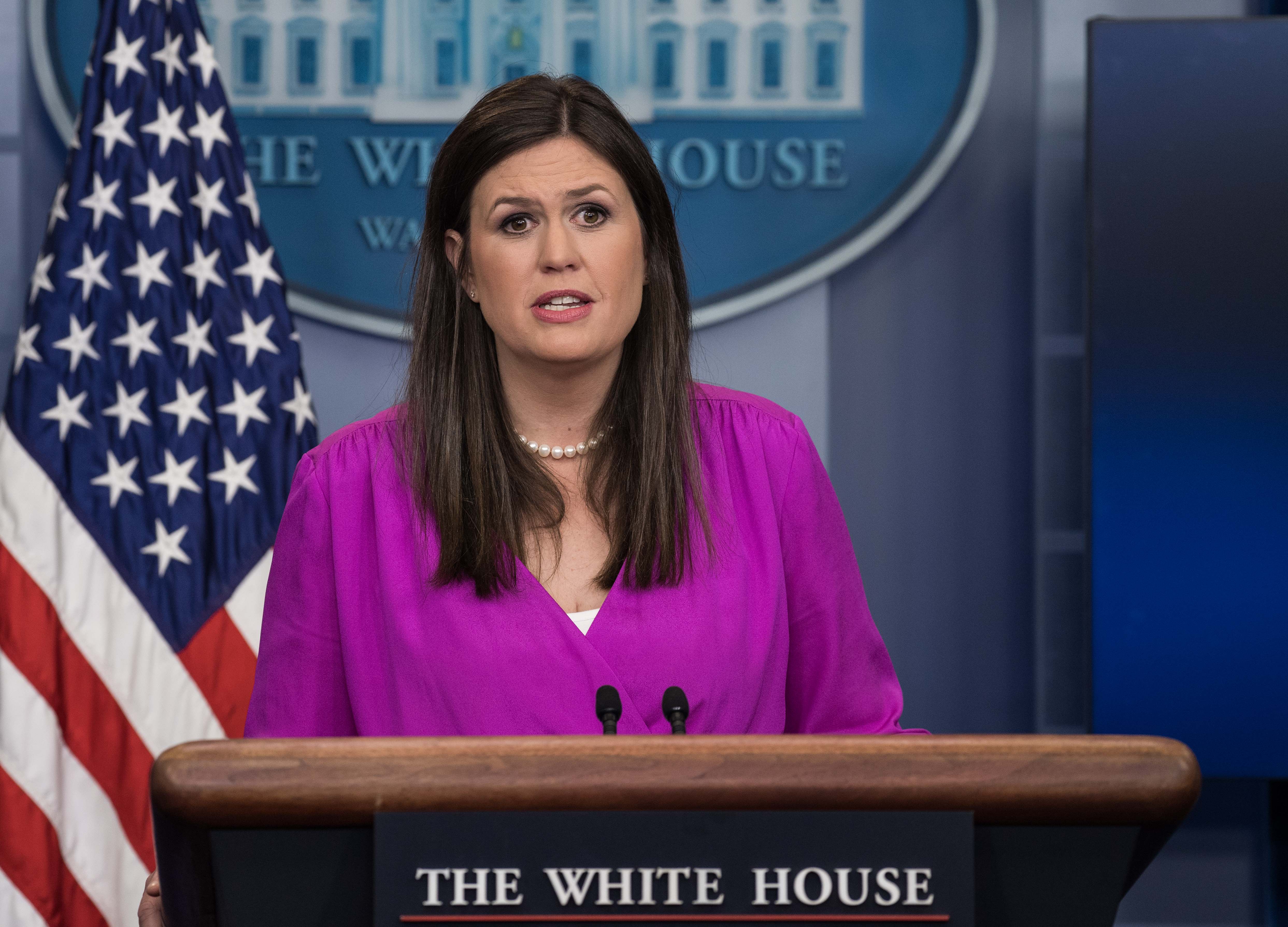 The Senate Judiciary Committee revealed in an Aug. 31 press release that Comey began drafting a letter in April or May 2016 to exonerate former Secretary of State Hillary Clinton of charges in the email investigation—"before the FBI interviewed up to 17 key witnesses, including former Secretary Clinton and several of her closest aides."
The finding appears to run contrary to Comey's own testimony. He told the House Judiciary Committee under oath on Sept. 28, 2016, that he made his decision to not recommend charges against Clinton after the FBI interviewed her on July 2, 2016.
Comey also leaked memos to the media through a friend while serving as head of the FBI. He admitted this himself during a June 8 testimony to the Senate intelligence committee.
He had drafted the seven memos after a series of meetings with Trump. The Hill reported on July 9 that the memos Comey leaked were government documents and more than half of them contained classified information.
With these issues in context, Sanders said, "The President was 100 percent right in firing James Comey. He knew at the time that it could be bad for him politically, but he also knew and felt he had an obligation to do what was right, and do what was right for the American people and certainly the men and women at the FBI."
Sanders said such charges apply to "anybody that breaks the law" and that "whatever that process is that needs to be followed should certainly be looked at. If they determine that that's the course of action to take, then they should certainly do that."
She clarified, however, in response to a question on whether she was encouraging an investigation, that "I'm not here to ever direct DOJ into actions that they should take."