Dr. Anthony Fauci and other top health officials said this week that virtually all Americans will get COVID-19 from the Omicron virus variant, a shift in outlook from earlier in the pandemic.
"I think in many respects, Omicron, with its extraordinary, unprecedented degree of efficiency of transmissibility, will ultimately find just about everybody," Fauci, President Joe Biden's chief medical adviser, said during a talk held by the Center for Strategic & International Studies on Tuesday.
Hours earlier, Dr. Janet Woodcock, the Food and Drug Administration's acting commissioner, offered a similar view.
"I think it's hard to process what's actually happening right now, which is most people are going to get COVID," she told a congressional panel in Washington.
COVID-19 vaccines were initially trumpeted as a way to prevent contracting the CCP (Chinese Communist Party) virus, which causes COVID-19 and officials hoped getting enough people vaccinated would lead to herd immunity, a situation in which the virus would be greatly diminished or even eliminated.
"Viruses don't mutate if they can't replicate, and you can prevent them from replicating by vaccinating enough people so that the virus has nowhere to go," Fauci told NPR over the summer.
Those hopes haven't panned out, largely because the vaccines proved increasingly ineffective at preventing infection even before Omicron emerged in Africa in late October.
"The two doses, they're not enough for Omicron," Pfizer CEO Albert Bourla said at a conference this week. "The third dose of the current vaccine is providing quite good protection against deaths, and decent protection against hospitalizations, but less against infection."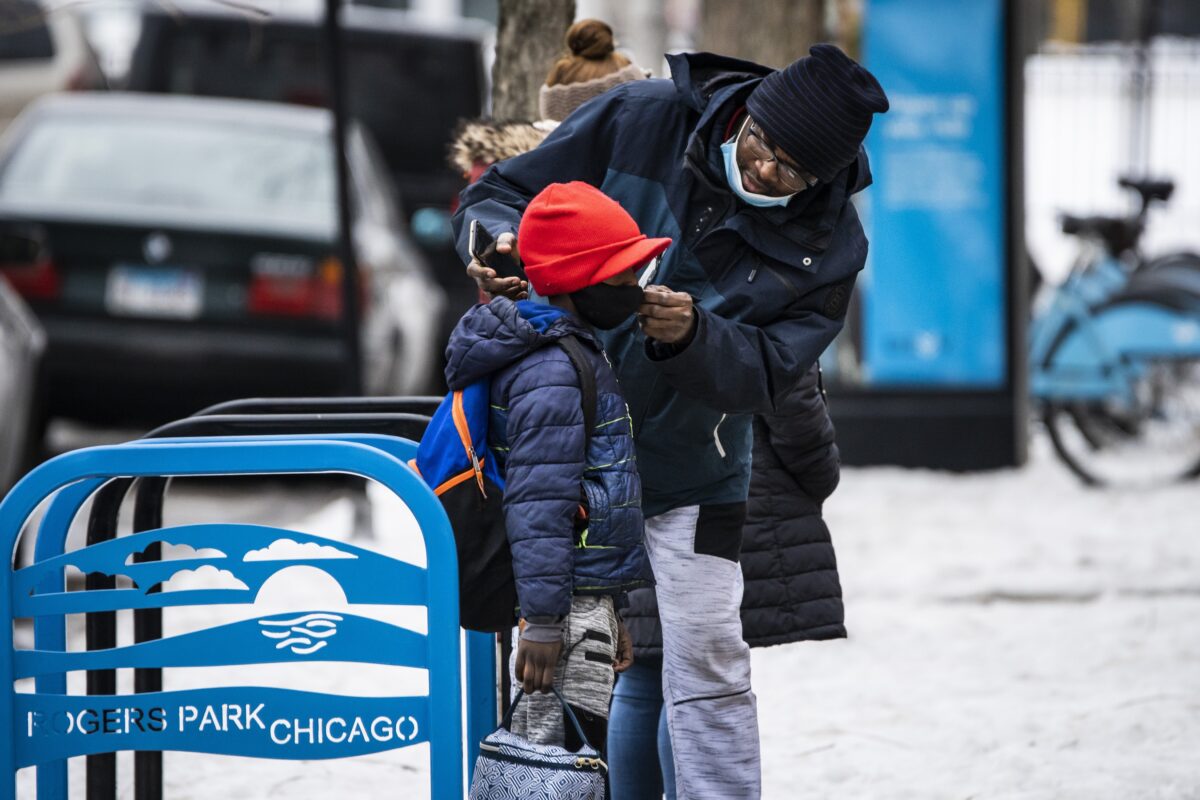 Omicron is better at evading the protection bestowed by vaccines and prior infection, and even the restoration from booster shots quickly goes down, according to emerging data.
The vaccines still provide protection against severe disease, though less than against the Delta variant. Booster doses can up that protection, but some health authorities are warning against repeat boosters due to risks to recipients' immune systems.
Top Biden administration officials like Fauci are now acknowledging that elimination of the virus is off the table and that many Americans will contract the disease it causes.
"There's no way we're going to eradicate this," Fauci said.
U.S. health authorities are still all-in on vaccinations, urging the unvaccinated to get a shot and the vaccinated to get a booster. Some groups are already cleared for and advised to get two boosters in the country.
Three-quarters of the U.S. population have gotten at least one vaccine dose, but that hasn't stopped Omicron from ripping through communities, infecting the vaccinated and unvaccinated alike.
COVID-19 cases and hospitalizations have reached record-highs in recent days, and deaths attributed to the disease hit 1,600 per day over the last week, a rise of about 40 percent over the week before, according to Centers for Disease Control and Prevention (CDC) data.
Still, many Omicron-caused cases include no or few symptoms, and around half of the hospitalizations with COVID-19 are actually admitted for other reasons, according to data from several states made public for the first time this month.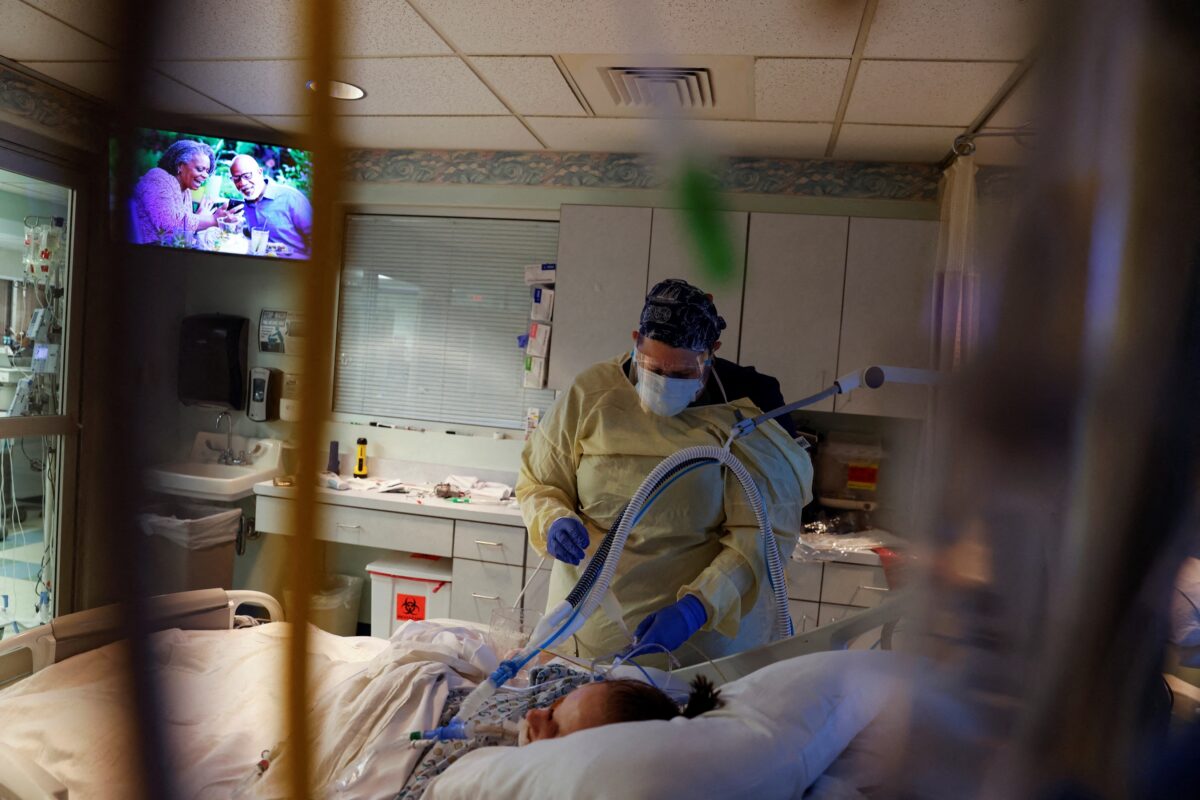 A newly published study (pdf) from researchers examining COVID-19 hospitalizations in Kaiser Permanente's southern California system after Omicron appeared builds on the body of evidence that the variant is much less dangerous than Delta, with zero of the over 52,000 Omicron patients receiving mechanical ventilation. A single death was recorded and just seven patients needed intensive care.
Led by Joseph Lewnard of the University of California, Berkley, and in collaboration with the CDC, the researchers found that infections believed to be from Omicron "were associated with substantially reduced risk of severe clinical endpoints and shorter durations of hospital stay."
Still, health officials are worried about hospital capacity and staffing, which has been reduced during the pandemic, because of the sharp rise in cases during the Omicron-driven wave.
"The sudden and steep rise in cases due to Omicron is resulting in unprecedented daily case counts, sickness, absenteeism, and strains on our healthcare system. The risk of hospitalization remains low, especially among people who are up to date on their COVID vaccines. However, the staggering rise in cases over 1 million new cases each day has led to a high number of total hospitalizations," Dr. Rochelle Walensky, the CDC's director, told reporters in a virtual briefing on Wednesday.
Walensky later acknowledged that officials are studying what COVID-19 will look like if it were to become endemic while sticking to a familiar script on how people can avoid burdening healthcare systems: "getting vaccinated and getting boosted, wearing a mask in public indoor settings in areas of high transmission … and testing before you gather with others."