Ohio man Gary Lamb, a juror in the high-profile murder trial of Brooke Skylar Richardson, said he was "stressed out" after sitting in the jury box for more than a week.
"It was very exhausting to take in all of that information, retain it and make a decision. It really was mentally exhausting," Lamb told the Journal-News, adding that he never heard about her case and went in with no background information.
Lamb said that after listening to the facts in the case, he felt the prosecution "severely overcharged" Richardson.
Richardson, a former cheerleader, was acquitted last week of aggravated murder, involuntary manslaughter, and child endangerment charges. However, she was found guilty of abuse of a corpse.

Officials said that she was an 18-year-old high school senior when she gave birth in her parents' home before burying the newborn in her family's backyard. She didn't tell her friends or family that she was pregnant.
Her attorneys admitted that she buried the child but insisted that the girl was stillborn. Prosecutors said that Richardson gave birth to a live infant and killed the child.
Lamb said that he agreed with the defense attorneys.
"You can't prosecute someone on your own opinion," Lamb said. "You have to have the facts. It would have been different if [prosecutors presented] better evidence."
Another juror, Nancy Grawe, told the news outlet that the jury made the right decision.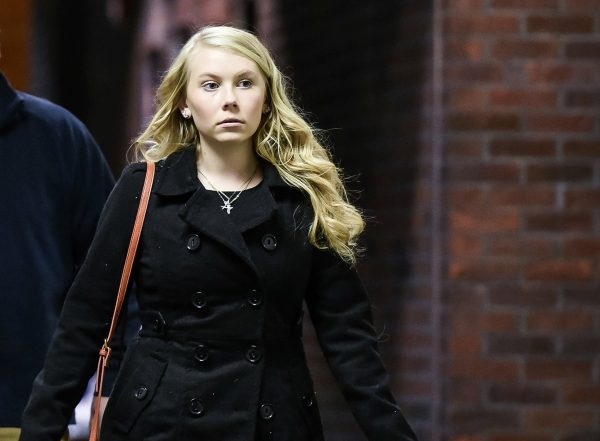 "There was no proof at all, and the prosecutors did not prove their case. I had a difficult time as the prosecutors insisted on the (baby) burning theory. They had no proof. It was based on a false premise, and they knew it," she told the Journal-News. She referred to an allegation by prosecutors that Richardson attempted to burn the child, which was a theory posited by a forensic expert who later recanted.
"I think that really hurt the prosecution, in my opinion," she said.
"We did not feel the prosecution proved its case beyond a reasonable doubt," Grawe said. "We were all in agreement about that."
Prosecutors have said that the jury's decision was likely rendered because prosecutors could not determine the child's cause of death.
Sentenced
Richardson, for the corpse abuse charge, will receive no jail time. For that, according to People, she received three years of probation, or community control, and went home last week.
She was sentenced to seven days in a county jail. However, she was credited for time served.
Richardson spoke before her sentencing, saying, "I'm forever sorry," according to the Journal-News. She also said that she can be selfish and hurt many people.
Judge Donald Oda ordered the remains of the child, named Annabelle, to be released to the girl's family within seven days.
Oda said the remains will be buried in a way accessible to Richardson's family and the paternal Johnson family, the report said.
If she violates the conditions of her probation, Richardson could face as many as 12 months in prison, the judge said, reported the Journal-News.