An undisclosed number of Johnson & Johnson COVID-19 vaccines have been pulled after a batch failed quality control, the drugmaker said on March 31.
"This quality control process identified one batch of drug substance that did not meet quality standards at Emergent Biosolutions, a site not yet authorized to manufacture drug substance for our COVID-19 vaccine. This batch was never advanced to the filling and finishing stages of our manufacturing process," Johnson & Johnson said in a statement.
"As with the manufacturing of any complex biologic medication or vaccine, the start-up for a new process includes test runs and quality checks to ensure manufacturing is validated and the end product meets our high-quality standards. This approach includes having dedicated specialists on the ground at the companies that are part of our global manufacturing network to support safety and quality."
Details of the issue were identified and addressed with Emergent, a manufacturer in Baltimore, Maryland, and the Food and Drug Administration (FDA).
The failed batch ruined up to 15 million doses and prompted the FDA to halt shipments of the vaccine, according to reports.
Emergent, Johnson & Johnson, and the FDA didn't immediately respond to requests by The Epoch Times for comment.
An FDA spokesperson told news outlets: "FDA is aware of the situation, but we are unable to comment further. Questions about a firm's manufacturing facilities should be directed to that firm."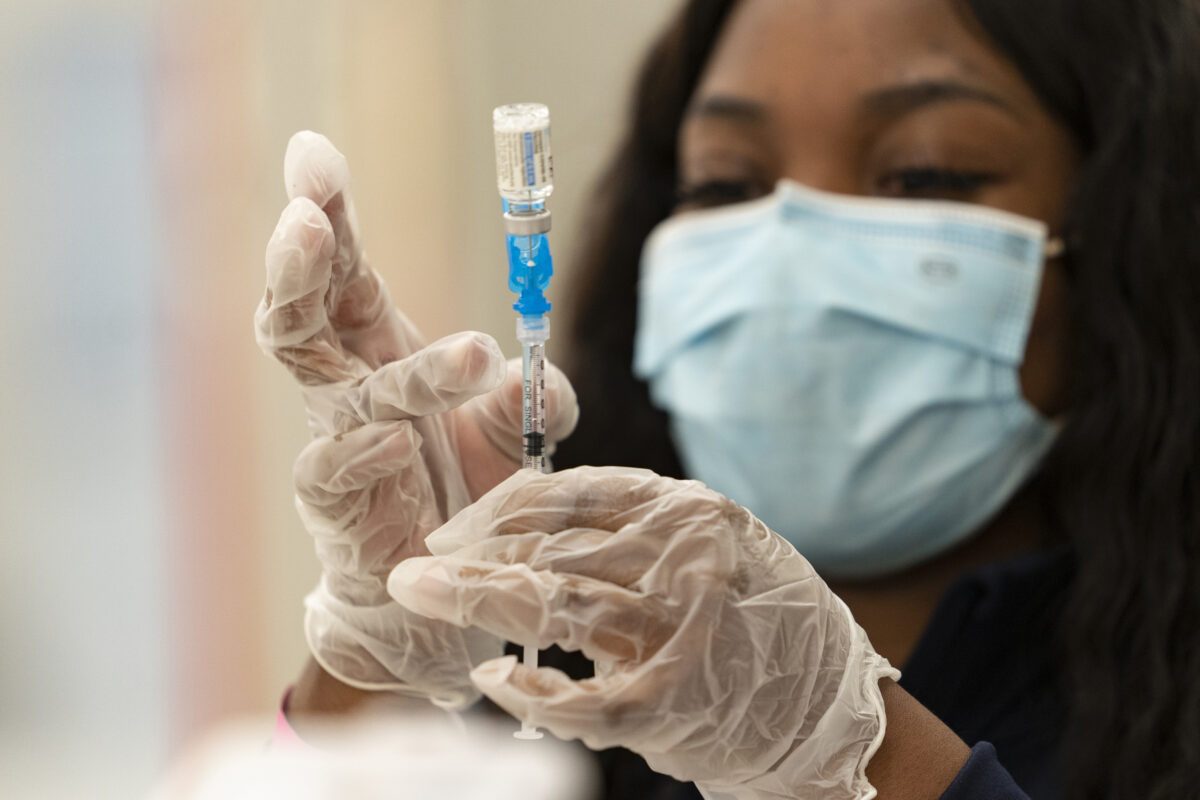 Johnson & Johnson produces one of three COVID-19 vaccines that are authorized for use in the United States. Of the three, the New Jersey-based company's product received the most recent emergency authorization, in February. The drugmaker's shot is a single dose, compared to two doses for the others.
Johnson & Johnson has since delivered enough of its vaccine to vaccinate more than 20 million Americans in March and plans to deliver 80 million more in the first half of this year.
President Joe Biden recently promised that the United States would have enough vaccines for all American adults by the end of May. That plan could be imperiled by the mix-up in Maryland.
Emergent, a little-known pharmaceutical company granted a major role in the federal government's response to the CCP virus pandemic, has been repeatedly cited by the FDA for problems ranging from poorly trained employees to cracked vials and mold around one of its facilities, according to records obtained through the Freedom of Information Act.
The records cover inspections at Emergent facilities, including Bayview, since 2017. Following a December 2017 inspection at an Emergent plant in Canton, Massachusetts, the FDA said the company hadn't corrected "continued low level mold and yeast isolates" found in the facility. Nearly a year later, agency investigators questioned why Emergent had "an unwritten policy of not conducting routine compliance audits" at a separate plant in Baltimore, known as Camden, where an anthrax vaccine is filled into vials.
Emergent's revenues skyrocketed during the Trump administration, jumping from around $523 million in 2015 to more than $1.5 billion in 2020. The company has invested heavily in lobbying the federal government, according to disclosure records, which show the company spent $3.6 million on lobbying in 2020 alone.
Johnson & Johnson said it was putting more of its manufacturing and quality experts inside Emergent's factory to supervise production of the COVID-19 vaccine, a move meant to enable delivery of an additional 24 million vaccine doses through April.
The company said it still expects to deliver more than 1 billion vaccine doses globally by the end of the year.
The Associated Press contributed to this report.