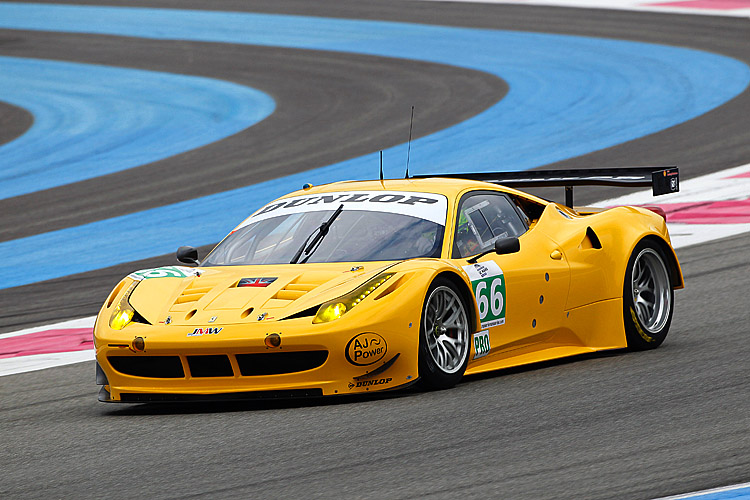 European Le Mans Series GTE-Pro leader JMW Motorsport had finalized its Le Mans driver lineup.
The team announced on its website that Roger Wills will join Jonny Cocker and James Walker for the 24-hour race.
"Last year I was in an LM GTE Am car so running in LM GTE Pro in 2012 and having the benefit of two professional drivers in the car with me is something I am sure will help me greatly," Wills said on the website.
"Jonny and James have a massive amount of experience and I know they will support me a lot during the build-up week and, of course, the race. It is the world's biggest sports car race and a huge honor to be joining such a great team for the event."
JMW won the ELMS series opening Six hours of Castellet in April with Cocker and Walker at the wheel. Competition will be tougher at Le Mans, but the team is eager.
"We are off to our fifth Le Mans," said Team Principal Jim McWhirter. "The car has been beautifully prepared in its new livery by Davey Nicholas and the Team. We are quietly confident of giving a good account of ourselves."