The Jersey City Medical Center is asking the public's help in identifying an apparently homeless man who was involved in a hit-and-run recently. 
The approximately 60-year-old is still unresponsive, unconscious, and in critical condition at the hospital after being hit earlier this month.
The hospital had to wait until police approved the release of the pictures before they could be shared publicly.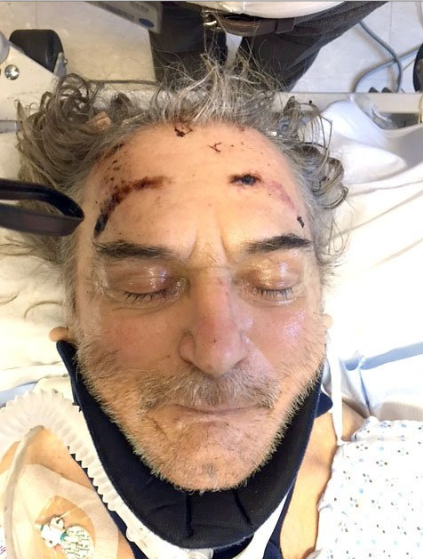 The man was struck near Barrow Street and Columbus Drive around 3:45 a.m. on January 10. Hospital spokesman Mark Rabson told the Jersey Journal that he hopes that family members will come forward, and will have information that could help the man recover.
Anyone with information is asked to call Colleen Reilly at 551-226-0393
Derek Walker, 29, of Maryland, has been charged with leaving the scene of an accident and could face further charges depending on the fate of the victim.