WASHINGTON—Japan's Economy Minister Toshimitsu Motegi said on Friday he had had productive trade talks with U.S. Trade Representative Robert Lighthizer and that they planned to meet again in September.
He said both acknowledged the importance of expanding trade between the two nations.
"We agreed to seek ways to promote Japan-U.S. trade by working out gaps between the two nations and expand areas to cooperate based on shared understanding," Motegi told reporters after two days of talks in Washington.
"We will continue talks and proceed further at next meeting we plan to hold in September," he said.
He said the atmosphere of the meeting with Lighthizer was "very good" and "energetic".
Motegi also said he and Lighthizer exchanged views on individual trade areas but nothing had been decided.
The U.S. Trade Representative's office said in a statement that the two sides had "frank discussions" on their respective views about trade and investment, and achieved a better understanding of each other's positions.
Free, Fair, and Reciprocal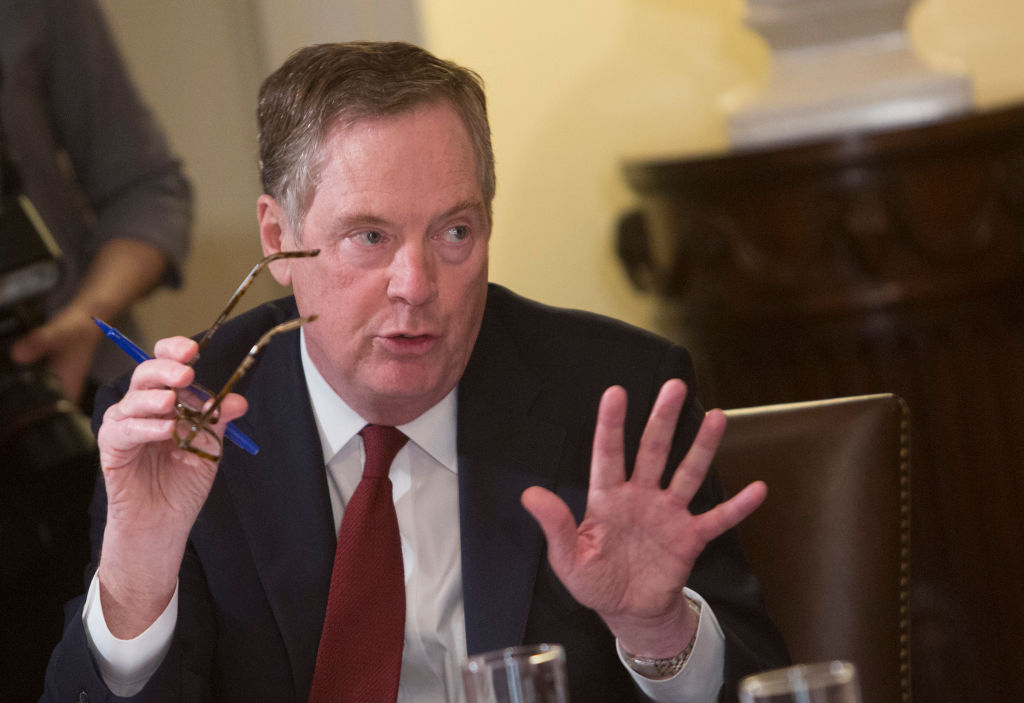 "Based on these discussions, both sides agreed to explore ways to fill the gap between their positions and to promote trade between the United States and Japan, and expand areas of cooperation based on common understanding," USTR said, adding that the next round of "consultations" would be held sometime in September.
The talks launched a round of what the two sides call "free, fair and reciprocal" negotiations. They fall within broader bilateral economic discussions led by Vice President Mike Pence and Deputy Prime Minister Taro Aso.
President Donald Trump wants a bilateral free trade agreement but Tokyo is wary because such an agreement would boost pressure to open sensitive markets such as agriculture.
Japan went into the talks aiming to avert steep tariffs on its car exports threatened by Trump while fending off U.S. demands to engage in bilateral talks toward a bilateral free trade agreement. Trump has commented on Japan's $69 billion trade surplus with the United States, and the inability of American car makers to sell significant volumes in Japan.
By David Lawder