For Hollywood buffs, there are few greater star combos than the one found in the Curtis family. There is of course actor Tony Curtis, whose unforgettable comic roles in the 1950s included starring opposite Marilyn Monroe in Some Like It Hot (1959), his wife Janet Leigh, who achieved stardom in Alfred Hithcock's masterpiece Psycho (1960), and his daughter, an amazing actress in her own right, Jaime Lee Curtis.
But while many people know and love this father-mother-daughter trio, Curtis's other girls have led interesting and full lives and inherited their parents' good looks and charm in equal doses.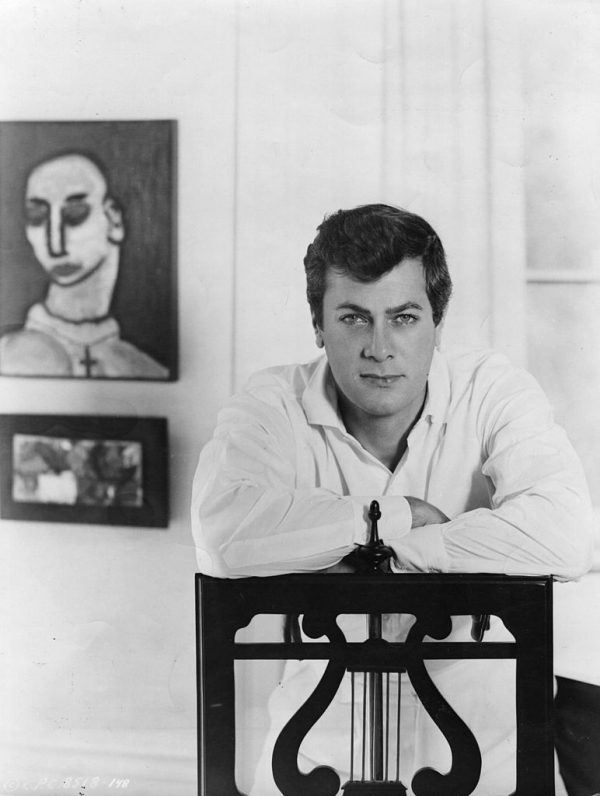 Tony Curtis wasn't a likely star, growing in up a poor immigrant family in New York. His mother had mental problems and was eventually diagnosed with schizophrenia. Curtis became a juvenile delinquent and could have ended up in prison if it weren't for getting into the Boy Scouts, which helped him find purpose and meaning. He later served in the U.S. Navy as a submariner in the Pacific Ocean from 1943 to 1945 during the height of World War II.
Both Curtis and Janet Leigh were rising stars when they married in 1951. One of the most popular celebrity couples of their age, compared by Lifetime to Tom Cruise and Nicole Kidman's famous relationship in the 1990s, they even were friends with Frank Sinatra and his famous "Rat Pack," which included Dean Martin and Sammy Davis Jr.
After co-starring in the hit film Houdini in 1953, the two were as busy on-screen as off. In 1956, Janet Leigh gave birth to their first child, Kelly Curtis, and in 1958, Jaime Lee Curtis was born. While both Tony Curtis and Janet Leigh were on the top of the entertainment world as their daughters grew up, his problems with alcohol abuse took a toll on their relationship, and the couple divorced in 1962.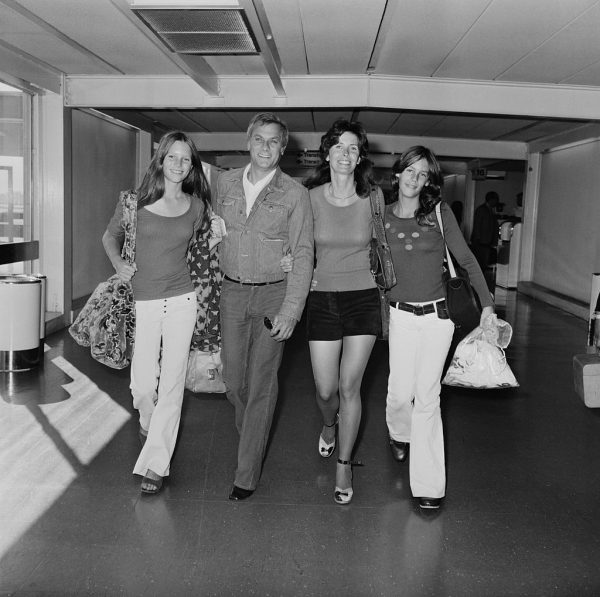 Tony Curtis went on to get married four more times before his death in 2010 and have four more children. After his separation from Janet Leigh, he married German actress Christine Kauffmann and had two daughters with her, Alexandra, born in 1964, and Allegra, born in 1966.
But of all his children, it was Jaime Lee Curtis who would match her parents' success. After a breakout role in Trading Places (1983), she went on to delight audiences with a role as a femme fatale in a gang of jewel thieves in a Fish Called Wanda (1988), which won a nomination for Best Actress at the Oscars. Among many other successful roles, she won a Golden Globe for Best Actress in James Cameron's blockbuster True Lies (1994).
In the late 1990s, Curtis branched out into writing children's books and became a bestselling author. She is a popular blogger and continues to act in major productions, including the black comedy crime film Knives Out, which will hit box offices in the fall of 2019.
Jaime Lee Curtis's older sister Kelly was trained in business and even worked as a stockbroker but eventually got into acting just like her younger sister, attending the famous Lee Strasberg Institute and getting good reviews for her theatrical performances. She had some small roles on the big screen and as well as on television. Though she never achieved the stardom of her sister or her parents, she and Jaime Lee Curtis remain very close.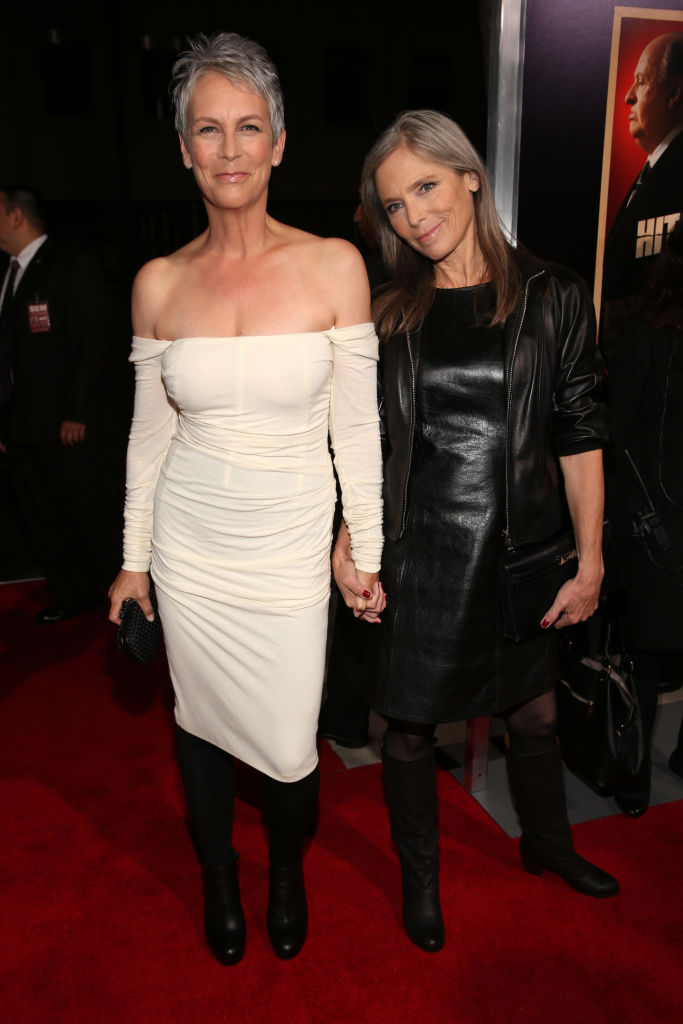 Tony Curtis met his second wife, Christine Kauffmann, on the set of the movie Tarus Bulba (1962), where the two fell in love. Their daughters Alexandra and Allegra Curtis live in Germany.
While Alexandra didn't follow her parents into show business, she definitely got the genes that gave them their timeless beauty.
Meanwhile, her sister Allegra did go into the entertainment industry in Germany, working in both film and television. After her own career in the movies had come to an end, her mother, Christine Kauffmann, started her very own line of cosmetics. When she passed away in 2017, Allegra announced that she would be taking over where her mother left off.
There's no question that this Curtis daughter inherited her glamorous parents' striking good looks and charm!
While Tony Curtis wasn't always the best father or husband, dealing with substance issues for the better part of his career until he sought help in the 1980s, he and his wives left behind four beautiful women who have all gone to become mothers and influencers in their own right. A lasting legacy for this Hollywood giant.