It takes a lot of patience to raise a family, and more so for a larger one. But for Sarah and Troy Rufing, who have six young kids, taking on three more people wasn't a big deal. Except that the three people they fostered weren't kids but elderly veterans with special needs.
The Rufings are among the 700 participants of The United States Department of Veteran Affairs Medical Foster Home Program, which "provides housing and care for more than 1,000 veterans in 42 states and Puerto Rico, serving as an alternative to nursing home care for those who cannot live safely on their own," according to Military.com.
At their home in Greenville, Indiana, the Rufings' family of eight members has expanded to 11 with the addition of Army Sgt. William Sutton, 53, Sgt. Charles Hughes, 87, and Army Cpl. Robert Schellenberg, 89. The three war heroes live in a three-bedroom wing attached to the main home.
Each veteran receives round-the-clock care and regular visits from licensed medical practitioners, including occupational therapists, doctors, and psychologists. The foster caregivers receive a stipend of $2,400 a month to take care of each veteran.
Families open up their hearts – and their homes – to serve veterans https://t.co/zEEmDJ4xYb pic.twitter.com/WeOHGii8BB

— CBS News (@CBSNews) January 25, 2019
Most veterans who are a part of the program have chronic conditions and require special care. Lori Paris, the program coordinator for Veterans Affairs, said in an interview with People, "Veterans living in this type of setting tend to thrive and often have fewer hospitalizations than those who are living alone or in institutional care."
And this truly shows. Since arriving at the Rufings' home, Sutton, who'd lost his legs due to complications with diabetes, is now able to walk for 10 minutes every day despite not wanting to leave his room when he first got there in 2015.
"This environment really enriches the lives of both the veterans and the remarkable caregivers who accept these veterans into their homes," Paris said.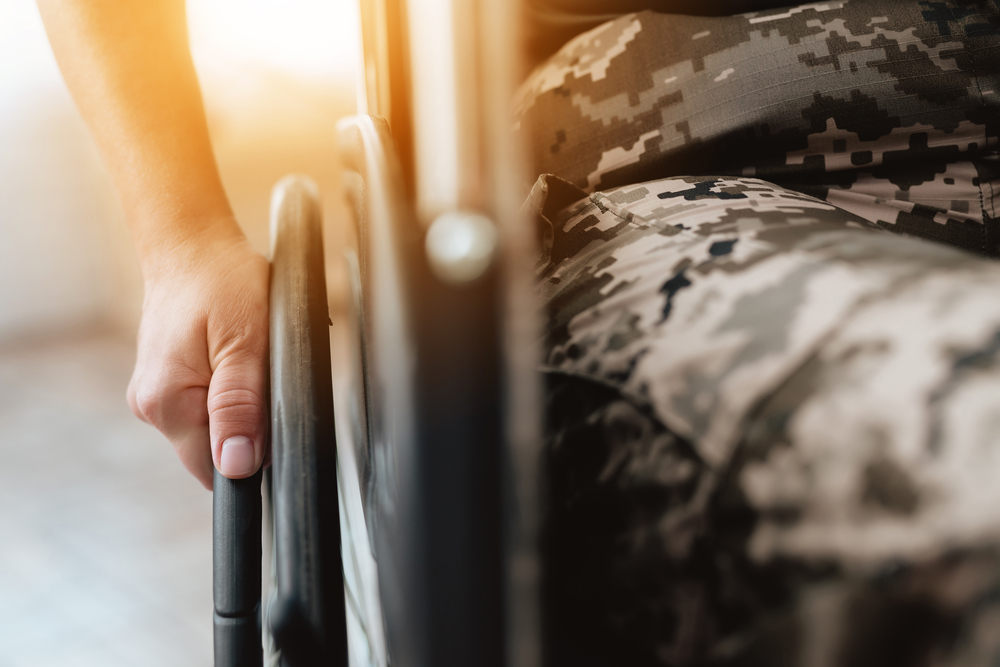 Sarah and Troy became interested in the program in 2013. The couple had witnessed the program's benefits firsthand after Troy's mother, Ruth, got involved with it in 2003 and fostered 16 veterans in over 15 years. "I saw how satisfying it was for everyone," Troy said.
To date, the Rufings have taken in five veterans, two of whom have since passed away.
Despite the challenges in caring for the elderly, even Sarah and Troy's kids do their part to help, and it's taught them valuable lessons along the way. Hannah, the couple's eldest child, said that fostering the veterans has helped her become more patient. "It's given me perspective a lot of people my age don't have. They're like our blood relatives."
For Troy, he feels like he and his family were meant to do this. "It's a family, and veterans feel like they're at home, like they belong somewhere," he said. "And we plan to help for as long as we possibly can."
Meanwhile, Hughes, who became wheelchair-bound after being involved in a car accident in 2017, had only good things to say about the experience. "They take care of us," Hughes said. "They're all just so sweet and nice."
Thanks to the loving home that Troy and Sarah have built for the three veterans over the years, the men now consider it their home.
"This place has become home. I feel very grateful," Sutton said.