A bride in Indiana decided to take wedding photos in her white dress, to honor her fiance, a firefighter who was killed by a drunk driver.
Kendall Murphy was killed in November 2017 after a drunk driver struck him while he was helping a crash victim in Daviess County.
Jessica Padgett's wedding to Murphy was scheduled for Sept. 29. She decided that she wanted to help honor her fiance. Photographer Mandi Knepp agreed to do a photo shoot of Padgett getting ready for the big day.
The pictures show Padgett getting ready with the help of friends and family members before posing with her parents, Murphy's parents, and other groups as a traditional bride does in wedding pictures.
In one photo, Knepp imposed Murphy next to Padgett, as if he is looking after her.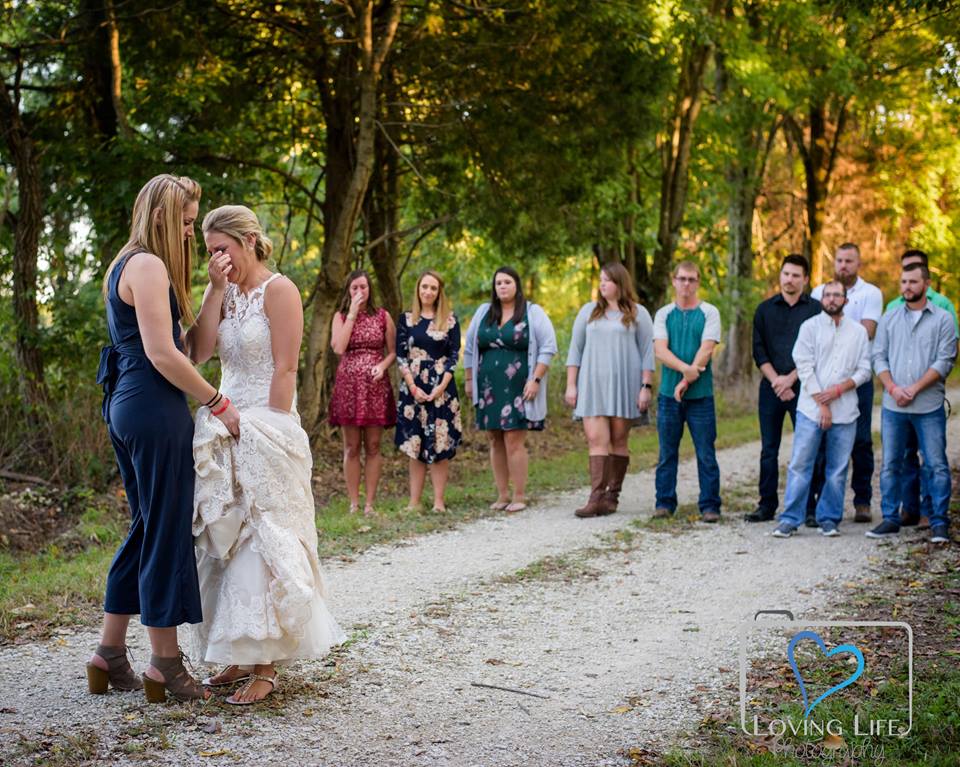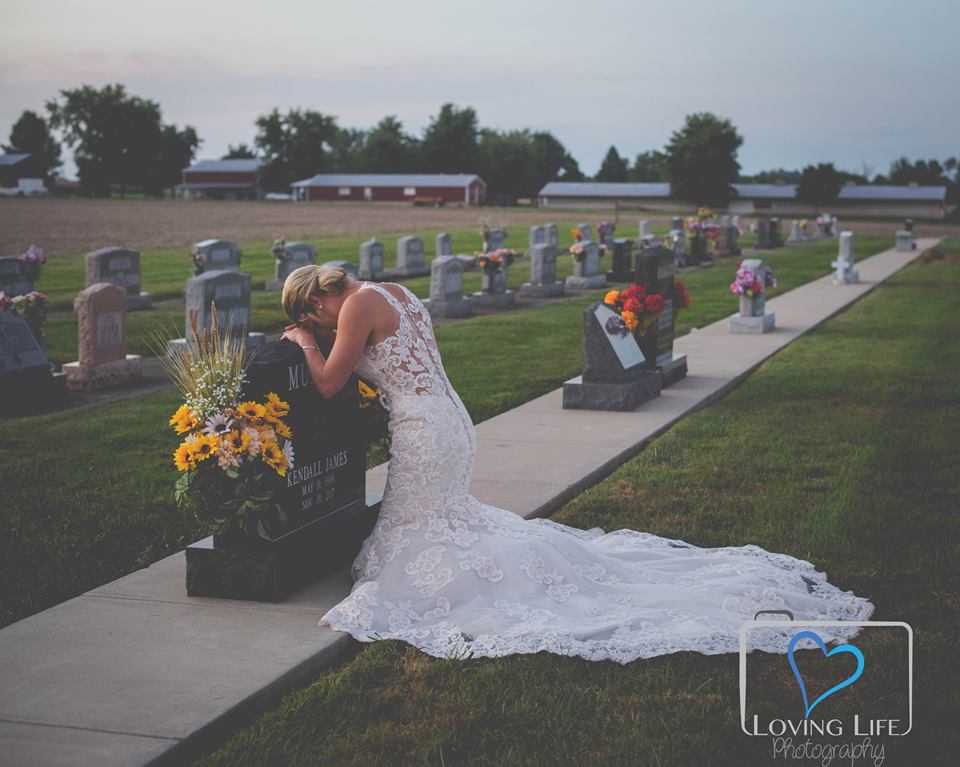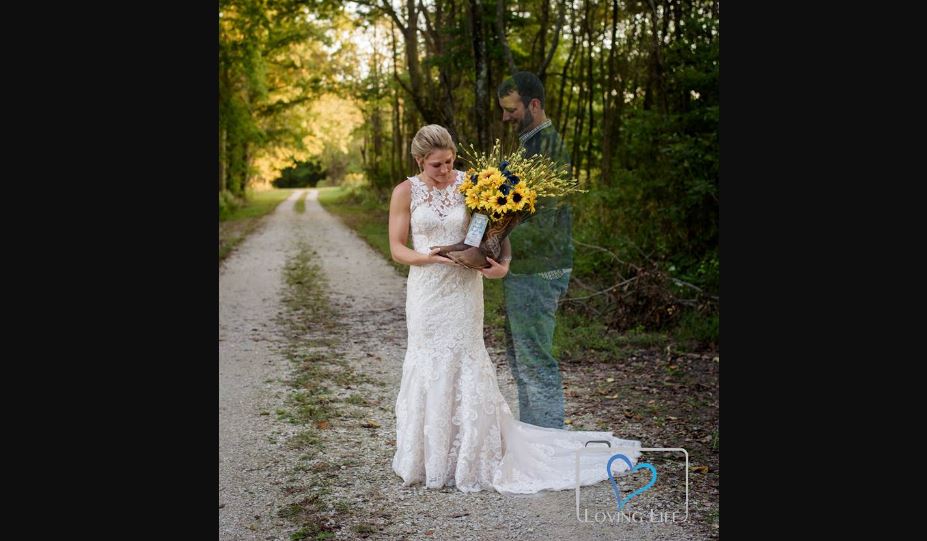 "She made broken look beautiful and strong look invincible. She walked with the Universe on her shoulders and made it look like a pair of wings," Knepp wrote on the Facebook post of that photo, on the page of her company Loving Life Photography.
Other pictures show the bride posing next to Murphy's grave, and still others showed her posing with Murphy's firefighting gear.
Padgett thanked everyone involved after the shoot in a Facebook post.
"I can't say thank you to everyone enough for this entire week! I feel beyond spoiled and loved. This week wasn't the outcome I wanted, but everyone made me feel especially loved. I especially want to thank my sister for being my rock throughout everything, through the tears and the late night talks I couldn't have done this without you. Thank you everyone for making my wedding day special even though I didn't get to marry the man of my dreams," she wrote.
Knepp, the photographer, kept the album untitled on Facebook but added as an introduction, "It's hard when you miss someone. But, you know, if you miss them you were BLESSED. It means you had someone special in your life, someone worth missing."
The photos came just before Murphy was one of five firefighters honored on Oct. 7, at the National Fallen Firefighters Memorial Service (pdf) on Sunday in Washington D.C.
From NTD.tv