Contrary to the current xenophobia, immigrants have enriched every aspect of our lives and we often get the best the country of origin has to offer. Just look at music, specifically jazz.
Jazz originally came out of New Orleans, the creation of African-Americans whose ancestors had not come here to find freedom but because they were slaves. Jazz inherited African polyrhythms and call and response but also absorbed the sounds of other cultures. Jazz pioneer Jelly Roll Morton noted the Spanish tinge. W.C. Handy's 1914 "St. Louis Blues" mixes blues with Argentine tango.
A jazz singer and a flamenco guitarist turn out to be a dream team.
But immigrants are just as important to the jazz scene today.
Mexico
Mexico sent us its leading jazz singer, and she is now an integral part of the New York jazz scene. Magos and Limón's CD "Dawn" is a beautiful duo album between Magos Herrera and the Spanish flamenco guitarist Javier Limón.
You wouldn't guess Herrera is foreign-born when listening to her graceful versions of American standards like "Skylark" and "Nature Boy." But she also sings Mexican folk songs and Brazilian pieces by Jobim and Veloso. Even the duo's originals, such as the title track, are entrancing.
A jazz singer and a flamenco guitarist turn out to be a dream team.
Finland
Frank Carlberg is a notable jazz pianist-composer. A native of Helsinki, Finland, he is now based in Brooklyn. He serves on the faculty of the New England Conservatory of Music and Berklee School of Music, where he previously studied.

Carlberg has an artist-run cooperative label, Red Piano Records, that has recently released two of his albums: "Word Circus" and "Cosmopolitan Greetings." The first is a remarkable setting of contemporary American poems by Ron Padgett, Joe Elliott, Ken Mikolowski, and Anselm Berrigan.
"Word Circus" is part of an ongoing series of settings that Carlberg has composed especially for singer Christine Correa, who has a flexible voice and the ability to animate the text, whatever the mood.
"Cosmopolitan Greetings," by contrast, is all instrumental and mostly improvisational. At times, Carlberg's piano playing evokes memories of Thelonious Monk.
Israel
I could easily write a book about Israeli jazz musicians or at least a chapter on The Three Cohens, two brothers and a sister from Tel Aviv, who have achieved stardom together and separately.
Anat Cohen has been leading Downbeat polls as the top clarinet player for years, and she is also a powerful sax player. Her latest album, "Luminosa," is focused on Brazilian music. (The Brazilian Press hailed her as "an Israeli who seems like a Brazilian when she plays samba.")
Trumpeter Avishai Cohen, Anat's brother, has just released his first album on the ECM label, "Into the Silence." This is a haunting CD in which Avishai's muted trumpet expresses the pain of loss. The album is a jazz instrumental requiem for his father. He wrote most of the tunes in the six months after his father's death.
Like Miles Davis's "Kind of Blue," the musicians did not see the music until the recording session and so their interpretations are completely fresh. (Note: There is another important musician from Israel named Avishai Cohen, a bassist-composer-bandleader.)
Oran Etkin moved to the United States from Israel when he was 4 years old. A virtuosic clarinet player, his new CD, "What's New? Reimagining Benny Goodman" (on Motéma), is a tribute to the star of the Swing Era. Goodman himself was the son of poor Jewish immigrants. Louis Prima's infectious "Sing, Sing, Sing" is a theme running through the album. Goodman's collaboration with Peggy Lee is recalled in several numbers featuring vocalist Charenee Wade, proving that she is just at home in swing material as she was in her album of Gil Scott-Heron songs.
Etkin is true to Goodman's spirit but is not imitative, interpreting the pieces differently and playing bass clarinet on occasion. "Running Wild" will make you smile, especially if you remember Marilyn Monroe's rendition in "Some Like It Hot." Incidentally, Etkin's mentor, the late saxophonist/flutist and NEA Jazz Master Yusef Lateef, was a devout Muslim.
Cuba

Pianist-composer Manuel Valera, who came from Havana, Cuba, is the leader of Groove Square. His new album, "Urban Landscape" (on Destiny Records), is his self-described love letter to New York City, where he has lived for the past 15 years.
Although Valera's prior work with the New Cuban Express was nominated for a Grammy as Best Latin Jazz Album of the Year, his new CD is a mix of urban styles. The buoyant opening sounds like Pat Metheny. Valera has been awarded several grants for composition, and this album is further proof of his melodic gift. It's easy listening in the best sense.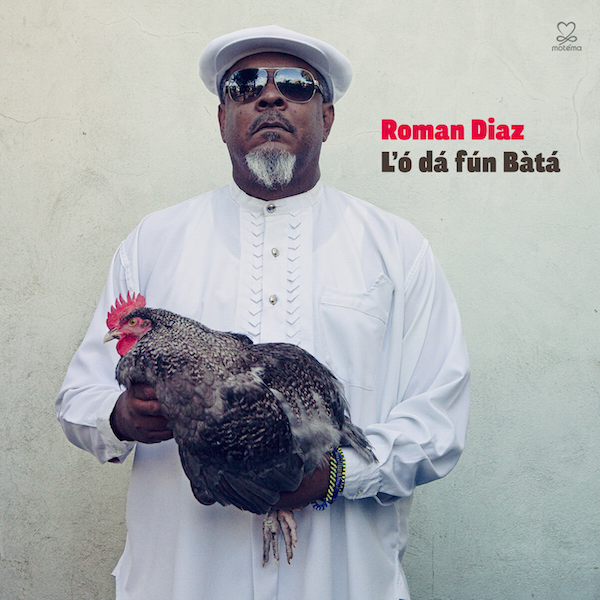 Román Díaz also comes from Cuba, but his latest CD, "L'ó dá fún Bàtá," while true to his Cuban roots harkens even further back to Africa. Díaz is a master percussionist and here with co-producer Pedrito Martínez (another drummer extraordinaire), they perform sacred Yoruba music with a choir of five women in Harlem. Díaz provides spoken introductions/chants before some of the pieces.
This is Afro-Cuban religious music, performed with authenticity and artistry. Díaz and his percussion group appear every Thursday night at 11 p.m. and midnight at Zinc Bar.
These artists are just a few of the immigrants who demonstrate American greatness.
Barry Bassis has been a music, theater, and travel writer for over a decade for various publications.