The man arrested in the July 4 mass shooting in Illinois confessed after being arrested, authorities said on July 6.
Robert Crimo III also contemplated firing on another Independence Day celebration in an adjoining state but ultimately decided not to do so because he felt he wasn't prepared enough, according to officials.
Crimo, 21, appeared in court in Highland Park, where he fired on a parade on July 4, killing seven people and leaving dozens wounded. A judge ordered him held without bond.
After fleeing the area following the shooting, Crimo went to his mother's home, according to authorities.
He took his mother's car to Madison, Wisconsin, Lake County Major Crime Task Force spokesman Christopher Covelli told reporters outside the courthouse. While there, Crimo spotted another holiday event.
"He seriously contemplated using the firearm that he had in his vehicle to commit another shooting," Covelli said.
But Crimo didn't open fire with the gun he had with him, a different weapon than the one he left behind in Illinois.
"Indications are that he hadn't put enough thought and research into it," Covelli said.
Confession
Crimo drove back to Illinois and was arrested by police officers in Chicago after they were tipped off by a member of the public who had spotted him. He was initially described as a person of interest, but authorities say he's now the only suspect in the shooting.
After being taken into custody, he was read his Miranda rights and offered a lawyer.
"He went into details about what he had done. He admitted to what he had done," Lake County State's Attorney Eric Rinehart told reporters on July 6.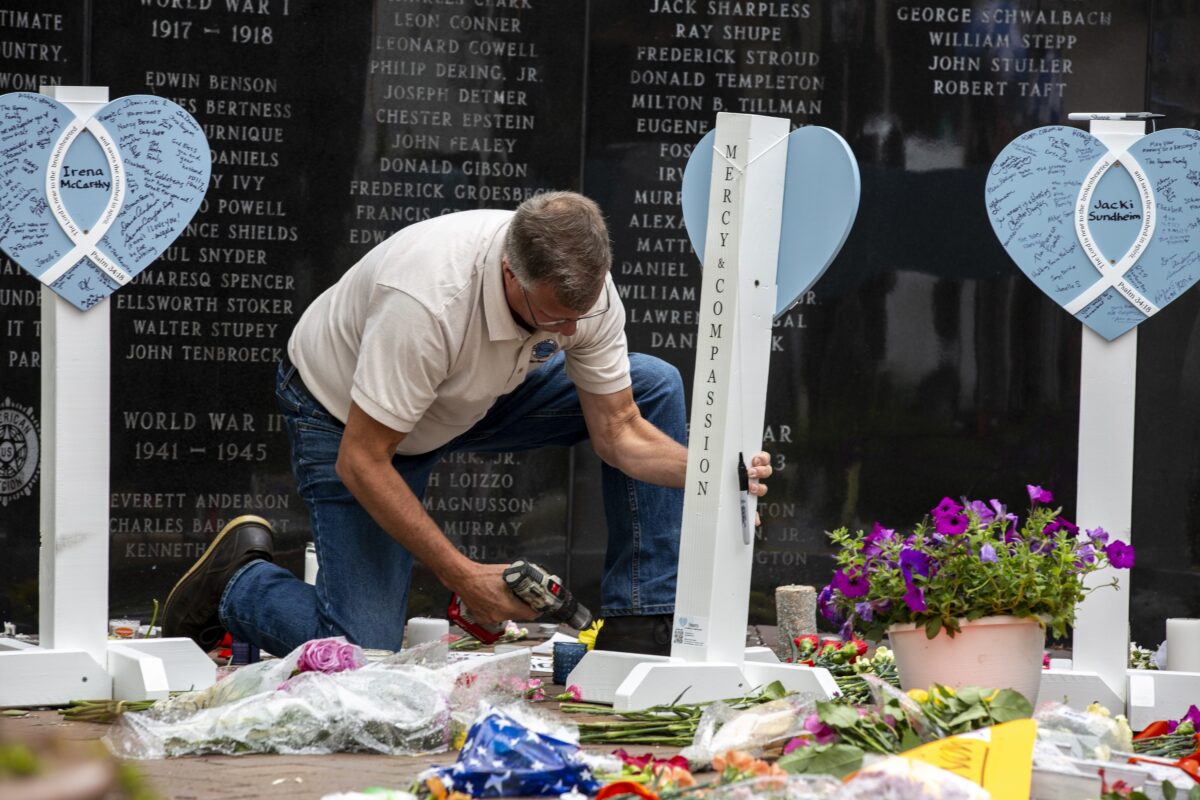 Motivation
An unemployed aspiring rapper with a number of tattoos, Crimo lived with family members, one of whom said there were no signs of trouble.
Law enforcement officials have largely batted away questions about motive, but offered a new detail after the court hearing.
"He had some type of affinity towards the numbers 4 and 7, and inverse with 74," Covelli said. "It apparently comes from music that he's interested in."
Under the moniker "Awake the Rapper," Crimo created music videos, some of which depicted violence.
One of the videos showed an armed person going into a school and opening fire before engaging with police officers who had responded. Another had him inside an empty classroom, where he scattered bullets on the ground.
More Charges
Crimo, who has been charged with seven counts of first-degree murder, faces a mandatory life sentence without the possibility of parole if convicted.
Prosecutors plan to file "many more" charges in the coming weeks, according to Rinehart. That includes attempted murder and aggravated battery with firearm charges for each person who was wounded in the attack.
Federal charges could also be brought, according to FBI Director Christopher Wray.