Idd Salim, Renowned Kenyan Blogger, Mourned
September 25, 2013 9:09 am Last Updated: June 24, 2015 8:24 pm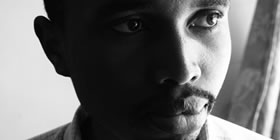 As Kenyans mourn so many lost in the Nairobi mall attack, renowned Kenyan blogger Idd Salim passed Tuesday night at St. Mary's Hospital following a chest infection, according to Nairobi Wire.
A highly respected programmer, he blogged about many IT-related issues, but he also had a section on his blog titled Rants. 
Nairobi Wire described Salim's IT-related writing Wednesday as using "words any layman would understand." Wire added, "He was never shy to give his opinion."
His last rant was titled "3 reasons why Silicon Semenya (Kenya) will never match Silicon Valley (U.S.)." 
He wrote: 
It is ok. Really. It is. We will all be fine.
Of course, 'fine,' in this case means being able to afford rent, fuel your car, buy a few drinks at some lounge and buy a new phone every  month or so. We are fine.
But when the meaning of 'fine' changes to being 'world-beaters,' being 'the best,' being 'the Hub, in it's purest definition,' we are far.
He included some colorful similes. 
He was lead developer at Wajibu Platform at Xema Labs. In his LinkedIn profile, he describes himself as a critical thinker and problem solver. He said as a programmer, especially for mobile devices, he has had to work with limited resources on attaining goals most would dismiss as impossible. 
He wrote: "I want to affirm myself as an African programming and hacking guru and then uplift the apprentices for the general good of the society."