Some people thank their parents, their spouses, their managers, even their children. But for double Grammy award winners Tori Kelly and Lauren Daigle, their most heartfelt thanks went out to Jesus.
Tori Kelly's album Hiding Place won "Best Gospel Album," and the powerful track Never Alone, co-written by Kirk Franklin, won "Best Gospel Song."
what a wild day. i still don't know how i was somehow able to soak the tears back into my eyes as i was walking up to…

Gepostet von Tori Kelly am Montag, 11. Februar 2019
Tori's journey to musical stardom has been neither fast nor easy. Aged 12, and with astounding musical talent already, she entered the turbulent music industry and was immediately snapped up by Geffen Records. She also gained notoriety with music videos on YouTube a couple of years later.
"I kinda went back to when I was a little girl watching the Grammys," Tori admitted, speaking to NY Daily News backstage, "and I wasn't expecting to have this, but they said my name and I was like, wow, I've been dreaming about this moment since I was a kid."
The unexpected win forced Tori to recall the various trials of her musical past: "I immediately got emotional … thinking back on all those times that I was rejected and had the door closed in my face."
Tori received a particularly devastating knock back while taking part in season 9 of American Idol: she failed to make the Top 24. But it's clear to see that Tori's self-esteem has gradually recovered and her perseverance has paid off.
Surely, there's nothing like a Grammy win to bolster the confidence!
The gospel star also hopes that her visibility as an artist will encourage others who have faced, or are facing, adversity: "This is for any girl who's going through that and feels that they're not good enough," she declared.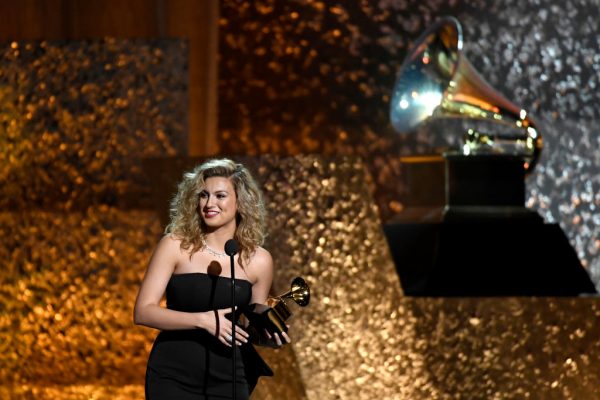 Tori spoke about her album in her acceptance speech, revealing that her motivation came from "taking a step back and realizing, you know, I want to do a project that's really close to my heart and something I'm really passionate about."
The singer later took to Instagram to thank her most significant inspiration: "I just know that I'm so incredibly grateful & will never forget this feeling. All glory to God," she wrote.
Tori was not the only singer that night to thank God for her win. Louisiana native Lauren Daigle also praised Jesus upon accepting awards for "Best Contemporary Christian Music Performance/Song" and "Best Contemporary Christian Music Album." Lauren's album Look Up Child and the song You Say were her winning tickets on the night.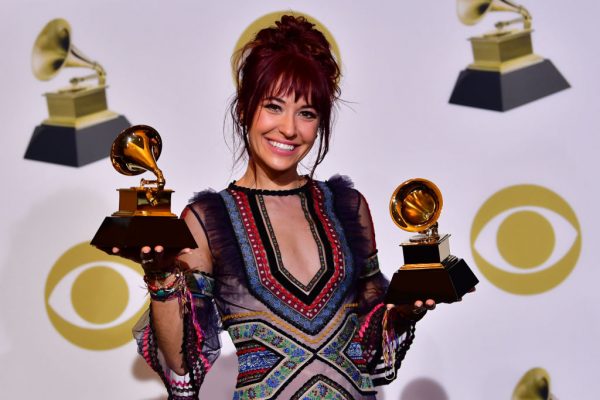 Lauren thanked Jesus for giving her the gift of music, and for "putting a voice in my throat."
"I just wanna thank Jesus for letting me be a part of this. This community of music, I love it so so much and I'm so incredibly grateful," she said, overwhelmed by her win.
The singer's fans echo her sentiments, too. Responding to an Instagram post, one fan wrote: "What a humble blessing to be God's messenger."
Lauren is grateful for the role she's been assigned. "This record, I'll tell ya, it came from a season of just realizing that we're just supposed to look up," Lauren explained, intimating that her Christian faith has given her the courage, strength, and inspiration she has needed to conquer the contemporary Christian music arena.
And conquer it she has: boasting pop crossover success, Lauren's Grammy award-winning album became the highest-charting Christian album by a woman in over 20 years.
"Music gives us the opportunity to look up," Lauren concluded. "It gives us the opportunity to spread love to the entire world."
Congratulations to these two talented singers, and thank you for using your faith and fame to reach out with a message of love—like, share, and comment on the Grammy award wins below!