'I Believe in Family Values': Torontonians Weigh in on Sex-Ed Issue
August 7, 2018 Last Updated: August 8, 2018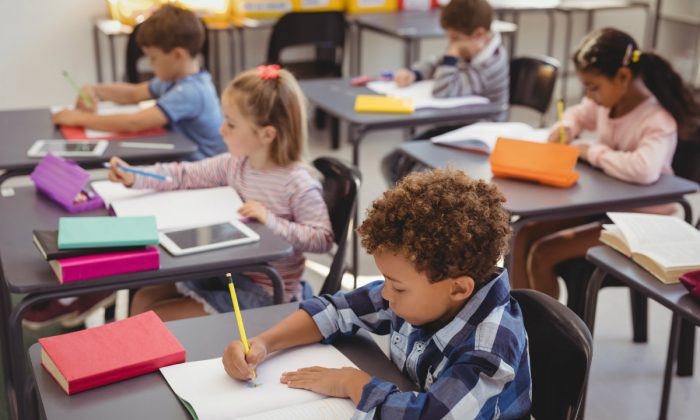 TORONTO—Ontario Premier Doug Ford has announced that his government will be holding wide-ranging consultations in the development of a new sex education curriculum for the province's schools.
Scrapping the sex-ed curriculum brought in by the previous Liberal government in 2015 under the leadership of then-premier Kathleen Wynne was one of Ford's campaign promises before winning the election, which he fulfilled soon after taking office.
The 2015 curriculum included topics that many parents found inappropriate, such as talking about masturbation as "something that many people do and find pleasurable" and presenting it to grade sixers as "one way of learning about your body."
As the government prepares to consult people across the province starting in September in coming up with a new curriculum, The Epoch Times talked with some Torontonians to get their thoughts on the issue.
'Morally Wrong'
Small business owner Junior Willis said that the way the 2015 curriculum conceptualized relationships is morally wrong.
"What [the 2015 curriculum] is teaching them is against morals," he said. "I believe in families. They [those behind the 2015 curriculum] are going against the nature of how God created things to be."
He said his granddaughter, Jasmine, would be going to a private school.
"[With the 2015 curriculum], she cannot think what is right from what is wrong," he said. "She should be taught about families—mother and father. … I believe in family values. What is going on in this country is just sick, and it's sad."
'Teach the children to be careful'
Jan D, a City of Toronto employee, thinks the future curriculum needs to warn children about new dangers brought in by advancements in communication technology.
"I don't know too much about it," she said, "but stuff about cyber-bullying and sexting, the new technology, they should teach the children: 'Be careful.' And it should be upgraded from what it was in 1998."
She thought schools need to tell kids about these things because it is not necessarily taught by the parents.
"The kids have to be taught the truth. It's not always taught in the homes."
She said that kids might not be talking to who they think they are through digital technologies.
"It's the predators they have to watch out for, and be aware that these people could be predators. They may say they're 13 years old, but they could be 37 years old. That's what they have to be aware of."
Healthy, Long-Term Relationships
Robert, a therapist, thinks it would be good if schools better prepared young people for healthy, long-term relationships.
"I think that the concept of a committed relationship is good," he said.
"I think that the outcome of poor education for relationships costs our society at large—a lot of social programs, stress, lawyer fees."
He said young people should be taught to have reasonable expectations of what a committed relationship entails.
'They're not emphasizing the important things'
Charlene, a grandmother of a baby and a toddler who will both be attending school in Ontario, said current ideological education is breaking apart people's cultural traditions and spiritual connections.
"You break up marriages, you break up families, you break up beliefs, and the next thing you know nobody believes in God anymore," she said, noting that schools are departing from tradition.
"They're not emphasizing the important things that our parents taught us."
She added that some groups are using the education system to undermine cultural traditions, saying some things are best left to parents to teach children about, rather than the government.
Curriculum Should be Acceptable to the Majority
Dale, a grandfather, said it's important that parents teach their children about sex and relationships, as kids today are exposed to many concepts.
"Sometimes they see a lot of shows on TV or anywhere else that might lead them the wrong way, things that are not appropriate for the age that they are," he said, adding that someone needs to educate children about these issues.
He also said it wasn't good that some parents felt they had to take their children out of the public school system when the 2015 curriculum was brought in, as the curriculum should be acceptable to the vast majority of people.
"I think you've got to go with the norm," Dale said.
Editor's note: Some interviewees preferred that their full name not be used.
Additional reporting by May Ning.
Send us your thoughts:
What do you think about Premier Doug Ford's decision to scrap the 2015 sex-education curriculum?
What do you think Ontario's new sex-education curriculum should include?
What values should be considered?
Write to us at newsdesk@epochtimes.com