Louisiana Gov. John Bel Edwards said that the damage caused by Hurricane Ida is "catastrophic," and the death toll would go up "considerably."
"The damage is really catastrophic," Bel Edwards told NBC on Monday morning. "This storm packed a very powerful punch. It delivered the surge that was forecasted, the wind that was forecasted, and the rain."
Ida was downgraded to a tropical storm Monday morning. It slammed southeastern New Orleans on Sunday afternoon, making landfall near Port Fourchon, Louisiana, with 150 mph winds and a high storm surge.
"Well, we have one confirmed death. I don't want to tell you what I'm hearing, because what I'm hearing points to a lot more than that. They're not yet confirmed, and I really don't want to go there," Bel Edwards said. "I'm certain that as the day goes on, we will have more deaths."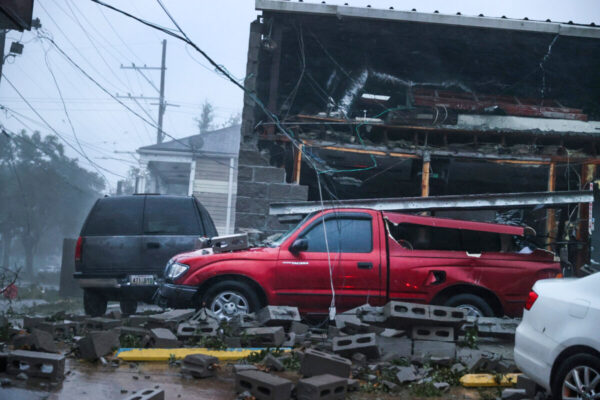 Bel Edwards acknowledged that some apartment buildings collapsed partially, and it happened "during the height of the storm and there was no way to go out and respond to those calls."
"That's happening now. And we're going to be getting information throughout the day that I fully expect the confirmed death total to go up considerably," the governor added.
Bel Edwards said the current top priority is to search and rescue.
"We know that individuals are out there waiting to be rescued because their homes are not habitable. Many places, we have floodwaters that are encroaching upon those homes," Bel Edwards said in a morning update to Louisianans.
"Please understand we're going to be in a life-saving mode, doing search and rescue as the first order of priority, and then we will transition to all these other things," the governor continued.
Bel Edwards said thousands of people had been sent out to do the search and rescue work with high-water vehicles and boats and "dozens of helicopters."
He also pointed out that the National Guard has joined the rescue effort.
According to National Guard, about 5,000 Louisiana National Guard members are activated to assist with rescue and relief efforts.
In addition to 195 high-water vehicles and 73 rescue boats staged across south Louisiana, the Louisiana National Guard has 34 helicopters ready to support search and rescue missions as needed.
The governor also called on Louisiana people to check on their neighbors and their elderly family members, or whoever they can, to rescue more people.
"The second priority is making sure that our hospitals are able to continue to function because we have electricity issues all throughout southeast Louisiana," Bel Edwards said.
The entire New Orleans is without power.
Bel Edwards estimated that about two million people are without power right now.
"It really isn't a million people without power. It's a million accounts. So those are homes or businesses," Bel Edwards told NBC. "And so my guess is—and this is in the neighborhood we guess—it's probably closer to 2 million people without power right now."
Bel Edwards said 20,000 linemen would be working to restore power today, the largest response effort ever in the state of Louisiana.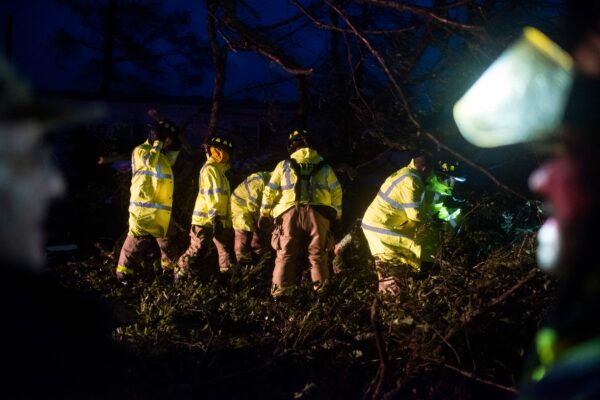 Bel Edwards confirmed that all eight transmission lines that send power to New Orleans are out of service, but the good thing is they're not all damaged to the same degree.
"And so we believe that there should be an opportunity to power up much of New Orleans relatively soon through one of those lines, but we're still working on that," Bel Edwards said.
President Joe Biden on Sunday night approved a disaster declaration for Louisiana, freeing up federal resources to assist in the recovery efforts. Hours before that, Biden's administration said it would send about 2,000 Federal Emergency Management Agency (FEMA) employees to the state.
Jack Phillips contributed to this report.