When Darrell Brooks allegedly rammed his SUV into the Waukesha Christmas parade—killing six people and injuring dozens—he had two violent felony cases open in Milwaukee County Circuit Court.
In one open felony case, Brooks is accused of firing his handgun into a moving car. In the other, he's accused of running over the mother of his child—with the same car he's accused of using days later in the parade attack.
For both charges, Brooks was arrested, locked up, and then let go—first on $500 bail, then on $1,000 bail.
Milwaukee County is home to Wisconsin's largest city, Milwaukee, and is located just east of suburban Waukesha, Wisconsin. The county operates the state's busiest criminal courthouse and its largest jail compound.
The system that enabled Brooks's releases is dealing with a jury trial backlog caused by months of court shutdowns. It has also been at the forefront of the decade-long movement to reduce prison and jail populations.
From $10,000 Bail to $7,500 to $500
On July 24, 2020, Brooks allegedly fought with his nephew in a relative's backyard. Then, as his nephew was driving away with a female friend, Brooks fired one shot at their car.
He was arrested the next day, booked into the Milwaukee County Jail, and charged with two counts of recklessly endangering safety with a firearm and one count of possession of a firearm by a felon, according to the criminal complaint.
Shortly afterward, he appeared before Milwaukee County Circuit Court Commissioner Alexis Liggins for a bond hearing.
In Milwaukee County, nearly two dozen appointed court commissioners take on limited judicial functions, such as small claims or bond hearings, to free up judges for more complex functions—such as trials.
To reach a bail decision, the commissioners rely on facts and arguments from defense attorneys and prosecutors, as well as a bail recommendation report from JusticePoint, a third-party pretrial services provider hired by the court.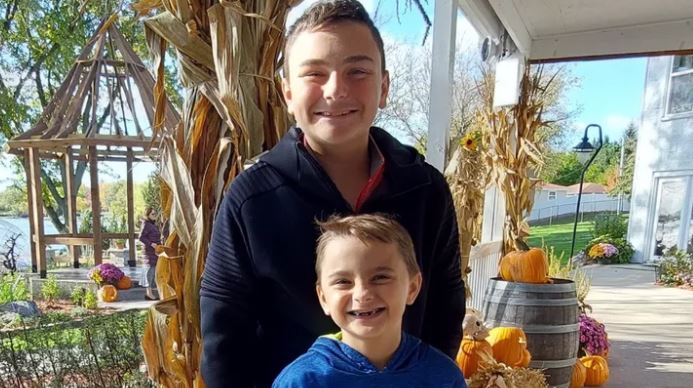 JusticePoint employees screen inmates at the Milwaukee County Jail with risk assessment tools, such as Public Safety Assessment (PSA) and Decision-Making Framework. Both exclude considerations of race, gender, or socioeconomic status.
Milwaukee County's partnership with the company started in the early 2010s, when then-Chief Judge Jeffrey Kremers embarked on an effort to safely decrease jail populations through evidence-based objective bail decisions. Milwaukee was the first county to use PSA in a national pilot program supported by the National Institute of Corrections.
The county's 2019 contract with JusticePoint was worth $3.7 million.
In Brooks's case, Liggins settled on a $10,000 cash bail, plus conditions of releases such as no possession of firearms and not committing any new crimes, according to court records. Failure to comply could result in a felony charge of bail jumping, she said.
But Brooks couldn't afford the $10,000 cash bail. So his attorney, Joseph Domask, asked Judge David Feiss to lower the bail amount.
In Milwaukee County, a court commissioner's bail decision can be reviewed by a judge upon request. Judges can make revisions as they see fit.
On Aug. 13, 2020, Feiss lowed the bail to $7,500, with the conditions of release remaining unchanged.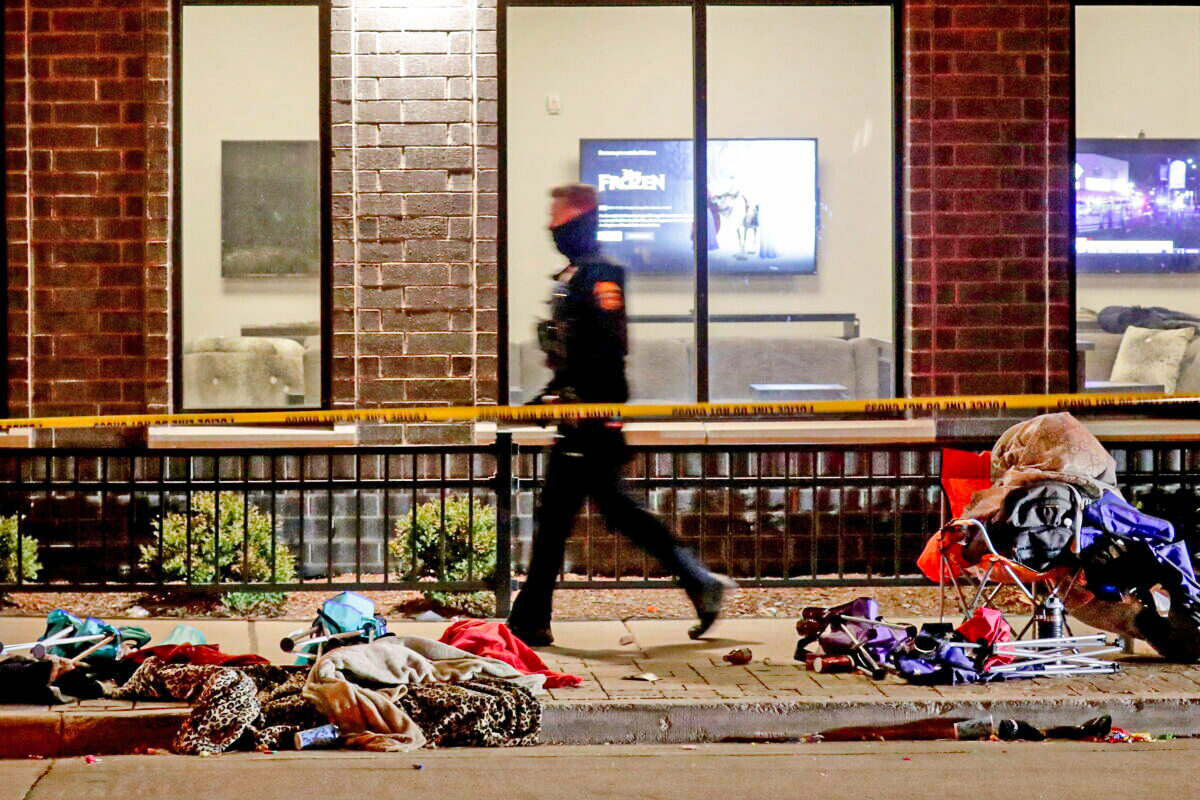 But Brooks still couldn't put together the $7,500 for bail. So he remained in jail, waiting for his trial. At the request of Domask, Feiss set a speedy jury trial date on Nov. 9, 2020.
Under Wisconsin law, anyone charged with a felony crime has a constitutional right to be tried within 90 days of an official demand for trial.
However, like many other state courts across the country, Milwaukee County Circuit Court was plagued by a massive jury trial backlog—and there weren't enough courtrooms or court officials to handle all of the cases. The backlog was caused by months of court shutdowns during the pandemic.
So Brooks's trial was postponed to Nov. 30, 2020. Then, it was postponed again to Feb. 9.
Meanwhile, Brooks's attorney Domask twice asked Feiss to lower the bail, but both requests were denied.
When Feb. 9, 2021, finally came, Feiss's courtroom was yet again occupied by another trial—the court had failed for the third time to honor Brooks's constitutional speedy trial demand.
Over a virtual zoom call that day, Domask argued for the third time the judge to lower his client's bail. This time, Feiss granted his request, dropping it to $500, according to court records.
Brooks posted $500 in late February and was released in early March. Within two weeks, he had violated the conditions of his release.
A plea agreement and sentencing hearing was scheduled for Brooks on Nov. 11. But before that could happen, Brooks was accused of committing another violent crime and was arrested again.

This Time $1,000 Bail
On Nov. 2, Brooks pulled up in a vehicle next to the mother of his child and asked her to get into his car. She refused. Brooks then allegedly hit her with his fist and ran her over with the car near a BP gas station.
Police officers reported finding that the mother had a swollen lip and dry blood on her face. They also found tire tracks on her left pant leg.
She was taken to Froedtert Hospital, according to the criminal complaint. Shortly afterward, Brooks was arrested and booked in Milwaukee County Jail.
He was charged with two felonies—bail jumping and recklessly endangering safety—as well as three misdemeanors, including obstructing an officer and battery.
In evaluating an inmate's risks of failure to appear for court and new criminal activity, JusticePoint collected data on nine factors, including the inmate's current violent offense, pending charge at the time of the arrest, prior violent convictions, and prior failure to appear in court in the past two years.
Based on the risk assessments, JusticePoint comes up with bail recommendations through a preset decision-making grid. The recommendations are then shared with judges, defense attorneys, and prosecutors.
Brooks's risk of new criminal activity was higher when he appeared before Commissioner Cedric Cornwall at a bond hearing on Nov. 5 than it was when he appeared before Liggins in 2020. State prosecutors recommended a $1,000 bail to Cornwall.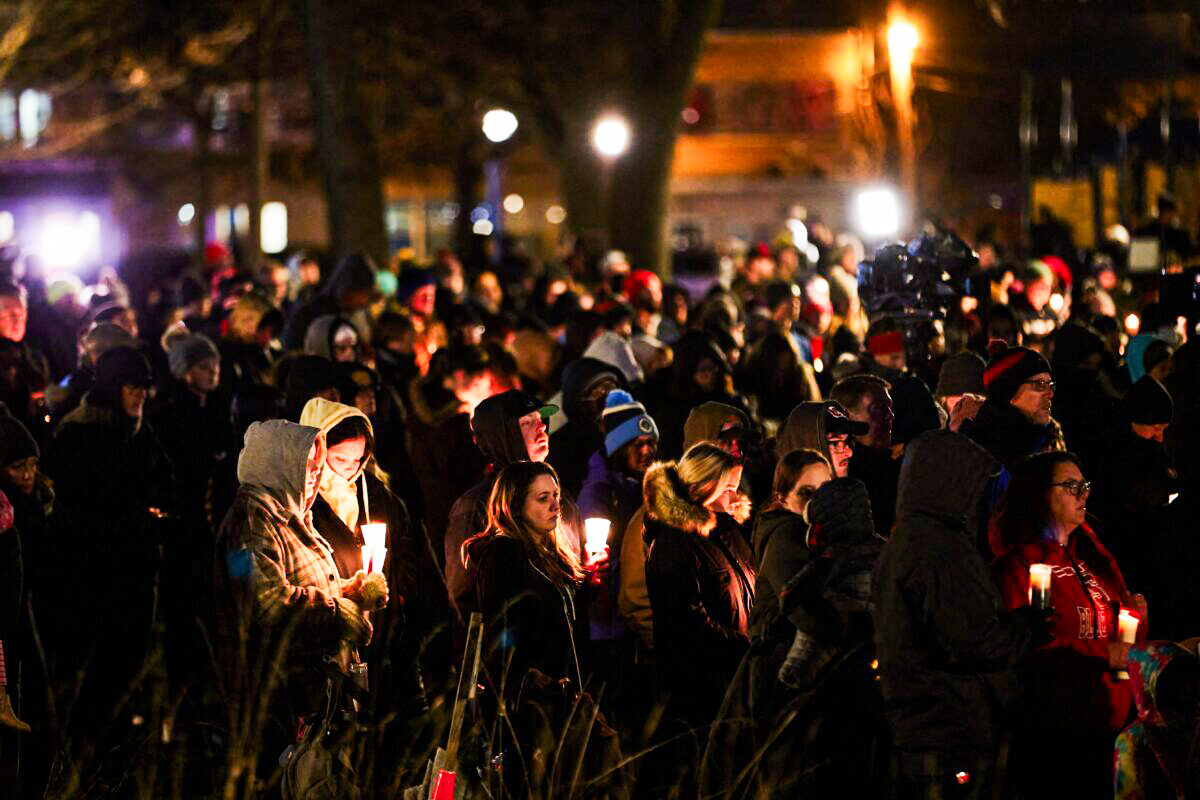 John Chisholm, Milwaukee County's chief prosecutor, thinks that the state's bail recommendation was "inappropriately low," given Brooks's recent and pending charges. The recommendation wasn't consistent with his office's approach of risk assessment, Chisholm said in a recent statement.
But Cornwall granted the $1,000 bail—which was one-tenth of Liggins's original $10,000 figure, but twice the $500 bail that Feiss had last set for Brooks. Cornwall's bail decision came with similar conditions of release, including no possession of a firearm and staying away from female witnesses in the case, according to court records.
He also turned over Brooks to JusticePoint for Level 5 supervision if he were to be released. Level 5 is the highest level of supervision at the court.
On Nov. 11, Brooks posted bond. He was then set free from the Milwaukee County Jail.
The jail has a goal to keep its 2021 and 2022 populations at less than 1,590 people. That number is attached to the $1.34 million grant the county received in 2021 from the John and Catherine MacArthur Foundation's Safe and Justice Challenge Initiative.
The initiative's goal is to financially support local policies and practices that will safely reduce jail populations by 50 percent by 2025 and eliminate racial inequities, according to its website. Milwaukee County's partnership with the initiative started in 2015, when it was one of 11 original participants. Now the initiative has more than 50 participating jurisdictions.
Since the start of the partnership, the jail's population has decreased from 2,300 in May 2016 to 1,833 in December 2019. During the pandemic, it dropped to 1,401 in December 2020.
About a week after Brooks's release, he allegedly launched the tragic Waukesha parade attack. Now, faced with six counts of first-degree intentional homicide, Brooks is being held in the Waukesha County Jail.
His bail? It's now set at $5 million.