The House of Representatives voted late Tuesday to extend the federal debt ceiling through early December, sending the bill to President Joe Biden's desk.
Biden is expected to sign the legislation, which was approved 219–206 along a party-line vote.
The bill would increase the debt limit by $480 billion until Dec. 3, lifting it from $28.4 trillion.
The move would temporarily avert a government default that Treasury Secretary Janet Yellen has warned would cause "irreparable" harm to the economy. The default was forecasted to happen by around Oct. 18, after which the Treasury Department would be unable to meet the government's financial obligations.
The Senate passed the bill last week on a party-line vote of 50–48, coming after 11 Republicans, including Senate Minority Leader Mitch McConnell (R-Ky.), joined Democrats to end a filibuster that required 60 votes.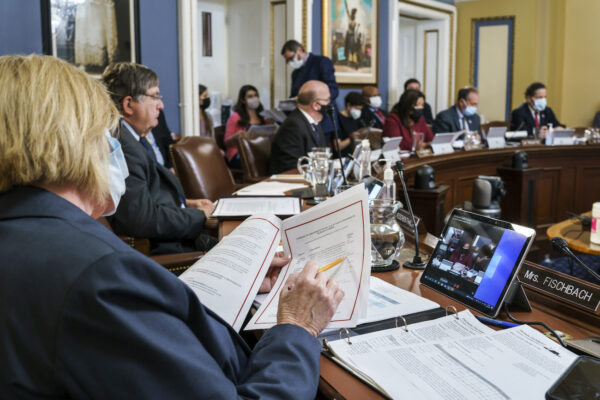 With the debt ceiling pressure warded off for now, lawmakers continue to debate over two Democrat spending bills—a $1.2 trillion infrastructure plan with nearly $550 billion in new spending, and a $3.5 trillion effort that includes home health care and child care, education, safety net programs, and the environment. Both bills accord with the priorities in Biden's jobs and families plans.
Congress will have to revisit the debt ceiling issue in December to avoid a government default.
McConnell told Biden on Oct. 8 that Republicans won't help Democrats raise the debt limit again.
"I am writing to make it clear that in light of Senator Schumer's hysterics and my grave concerns about the ways that another vast, reckless, partisan spending bill would hurt Americans and help China, I will not be a party to any future effort to mitigate the consequences of Democratic mismanagement," he told Biden.
He said that Democrats would have to use the reconciliation process to pass such a bill through the upper chamber.
The reconciliation process would allow the Senate to pass a budget package by a simple majority instead of the 60 votes typically required. The 51-vote threshold can be achieved without any Republican votes in the 50–50 split upper chamber because Vice President Kamala Harris, who holds the role of Senate president, can give Democrats the majority with her tiebreaking vote. However, a single Democrat senator could ruin efforts by defecting, and Sens. Joe Manchin (D-W.Va.) and Kyrsten Sinema (D-Ariz.) are not on board with the larger bill.