HONG KONG—Hong Kong stormed to a comprehensive victory 91-10 over Malaysia to take an iron grip on the Asian Rugby Championship on May 26. In sweltering conditions at the Hong Kong Football Club, Hong Kong was superior in every aspect of the game from form to fitness and highlighted the huge gulf between sides that are professional, and those which are less so. The drubbing was 13 tries to one, in favor of Hong Kong…it could have been more if safer, rather selfish options were taken. Nonetheless, Hong Kong will be well-pleased with the scoreline (and points difference), as they prepare to face Korea next week.
From the outset there was a sense of inevitability about the game. After 6 minutes Hong Kong led 14-0, with tries from lock Jamie Pincott and winger Max Denmark, and conversions from flyhalf Ben Rimene and centre Matt Rosslee. Malaysia had yet to touch the ball.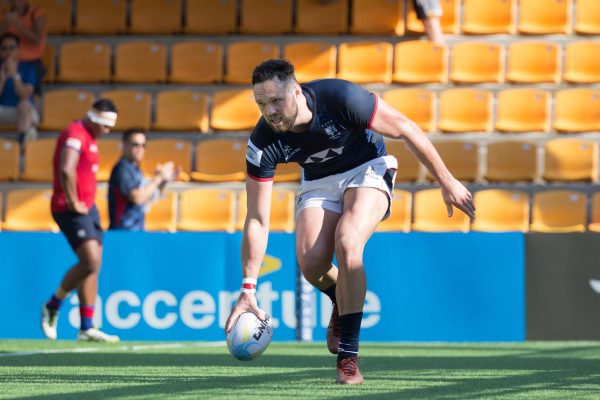 On 14 minutes, Malaysia centre Vatiomo Rababe was sin-binned: the next 10 minutes proved costly. Hong Kong ran rampant, scoring 4 tries, including a penalty try, two well-executed tries by winger Conor Hartley (one a superb individual effort from inside his own half), and another from scrumhalf Jamie Lauder who also finished a fine break that cut through a porous Malaysian defense. Any try that needed to be converted was done so successfully by Rimene.
By 23 minutes, Hong Kong led 42-0, secured the bonus point and the game was essentially done and dusted.
Before half time Hong Kong added one more try, by captain Jamie Tsang, again converted by Rimene.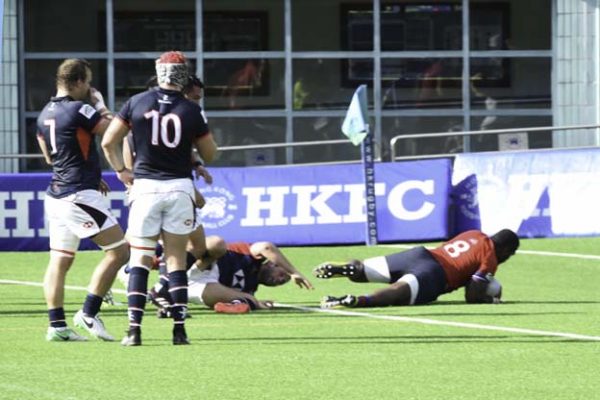 Towards the end of the half Malaysia, with their first foray into the Hong Kong 22, powered over the line for a try by Number Eight Etonia Saukuru, converted by flanker Syarif Aazwan.
At half-time the score was 49-7.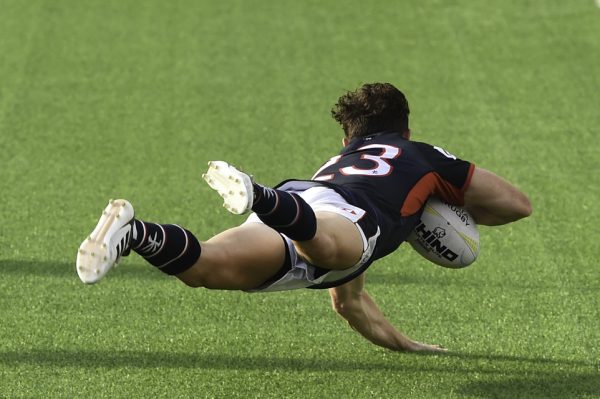 In the second-half Hong Kong again pressured Malaysia and ran in a further a 6 tries, by Hartley (his hattrick), lock Jack Delaforce, substitute Jack Neville, fullback Robbie Keith, Lauder (his second) and prop Adam Fullgrabe. All were converted by Rimene, who had a perfect afternoon place-kicking from the tee. Malaysia was outplayed and struggled to stay with the pace and power of Hong Kong.
Malaysia added a penalty during the half, but the final score was 91-10, an emphatic victory for Hong Kong.
The victory was satisfying. Not only did Hong Kong amass points but had the opportunity to test new players and fitness levels in extreme heat. And despite a couple of wasted chances, this was a professional and clinical display by Hong Kong. Next week, Korea will offer sterner opposition, but face a difficult, almost insurmountable task, to wrest the Championship from Hong Kong.
The winner of the Asian Rugby Championship this season plays the Cook Islands (home and away) in July. The winner of those matches then qualifies for the repechage tournament to determine the final team in the 2019 Rugby World Cup in Japan. So, victory next week will take one team closer to the ultimate Rugby tournament, the World Cup.
Additional photos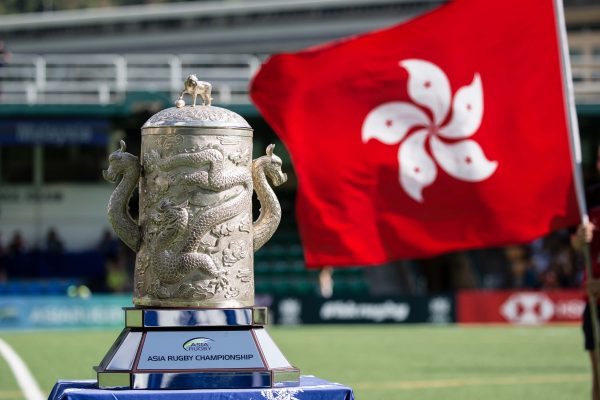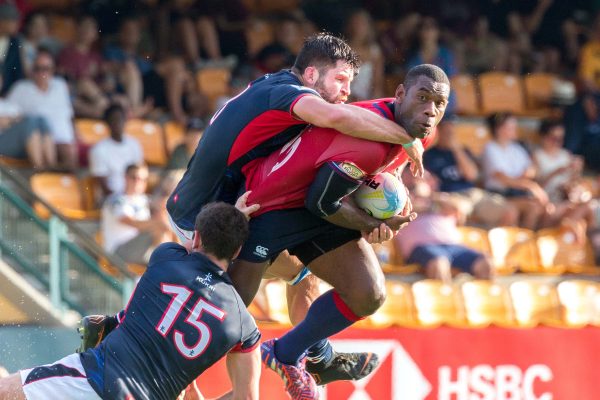 Grahame Carder is a sports enthusiast, former player and resident in Hong Kong