The novel coronavirus that originated from Wuhan has caused a second death outside of mainland China.
In Hong Kong, the local Princess Margaret Hospital confirmed that a 39-year-old local resident died from the virus in the morning after his heart stopped beating, local media reported.
The man had a travel history to China. He traveled from Hong Kong to Wuhan on a high-speed train on Jan. 21 and returned two days later after boarding another train at Changsha South Railway Station in southern China's Hunan Province.
On Jan. 29, he began having muscle pain and then developed a fever. He was immediately isolated at the Queen Elizabeth Hospital where he was initially receiving treatment.
He tested positive for the virus on Jan. 31—the 13th confirmed case of coronavirus in Hong Kong.
Hong Kong has another 14 known cases of the virus—among them the man's 72-year-old mother.
According to Hong Kong media, the man did not visit a wet market, seafood market, or come in contact with any wild animals before he tested positive for the virus.
The escalating coronavirus outbreak started in Wuhan, a city in central China's Hubei Province. Health authorities in the city have said they suspect the 2019-nCoV strain originated from a local wet market where wild animals, such as porcupines and snakes, were sold.
Hong Kong health officials have yet to confirm the death. Local media reported that Hong Kong's Department of Health and Hospital Authority, a statutory body managing Hong Kong's public hospital services, will hold a joint press conference at 4:30 p.m. local time to discuss the city's first coronavirus victim.
First Death Outside China
The first death outside of China was reported in the Philippines on Feb. 2, when a 44-year-old Chinese man from Wuhan died from the virus. He was the second confirmed case in the Southeast Asian country and a companion of the woman who was the first confirmed case.
The novel coronavirus has spread to more than 20 countries and territories in Asia, Europe, Middle East, North American, and Oceania.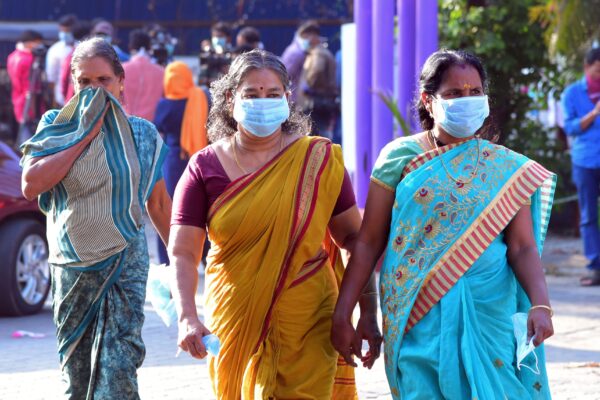 Outside of China, Japan continues to have the most confirmed cases of coronavirus with 20, followed by Thailand with 19, Singapore 18, South Korea 16, and Germany and Australia 12 each.
In South Korea, the latest confirmed case involved a 42-year-old Korean woman who developed chills on Jan. 25, according to a Feb. 4 press release by the Korea Centers for Disease Control and Prevention.
Prior to that, she visited Thailand and returned to South Korea on Jan. 19. She tested positive for the coronavirus on Feb. 4.
At the time of writing, the Korean woman did not have a recent travel history to China.