Hong Kong's publicly funded broadcaster RTHK said on Friday it was suspending the relay of BBC radio programming, one day after the Chinese regime banned BBC World News from airing in the country.
In a statement, RTHK said: "As the National Radio and Television Administration (NRTA) announced that BBC World News was not allowed to continue its service within Chinese territory and it would not accept the BBC's broadcast application for the new year, RTHK will suspend the relay of BBC World Service and BBC News Weekly from 2300hr, 12 February 2021."
RTHK, or Radio Television Hong Kong, is a Hong Kong government agency but has a charter guaranteeing editorial independence.
RTHK's Radio 4 (R4) station had carried BBC World Service radio for eight hours each night and the R1 station had carried a one-hour BBC program once a week.
The European Commission said that RTHK's move had further added to "the erosion of the rights and freedoms that is ongoing" in Hong Kong following Beijing's imposition of the National Security Law in June 2020.
"This also illustrates the reduction of Hong Kong's autonomy within the 'One Country, Two Systems' principle," the Commission said in a statement.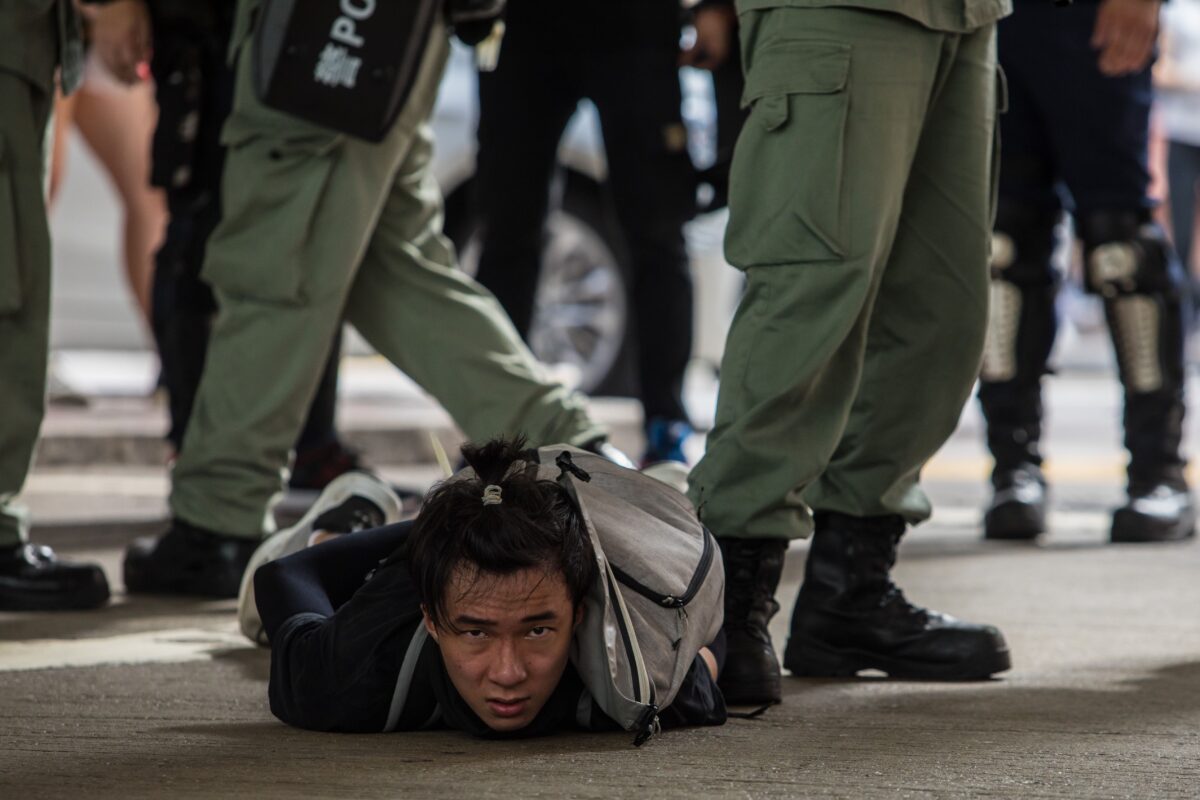 China's broadcasting regulator NRTA announced on Thursday that it was pulling BBC World News off the air in China, in apparent retaliation against the UK's revocation of the licence of Chinese state broadcaster CGTN.
"Before this ban, the BBC World News TV channel was distributed only in certain hotels, apartment buildings, and venues licensed for use by foreigners. Even in those approved locations the BBC was censored, with screens routinely going dark as soon as reports about China began," said the Foreign Correspondents' Club of China (FCCC) in a statement.
The regime seemed to be sending "a warning to foreign media operating in China that they may face sanctions if their reporting does not follow the Chinese party line about Xinjiang and other ethnic minority regions," FCCC said.
UK Foreign Secretary Dominic Raab called the ban on BBC World News "an unacceptable curtailing of media freedom."
U.S. State Department spokesman Ned Price also condemned the ban.
"The PRC maintains one of the most controlled, most oppressive, least free information spaces in the world," he said at a press briefing on Thursday.
"It's troubling that as the PRC restricts outlets and platforms from operating freely in China, Beijing's leaders use free and open media environments overseas to promote misinformation. We call on the PRC and other nations with authoritarian controls over their population to allow their full access to the internet and media."
It comes a week after the UK broadcast regulator Ofcom revoked the licence of CGTN, or China Global Television Network, an international English-language satellite news channel owned by the Chinese regime.
Ofcom banned CGTN on the grounds that the station is "controlled by a body which is ultimately controlled by the Chinese Communist Party." UK broadcasting laws do not allow licences for media controlled by political bodies.
According to human rights NGO Safeguard Defenders, CGTN and its Chinese-language counterpart CCTV have, on numerous occasions, aired recordings of "forced confessions" from individuals held by the state under duress. The NGO said that broadcasting these materials amounts to "known and intentional distortion of facts and clear lies," in violation of Ofcom's rules on impartiality and accuracy.
John Smithies and Reuters contributed to this report.