Hongkonger Celia Cheng Kwok-yan is a photographer and writer who has left her footprints on the World's Three Poles (the North Pole, the South Pole, and the summit of Mount Everest) and on the seven continents. After a two-year hiatus due to the never-ending pandemic, Cheng finally picked up her backpack again in April and ran off to spirit away for half a year.
She planned to travel from south to north, starting from the Mount Everest Base Camp in Nepal, to Scotland, Iceland, and the most northern part of the world, Greenland.
Having experienced waves of coronavirus outbreaks, Hongkongers, and friends departing from the city, Cheng sounded sentimental, "We don't know what is going to happen tomorrow."
When traveling became a luxury under all circumstances, Cheng treasures every chance she gets to tell her journeys, by using her camera, video, pen and paper; she documents every last bit of her experiences, to hopefully encourage other Hongkongers to stay strong even in adversity.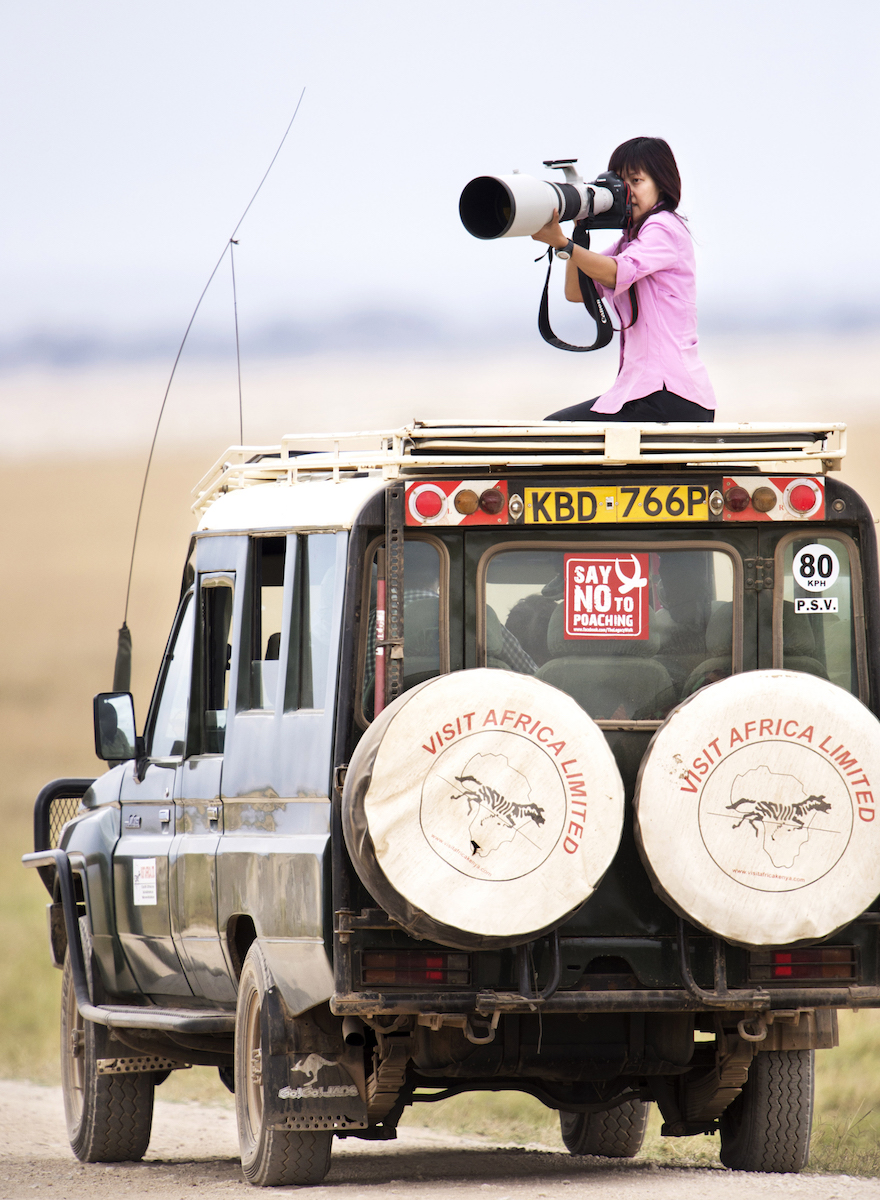 Cheng describes her profession as a photowriter. Nicknamed "the Poet," Cheng integrates photography and writing to document her travels. Cheng has already published 18 travel books (at the time of writing this article). In recent years, she has started to plan, organize, and host out-of-town photography tours. Cheng said that was "killing two birds with one stone:" fulfilling her dreams while helping others.
In every photo that has ever been taken, Cheng is always behind the camera, covered in sweat and passion.
One of her most iconic photos is a photo of her standing up inside a Jeep while taking photos of the great animal migration in East Africa.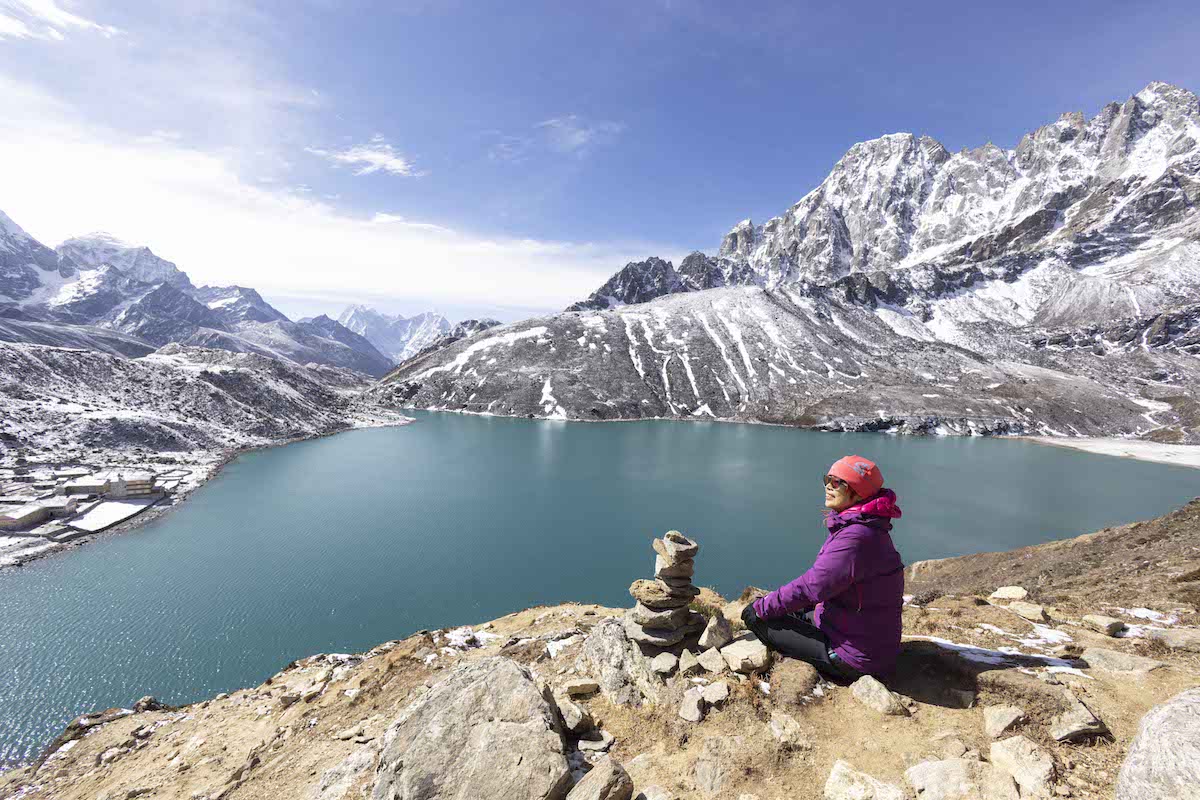 She enjoys the process of photography. To her, it is not just about pressing a button, it's all about the stories behind the scene.
Perseverance and respect are indispensable on the road.
Growing up, Cheng never had a chance to step outside of Hong Kong, "My parents never traveled, let alone taking me on a trip. I always read about destinations and new places. So I dream't of traveling but never had the opportunity when I was young."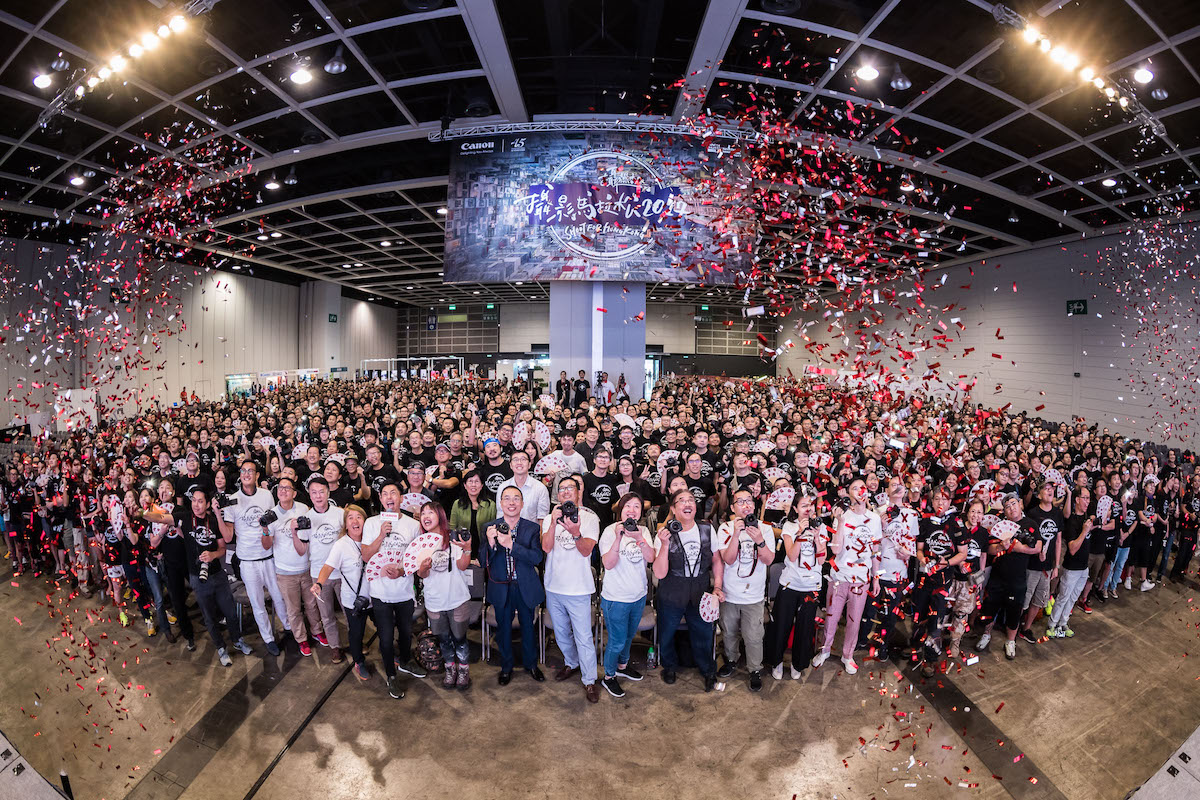 From her parents, the photowriter learned to be perseverant and respectful to others. Those qualities have impacted her profoundly to this day, which she is forever grateful for.
"My parents taught me how to be a good person, to have manners, to have respect for others, as well as for myself." Cheng affirmed.
Seeing her parents working hard all the time, Cheng also became a hard-worker when she was in secondary school. She would get part-time jobs to make pocket money. At one point, she had four tutoring jobs. Cheng describes herself as a workaholic, who can't survive without work.
Cheng studied marketing at school, which became her blueprint of knowledge on how to manage time, customers, resources, and herself for her business.
Originally traveling was just a concoction for Cheng's time off.
She worked hard and traveled fast just like everyone else in Hong Kong; She would make a quick trip to recharge and go shopping for souvenirs.
But one day she realized she enjoyed sharing to friends, the stories behind each piece of souvenir she brought home. Cheng decided to become her own boss by opening a small handicraft shop, Colorful Life, in Causeway Bay. In her shop, she sold every kind of unique piece she collected from her travels. Her business became a hot spot for her network and media attention.
This also allowed her to build bridges around the world with other handicraft boutiques.
Little did she know, the universe sent her an answer to her prayer. Cheng received an invite to write a travel blog for a magazine.
Cheng said yes, without skipping a beat. From then, the rest is history. Cheng wrote her very first travel journal Sunshine of Iceland.
"I realize there is a lot of substance to combining words and photos," Cheng said. Her life had a new meaning from then on.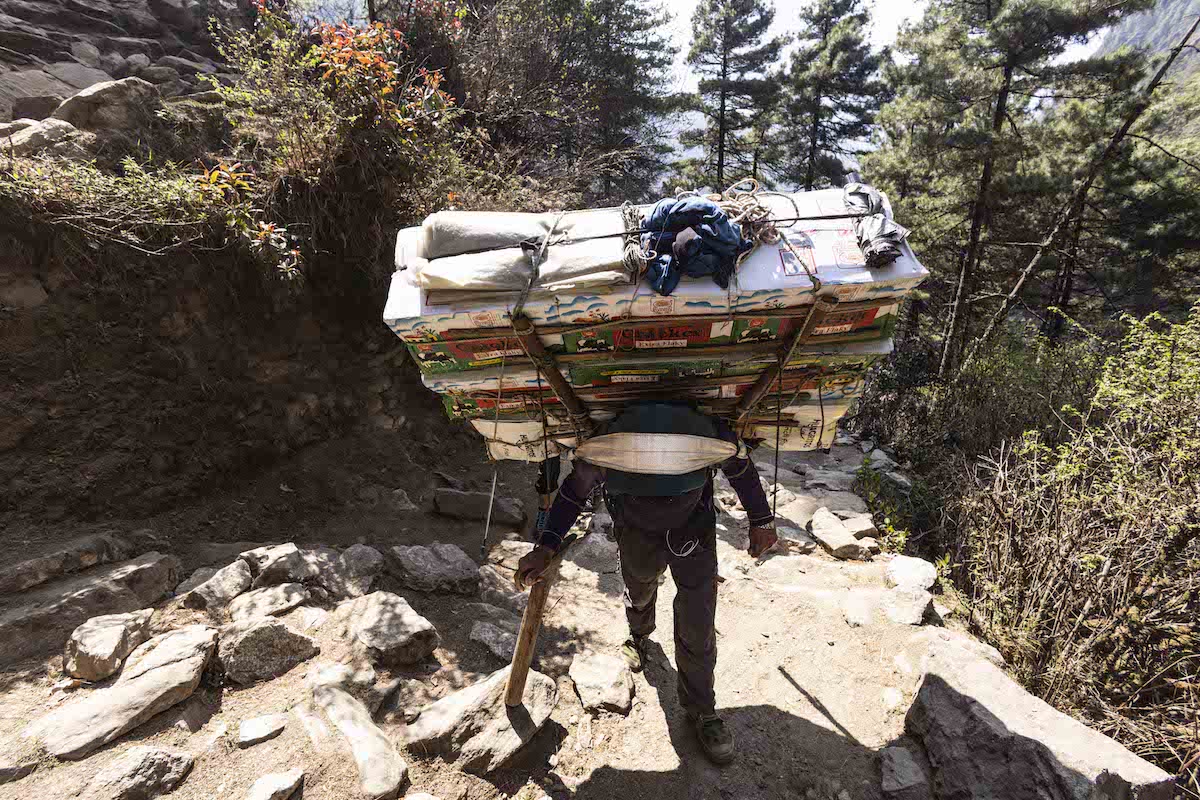 "I am an easy-going person. my curiosity, adaptability, and communication skills became an advantage when it comes to talking to strangers," Celia elaborated.
"Even though we speak a different language, and grow in different cultures, our smiles, and body language are universal and can show people whether you are friendly or respectful to them."
Cheng recently took a photo of a Nepalese porter, who carried customers' language up the hill on uneven Paths. Glancing at the photo, you would see the porter's authentic side. However, behind the lens, there was a lot of effort to make the shot happen. Cheng emphasized trust is an important element in talking to strangers. "Only if the porters trust you, would they then allow you to take their photos."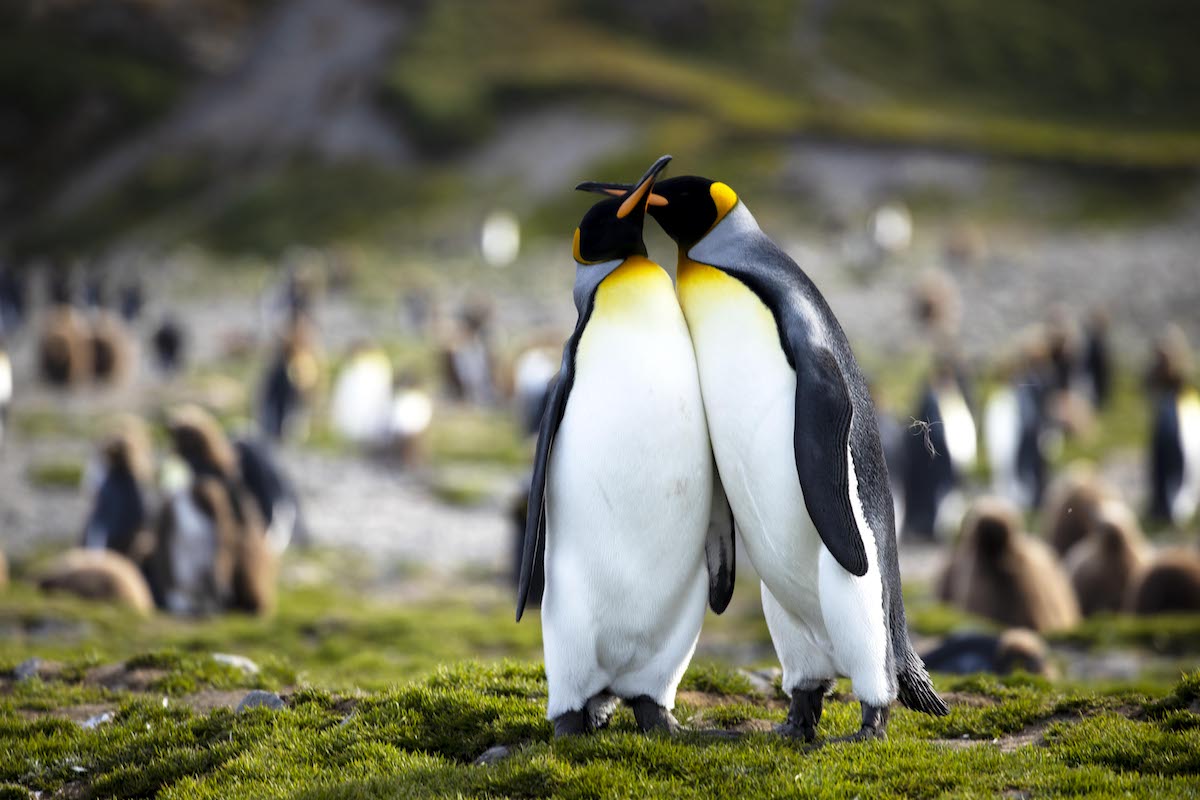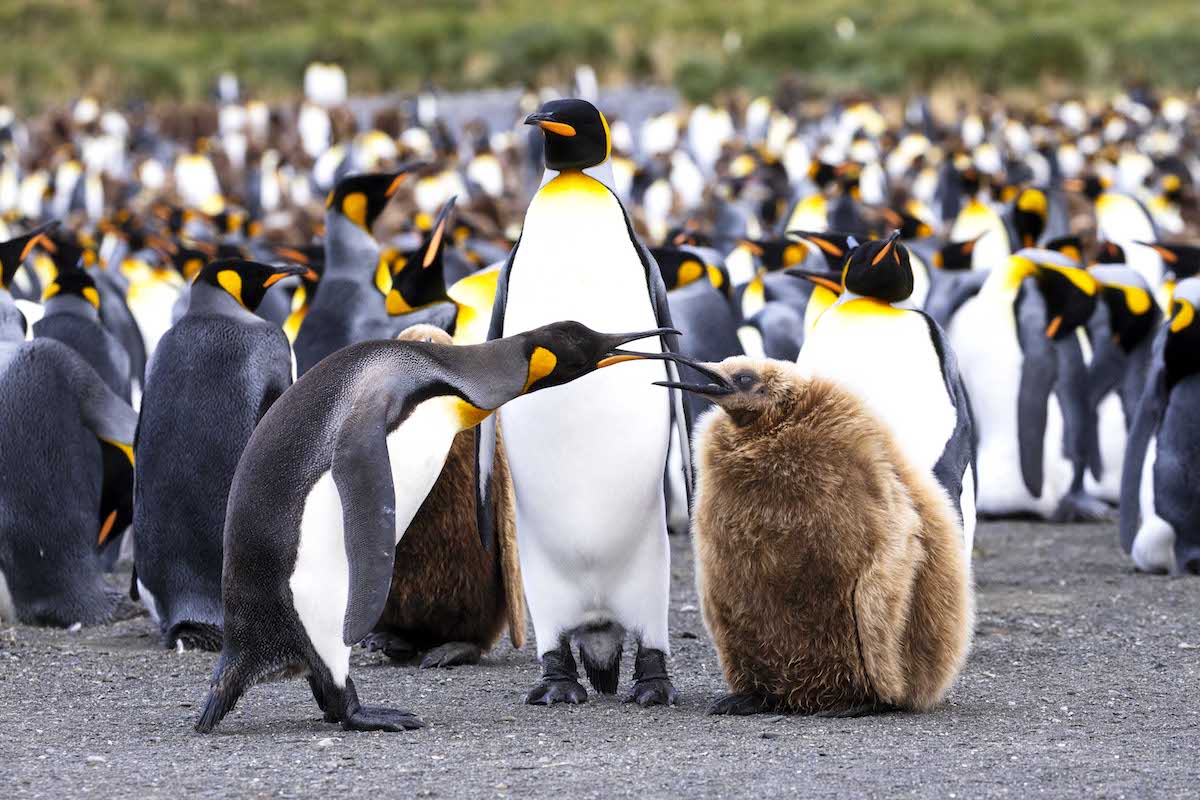 In December 2021, Cheng discovered that her good friend, mountain climbing enthusiast, John Tsang Chi-shing, and his son Bob Tsang Long-kit were about to climb the biggest mountain. Unfortunately, they experienced immense challenges and changes due to the ongoing pandemic. Their perseverance encouraged Cheng to start planning her itinerary.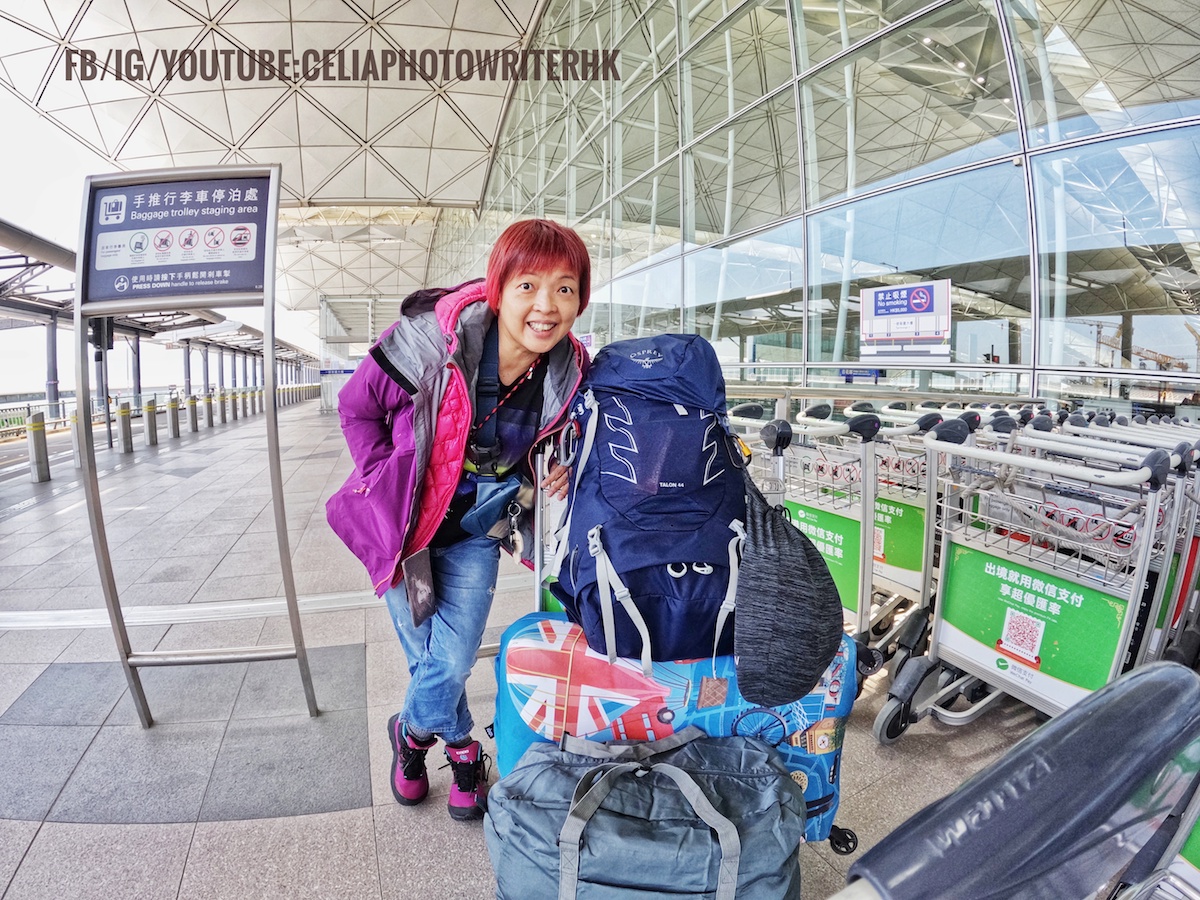 After some serious and careful considerations, Cheng had planned her routes to begin her 173-day, around-the-world adventure.
Cheng wanted to make the trip culturally and humanly colorful. she began at her first stop in Nepal, where she followed and documented the trip with the Tsangs, the father and son dual to Everest base camp. From reaching the mountain top to climbing back down without losing a hair, it was a rewarding experience for Cheng.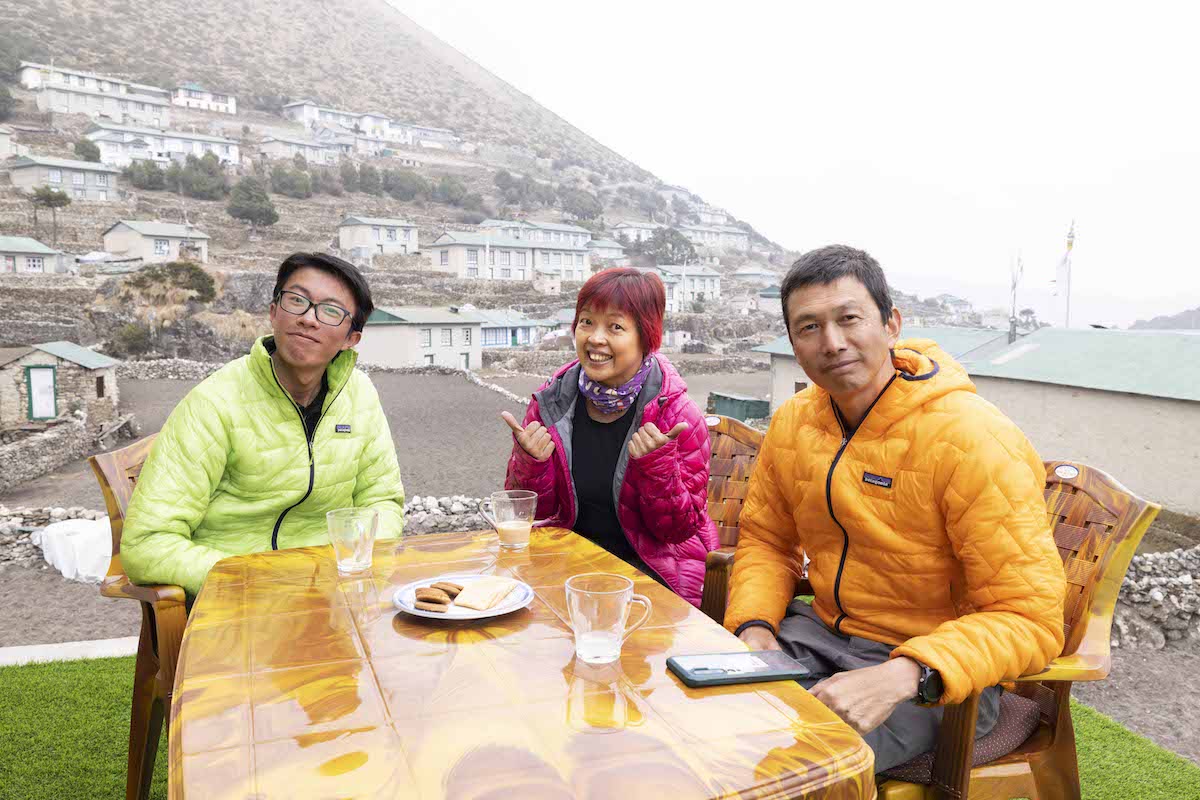 During her journey with her friends, she personally faced many obstacles. Cheng twisted her ankle in April right before they were about to depart for Nepal. She had to use crutches for the following six months. Upon their arrival, the freezing weather up in the mountain, gave Cheng a bad cold, and the only water available was ice-cold natural spring water.
When she went through the footage at first, she wanted to cut out all the parts which showed that she was sick or weak at the time, but then she decided to keep them for authenticity purposes. Cheng explained, "This was me. The authentic me. This is what I want to write. I don't want to pretend. There is enough pretense in this world."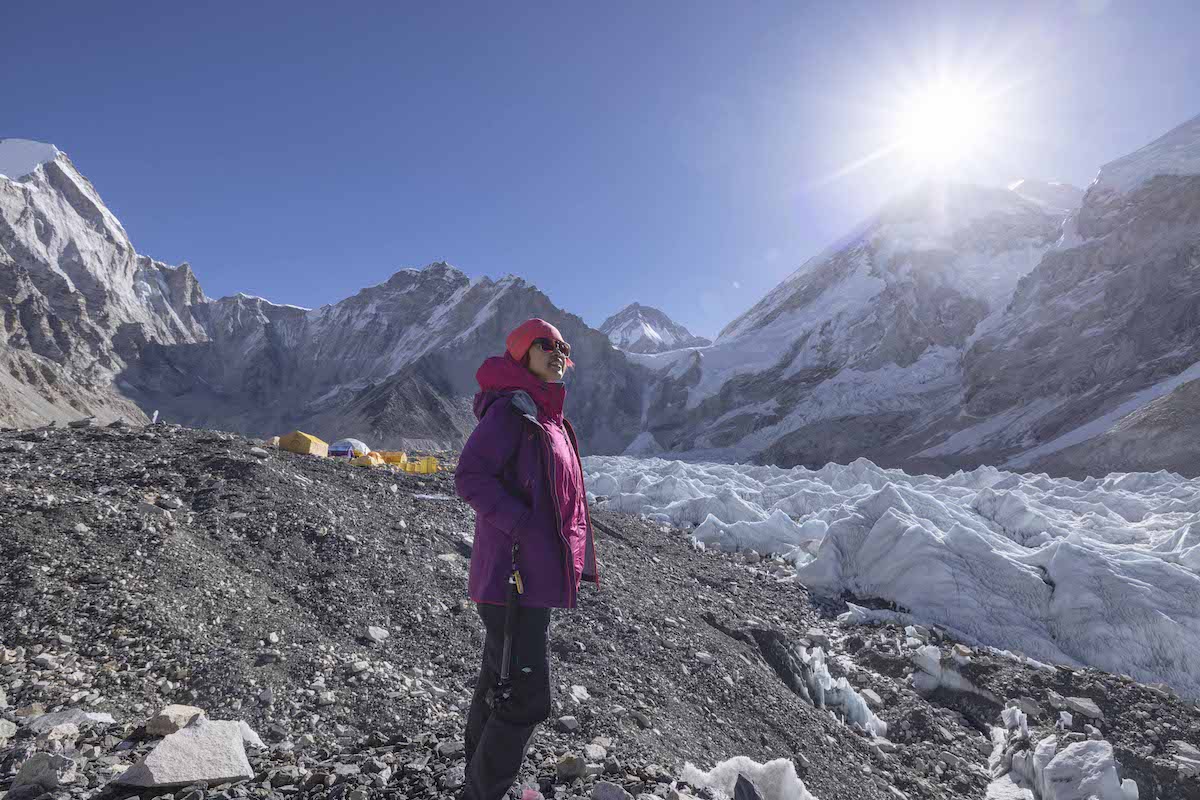 Her trip to Nepal ended in May 2022. Cheng began to travel to the north. Sometime in  June, she visited her friend on the Canadian Prince Edward Island, where she caught lobsters, before heading to Scotland.
Cheng has also nailed down her next direction. "Other than photography and writing, I will also film videos on the road, and show everything as it happens with the audience. On my last trip, I felt completely different from the previous ones. I sensed a mission and responsibility, to appreciate the time, I have to capture, touch and feel."