Hong Kong leader Carrie Lam refused to comment when asked about a Chinese official's statement that China is to have jurisdiction over certain court cases in the former British colony under Beijing's national security law.
Lam dodged the question at her daily press conference on June 16, when she was asked by a reporter to comment on remarks made yesterday by Deng Zhonghua, deputy director of the Hong Kong and Macau Affairs Office—Beijing's top agency for handling those territories' policies.
In response to the question, Lam said she couldn't comment because she did not know the details of the law.
Deng, speaking at a seminar on Hong Kong's Basic Law in southern China's Shenzhen city, said that Hong Kong authorities should be responsible for the majority of law enforcement and judicial works, once the national security law is implemented.
On May 28, Beijing adopted the national security law after a ceremonial vote. The law will be implemented in Hong Kong once the standing committee of China's rubber-stamp legislature, the National People's Congress, is done drafting details of the legislation.
Deng added that China's central authorities should have the power to exercise jurisdiction over "most serious national security cases" in Hong Kong under the national security law.
Key principle of Basic Law/1C2S is that Mainland does NOT have jurisdiction over HK. So "mainland will need jurisdiction over 'extremely rare cases'" = Basic Law will be breached in "extremely rare cases". As I have said before, Basic Law now means whatever BJ wants it to mean. https://t.co/fJaZarVsit

— Antony Dapiran (@antd) June 15, 2020
Philip Dykes, chairman of the Hong Kong Bar Association, responded to Deng's comment on Beijing reserving jurisdiction, while speaking to local outlet RTHK on Tuesday morning.
"At the moment it sounds like a reverse engineering of the ill-fated extradition bill. Rather than you going to the mainland, the mainland comes to you," Dykes said to RTHK.
The current anti-CCP, pro-democracy movement started in June last year, when millions took to the street in protest of the now full-scrapped extradition bill.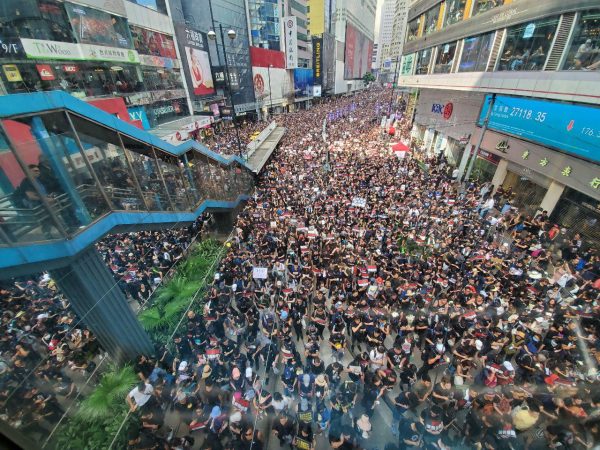 The proposed law sparked outrage as it would have eroded Hong Kong's judicial autonomy from communist China's legal system, which is not independent of the ruling party. Locals and people passing through the city could be extradited to China and trialed in Chinese courts that are notorious for failing to uphold the rule of law.
Lam suspended legislative debate on the bill indefinitely on June 15 following two mass protests, but she did not formally withdraw the extradition bill until early September last year after months of protests and clashes with police.
On June 2, Dykes wrote a letter to China's rubber stamp committee, the National People's Congress's standing committee. He asked the committee to provide the association with a draft copy of the national security law when it is ready, so that they can give "constructive comments" on the law's form and content.
Lam again defended Beijing's decision to adopt the law and accused those who "demonize and smear" the law as the "enemy of the Hong Kong people."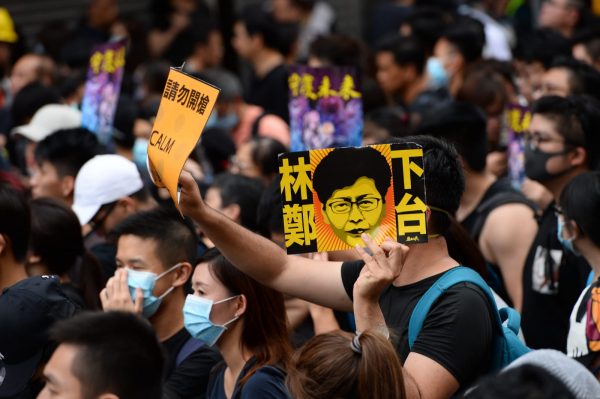 Local pro-democracy political party Demosistō, in response to Lam's accusation, wrote in a tweet that Lam was "completely ignoring local and global concerns," including those from law groups, nonprofit organizations, and business bodies.
"Under this political culture of showing fealty to Beijing, do you believe [the] National Security Law won't affect civil liberties in general?" Demosistō added.